In this article, we try and gather the most informative and actionable digital marketing blogs we have come across on the internets over the last week. At Digital Authority we love staying up to date in all things marketing and tech, and so we aim to share what we find with you!
by: Sarah Perez
for: Tech Crunch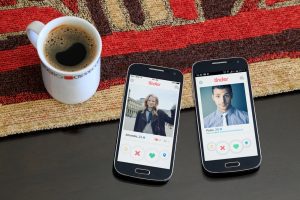 Why we liked it:
Tinder tests a feed of real time social media updates from your matches to enhance the user experience and generate topics of conversation among matches. We at Digital Authority Partners like this because we can appreciate the usage of all available data from a user's multiple social media profiles into a their Tinder feed to improve the user experience! Read about it here.
by: Ingrid Lunden
for: Tech Crunch
Why we liked it:
Facebook monetizes WhatsApp by adding messaging button to its Facebook ads. Businesses can now add a click-to-Whatsapp button to their Facebook ads. We like this at Digital Authority Partners because businesses can extend their reach by touching the 1 billion daily WhatsApp users, all part of a winning digital strategy. Read about it here
by: Daniel Newman
for: Forbes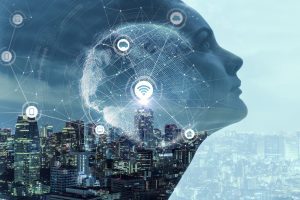 Why We Liked it: 
Artificial Intelligence (AI) is on the rise and has the potential to revolutionize our day to day lives. We hear our CEO tell us that AI is the way of the future and in this insightful article, Daniel gives us his AI predictions for 2018. Perhaps the most exciting one is AI will enable Siri and other tech to hear us better, even being able to recognize emotions in our voices.  Read the rest of them here!
by: Amberly Dressler
for: Website Magazine
Why we liked it:
Facebook is testing separate feeds for social and ads which would make it unfriendly for seasoned marketers who boost engagement and earn valuable referral traffic. Amberly's insightful article gives us a glimpse of what Facebook could look like if this test goes live and offers 30 tips for marketers on how to adapt. We at Digital Authority partners liked this because digital strategy is a beast that's constantly evolving. How will ramp up your digital strategy game for 2018? Read about it here.
by: Josh Constine
for: Tech Crunch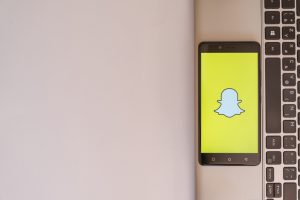 Why we liked it: 
Snapchat outsources the creation of world lenses to seven partner agencies and launches an augmented reality (AR) developer platform called Lens Studio which is a desktop app that anyone can download onto a Windows or Mac PC. In short, world lenses allow its developers to add AR elements or place 3D options to any scene you can capture with the camera on your smartphone. AR is one of the big upcoming trends in mobile apps for 2018! We at Digital Authority Partners found it exciting to see Snapchat up its digital strategy by enlisting the world to help them keep things fresh since lenses expire in 24 hours which will have its users coming back for more! Read about it here.