In this article, we try and gather the most informative and actionable digital marketing blogs we have come across on the internets over the last week. At Digital Authority we love staying up to date in all things marketing and tech, and so we aim to share what we find with you!
by: Mark Reilly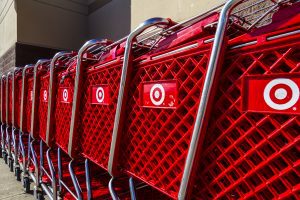 Why we liked it:
Brick and mortar retail forever remains a competitive landscape where stores are constantly figuring out ways to enhance the shopping experience. Target became the latest retailer to let their customers pay for in-store purchases using a mobile app and reports a check out experience that is 4X faster than other payment methods. Integrating this with the Target Red Card credit or debit card and Cartwheel savings is no small feat and there is much work to be done as the app cannot be used with other credit cards yet. This is where an effective digital strategy agency such as our's comes into play! Read the full article here.
by: Casey Newton
for: The Verge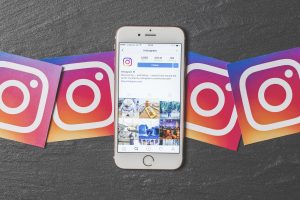 Why we liked it:
Instagram is testing a new standalone messaging app in six countries called Direct attempting to deliver the most outstanding private messaging experience to its users. We at Digital Authority Partners find this to be incredibly exciting because there are many parameters that need to be defined from a Quality Assurance (QA) standpoint. Will Instagram's private messaging arsenal as a standalone app take off like evidence suggests? What will the implications be for the 800 million and counting Instagrammers be if the rollout does happen? Read the full article here.   
by: Matthew Lynley
for: Tech Crunch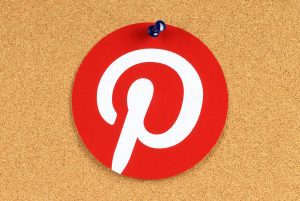 Why We Liked it: 
Pinterest aims to extend its reach and engage a wider audience by launching a bot to mesh with Facebook Messenger and its 1 billion plus users. If you can't beat them, you might as well join them! We at Digital Authority Partners liked this because we see the digital strategy behind Pinterest's move. They aimed to make the connection between pinners and Facebook Messenger users more seamless in order deliver on the platform's intended purpose: to drive ideas to execution. Read the full article here.
by: Sarah Perez
for: Tech Crunch
Why we liked it:
Sarah's insightful article delivers an eye opening statistic on the state of in-app consumer spending across all mobile apps for 2018. It is expected to top $110 billion dollars, representing a 30% increase over this year. We at Digital Authority Partners are excited because this means the world of mobile app development continues to evolve and expand. How much of that $110 billion dollar plus pie does your mobile app want next year? Read the full article here.
by: Greg Sterling
for: Marketing Land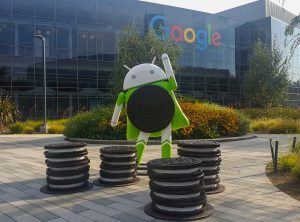 Why we liked it: 
If your market can't support your operating system, create an operating system to support your market. India's market is currently in its developmental stages with a steadily growing base of internet users. In this insightful article, Greg reports on Google's release of the Android Oreo operating system in India that is optimized for devices with less than 1GB of memory and markets with lower bandwidth and unreliable connections. We at Digital Authority Partners liked this because it opens up a whole new market for mobile apps to be built for the 400M+ internet users in India. Read the full article here.
by: Website Magazine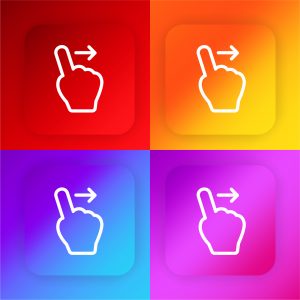 Why we liked it: 
Mobile app engagement and mobile app retention are two metrics that provide great insight well your app is doing. Website Magazine reports on the swipe right ad format that drives engagement of your app by having users interact with the with your app and cites AdSpruce as a prime example of what success looks like. We at Digital Authority Partners like this because this is an effective digital strategy to drive your mobile to higher levels of success through increased engagement and retention. Read the full article here.