Digital transformation involves more than implementing the latest piece of technology. Beyond increasing efficiencies and reducing costs, a solid digital strategy starts from within. In this week's edition of Practical Product Management, we explore how a digitally transformed workforce translates into happy customers and an increased bottom line.
by: Tejas Vashi
for: CMS Wire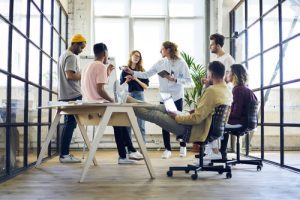 Why we liked it:
Growing earnings, uncovering new business opportunities, and increasing worker productivity while reducing costs requires more than implementing a piece of technology. It requires carefully assessing objectives and mapping out people and processes beforehand. Tejas writes an inspiring and informative article on the amazing things that can happen when people and innovation move together. We liked this at Digital Authority because digital strategy starts with building an ecosystem that will sustain your digital transformation and keep you ahead of the curve. Read about it here.
for: Relocate Magazine
Why We Liked it: 
Consider this: 89% of companies think their differentiator is customer experience compared to 8% of actual customers who agree this is true. Relocate Magazine takes closely examines the need for the digital transformation of the customer experience starting with the employee first. Artificial intelligence can anticipate problems before they arise, better match products and services to customers and create seamless working experiences. Bottomline: leveraging digital technology from the inside out is a win/win for both enterprises and their customers. Read about it here.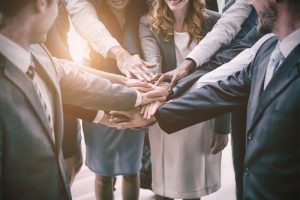 Why we liked it:
The definition of corporate wellness has grown to encompass more than health and fitness. In recent years, a growing number of employers have started to address their employees' financial well-being including budgeting and retirement planning. Paula breaks it down for us in her insightful article–when companies invest resources into employee engagement, this increases overall workforce productivity. We liked this at Digital Authority Partners because of the growing use of digital innovation such as internal websites and mobile apps to engage employees. Happy and productive employees means happy customers. Read about it here.     
by: Tony Colon
for: Diginomica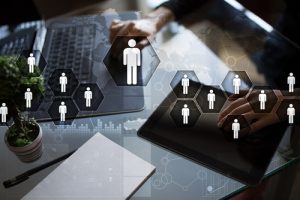 Why we liked it:
According to Salesforce, 71% of employees want their companies to provide them with the same level to technology they use in their personal lives. This presents an amazing opportunity for companies to engage their workforce which translates into increased customer satisfaction. In Tony's riveting article, he speaks to not only to using automation to complete simple tasks but also delivering digital experiences to upskill talent. We liked this at Digital Authority Partners because digitally empowering your people first builds the foundation for a winning digital transformation. Read about it here.
for: HR Technologist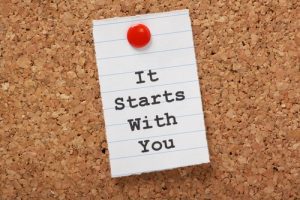 Why we liked it: 
Leading online payroll and human resource technology provider Paycom recently announced the redesign of its Employee Self-Service mobile and desktop applications. Improvements include one-button time punch, quick editing of expense reports, and simplified mobile access. By focusing on a frictionless user experience, Paycom provides value to their clients by allowing them to better engage their workforce. We liked this at Digital Authority Partners because automation of simple tasks can translates into better use of resources and a bigger bottom line. Read about it here.