Five articles every Head of Product Management should read (week ending 4/8)
Artificial Intelligence (AI) has powered digital transformations across many industries from healthcare to fintech to retail. In this week's post, we deliver on Apple's latest move to compete with Google in battle AI. In addition, we cover the potential of AI to deliver personalized experiences that result in a win/win for customers and businesses. 
by: Loraine Sims
for: Newsfactor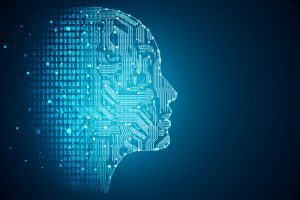 Why we liked it:
The latest battleground for tech's giants is artificial intelligence. In case you haven't heard, Google's AI and search chief John Giannandrea will now be running machine learning and AI efforts at Apple. This change is very telling–it's Apple's way of telling Google: We're coming for you in the AI arena. Shirley lays it down for us in this compelling article–the race on to take the voice assistant lead. We liked this at Digital Authority Partners because the future of digital transformation will be powered by AI. By 2020, half of all search will be through voice! Seeing tech giants ramp up their AI smarts and resources is very telling of where digital strategy is headed next. Read about it here.
by: Jim Yu
for: MarTech Today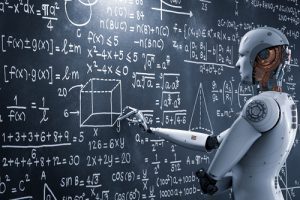 Why We Liked it: 
Consider this: AI will contribute an additional $15.7 trillion to the annual GDP by 2030. Advances in AI have contributed digital transformations across many industries such as healthcare, fintech, manufacturing, and retail (just to name a few!) However, much work remains to be done in order for enterprises to deliver truly personalized customer experiences. In Jim's insightful article, he talks about the importance of removing organizational silos, gaining insight by using AI to parse troves of data, and driving performance through automation. We liked this at Digital Authority Partners because digital transformation is everybody's business. By addressing the concerns of all stakeholders and defining all KPIs upfront, we have the makings of a winning digital strategy. Read about it here.
by: Manish Singhal
for: Livemint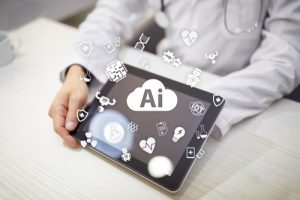 Why we liked it:
AI is poised to positively impact healthcare by delivering on value based options for all patients. The current approach to healthcare is one that is reactive as opposed to preventative. In Manish's informative article, he details how advances in AI can significantly impact healthcare and make it accessible for all patients in India. Wearables that gather data to be transmitted to doctors and diagnostic innovations will make seeing doctors for routine check ups a non-issue. This is significant considering the shortage of doctors in India. We liked this at Digital Authority Partners because the adoption AI innovations will propel healthcare towards a value-based model. Providers will be able to realize cost efficiencies while patients can take a more preventative approach to their health. Read about it here.   
by: Vala Afshar
for: ZDNet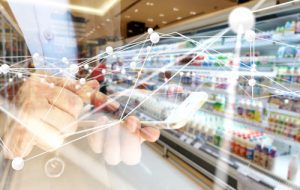 Why we liked it:
Retail is not dead. According to research by Deloitte, AI and machine learning has the potential to transform retail by providing insights for personalizing experiences and transforming operations. Vala's powerful article delivers the key takeaways of this research. At a high level, digitally savvy customers powered by their smartphones will continue to crave personalized experiences at every touch point of their journeys. AI, machine learning, and advanced analytics will help retailers gain powerful insights to deliver personalization in real time. We liked this at Digital Authority Partners because a data-driven digital strategy powered by analytics can optimize a customer's experience and ultimately grow revenue. Read about it here.
by: Warren Knight
for: Business 2 Community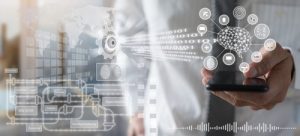 Why we liked it: 
A customer's perception of your brand is hugely influenced by the kind of digital experience they receive. Why not deliver a personalized and engaging customer experience that's powered by AI? Top 100 influencer, Warren Knight delivers on how he sees artificial intelligence enhancing personalized communication. At a high level, he talks about how AI can deliver meaningful customer experiences and uncover new business opportunities–a win-win for both business and customers. We liked this at Digital Authority Partners at the heart of a winning digital strategy, it's about winning users and growing business. Read about it here.