Getting a lot of organic traffic to your website is the key to conversions, sales and business success. A lot of agencies think they know how to help companies attract organic traffic to their sites, but only Digital Authority Partners has a proven, success-based outline for delivering site visitors, eyeballs and leads to its clients' sites.
Digital Authority Partners has pioneered 9 powerful, content-marketing strategies to grow organic traffic by 300%.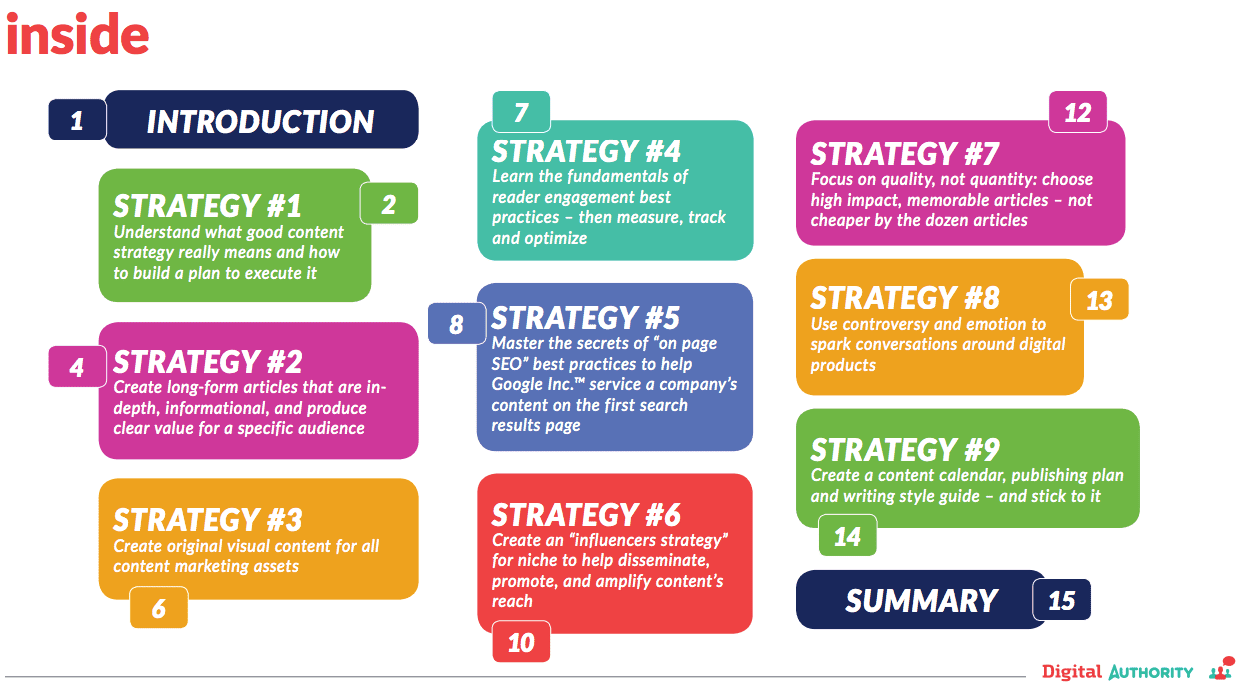 In this actionable white paper, you'll clearly learn how to:
Understand the

true

meaning of content strategy and how to create a straightforward plan to successfully execute it.

Write long-form articles and blog posts that are high-quality and overflowing with in-depth information to create high value for your specific audience.

Create original

visual content

to accompany and complement all of your content-marketing assets.

Discover all of the essentials of reader-engagement best practices that you'll then measure, track and continue to optimize.

Master the fine art of on-page SEO to help Google get a company's content on the very first search engine results page (SERP).

Devise an intelligent influencers' strategy for your niche to disseminate, promote and amplify the content you create and publish.

Choose

quality

over

quantity all the time by creating high-value and memorable content instead of cheaper-by-the-dozen articles.

Capitalize on emotion and controversy in the content you create to encourage conversations and buzz around digital products.

Create a content calendar, publishing schedule and writing style guile to organize and manage your content on a regular basis.
Download our white paper today