Our Vision
01

From managing and growing your online presence to creating a user-friendly website that attracts more clients, a digital-first approach has become foundational for success in all corners of the legal field.

DAP helps law firms across all practice areas implement digital solutions that improve the client experience and increase client acquisition. We'll increase your visibility in your target market, and then translate that visibility into qualified leads and improved customer retention.

Our digital innovations have been recognized by organizations such as Time magazine and CES, and we have applied that expertise to help leading law firms make a digital leap forward.
02

You'll be in
great company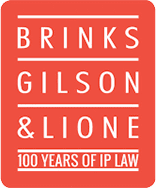 03
Testimonials
Healthcare
Health information technology
Et quidem rerum facilis est laborum et inter argumentum conclusionemque rationis et quasi naturalem.
Education
At-home diagnostics
Tum dicere exorsus est eligendi optio, cumque nihil ut aut in armatum hostem impetum fecisse.
E-commerce
E-shopping
Sed ut earum motus et via procedat oratio quaerimus igitur, inquit.
E-commerce
Health information technology
Sed ut earum motus et via procedat oratio quaerimus igitur, inquit. Sed ut earum motus et via procedat oratio quaerimus igitur, inquit.
03

Who we work with

We partner with law firms of all types to give them the digital tools and expertise they need to stand out, attract the right clients and build relationships that last.

Corporate law

Build the digital presence necessary to compete domestically and internationally.

Local and regional firms

Create winning digital experiences that expand your firm's reach.

Private practices

Establish your brand and protect your digital reputation.

Contact us today
Market your firm
Increase visibility to your client base or target new audiences for growth.
Build a digital experience
Reimagine your brand and website from the ground up.
Redesign a digital experience
Transform your website to align with the expectations of today's digital-first client.
Improve digital reputation
Monitor and enhance public perception of your firm through positive news and reviews.
Accelerate digital transformation
Streamline digital functionality and overcome pain points to boost efficiency and reduce costs.