Lawyers are always looking for an edge. Whether it is in the courtroom, in the boardroom, or for their practice's bottom line, lawyers are always looking for an angle or a strategy to give themselves a leg up on the competition.
Competition among personal injury lawyers is especially fierce. A limited pool of clients means plenty of other attorneys seek to lure them to their firm. And the internet has exploded with ads, white papers, and case summaries, all practically advertising PI firms. How can you get a leg up in this highly competitive market? With SEO and local SEO for personal injury lawyers.
In today's marketplace, traditional attorney marketing strategies are less and less effective, especially in a COVID and post-COVID world where large conferences and events are not as prevalent as they used to be. Your marketing must be done online. Why is this so important? Because more than 80% of all prospective clients research attorneys online before engaging. For law firms and lawyers that deal with the public, like a personal injury lawyer, that number jumps to 92%.
More than 1/3 of lawyers in private practice get clients through social media and that number grows every year. Almost half of your prospective clients will visit your site if you have positive online reviews, and around 2/3 strongly take online reviews into account when making a decision on their personal injury lawyer.
All the facts add up to one thing. If you are not carefully tending to your online presence as a personal injury lawyer, you are, at best, missing out on a big pool of potential clients. At worst, you are actively hurting your practice.
So how can you beef up your online presence? The answer is build your personal injury law firm SEO. Search Engine Optimization, or SEO, is the best way to get found online. SEO optimizes your content so that it can be better recognized and given more credence by search engines helping your pages and content show up higher on search pages.
SEO is important for a variety of reasons which we'll cover below, but the main reason is that showing up at the top of a search page is critical for businesses. 
This means if you don't know about or aren't using SEO for your practice, you are hurting your business. The good news is, we are here to help. Below is a comprehensive explanation of everything personal injury attorneys need to know about SEO in today's marketplace.
We will cover why you need SEO for your personal injury practice, how to get started, why a strong website is so important, and how to create and publish strong content for your site to increase the benefits of SEO. Here is what you need to know about how personal injury lawyer SEO can give your practice an edge. 
---
Want to learn more about the Digital Authority Partners approach to SEO? Watch this video!
---
Why Do Personal Injury Lawyers Need SEO?
We told you above that SEO and local SEO for personal injury lawyers is important, but why is that the case? Here we'll explain in more detail what SEO is, how it works for you to create lead generation and, ultimately, new business, and give you some examples of how SEO can work for you and your practice.  
What Is SEO?
Search Engine Optimization (SEO) is the practice of creating web pages and content that shows up near the top of Search Engine Result Pages (SERP). Search engines like Google and others use algorithms to "crawl" webpages and pull out the most relevant content. When someone searches for something related to the content on that page, the more relevant it is to the search, the higher it will appear on the SERP and that is incredibly important for your business.
All search engines work this way, but Google is by far the most important. Google is responsible for an astonishing 92% of all searches in the world. Bing is next with around 3.5% and Yahoo after that with just over 1.5%. For our purposes, we'll be talking about how SEO relates to Google, but generally, the information is applicable to all search engines.
Showing up high on the SERP is critical for businesses in 2021. In addition to the stats above that illustrate how rarely people go past the first few results on a page, search engines are quickly becoming THE main way that potential clients find out about new businesses.
Around 80% of consumers research a business online before they work with them. When the business is local, that number jumps to over 95%. Even if you have a website or social media presence, SEO is still critical. Over 90% of all online experiences start with a search engine.
SEO and Lead Generation 
The whole goal of SEO is to drive quality organic traffic to your site. Traffic means the number of visitors and organic means through free searches, not paid marketing. Paying for ads on the SERP is known as Search Engine Marketing, SEM as opposed to SEO. While paying for ads can make sense in some cases, SEO is much more cost-effective and effective in generating leads. Only around 20% of users click on the top paid results, while the rest focus on the top organic results.
When done right, SEO will boost not just overall traffic but pre-qualified traffic numbers as well. It will bring people who are actually looking for a personal injury lawyer to your site, which is called qualified lead generation. Lead generation is the lifeblood of the personal injury lawyer and the biggest reason that personal injury law firm SEO is so important. Qualified traffic equals lead generation which equals new clients which equals profits. Simple as that.
Examples of Personal Injury Lawyer SEO
Let's take a look at personal injury law firm SEO in action to help give you an idea of how it can work for you and your practice. For a personal injury lawyer, finding new clients is all about finding clients at the right time, in their time of need. This is where SEO comes in handy.
If your practice specializes in workplace injury cases, you can optimize your content to show up at the top of a SERP when someone googles "workplace injury lawyer." If you show up in the top one or two results, you will have a very good chance of getting a click and that click will be from someone who is specifically looking for a lawyer for their workplace injury.
You can substitute "workplace injury" for "car accident" or "medical malpractice" or anything else you specialize in. You can even implement SEO practices so you rank in all these search terms. This is how personal injury lawyer SEO at works.  
Getting Started with Personal Injury Lawyer SEO
Before you dive deep into personal injury lawyer SEO and start trying to implement all types of strategies, there is a first step you need to take. That step involves getting to know your target audience. The better you do this, the better and more effective your SEO (and really all your marketing) will be.
Why you need to understand your target client base
If you don't know who your target is, you won't use the best keywords, produce the best content, or rank in the right categories. Your SEO efforts will be doomed from the start. 
To begin to identify your target audience, you first need to know what it is you are offering. What are your specialties? What do you do better than other firms? What is the best value you offer? When you identify that in your own practice, you can begin to shift from these characteristics to thinking about the people who most need the benefits you provide.  
Once you identify who your target audience is for SEO, you need to research this target audience so you know as much about them as possible. You need to know who they are, what their challenges are, what kind of services they look for, and how they behave online. This pre-work will pay big dividends with your SEO down the line.
Strategies for understanding your target client base
To identify your target audience, you can employ a host of different strategies. Start by looking at your current client base. Chances are, your new clients will look at a lot like your current ones. You can also analyze your top competitors' client base. If they are having success with certain types of people, you can too.
In addition to looking at the current landscape, there are ways to identify new opportunities and target audiences as well. You can conduct a survey with your existing clients or the general public to find out how and what people are thinking. You can also use online tools like Google Analytics or Facebook Insights to find out more about the type of victors your online resources are getting.
The last strategy for understanding your target client base is simple trial and error. There is no one best way to go about target audience research, so try different things. SEO enables you to choose a variety of ways to target your audience and change when needed. You can try different things aimed at different audiences and see what ultimately has the most success.
Why a Strong Website Is Critical for Personal Injury Lawyer SEO
Once you know who your SEO efforts will be aimed at attracting, you must lay the groundwork for your personal injury lawyer SEO. The foundation that all great SEO is built on is a strong website. Without a site that really speaks to potential clients, your online marketing efforts will be for naught. To help with this all-important piece of SEO, we'll talk about the processes of building a best-in-class website as a foundation for your personal injury law firm SEO efforts.
Why Your Website Is the Basis for Your SEO
SEO is designed to drive high-quality web traffic to your practice's website. If your website is poorly designed, doesn't function well, or generally offers users a bad experience, your SEO will serve no purpose.
If someone who has recently been injured in an accident searches for personal injury attorneys online and finds one practice with a clean, user-friendly website and one with a site that feels outdated and difficult to use, which do you think they'll choose? Which would you choose?
It doesn't matter which law firm is actually better what matters in snagging that new client is which one presents itself better through their website. If your website doesn't run well or is confusing and hard to navigate, it will drive potential clients away, even if the site contains good content. Bringing users in and quickly driving them away can badly hurt SEO and SERP rankings.
The overarching goal of any website should be to convert visitors into actual leads. SEO can bring in all the pre-qualified potential clients in the world, but your website must be optimized to turn these visitors into new business. 
4 Things Personal Injury Lawyers Need for a Proper Website
To turn your personal injury lawyer SEO into new business, your website needs to function well. Here are four major components of a high-functioning website that you need to implement today.
     1. Technical SEO Optimization
Technical SEO refers to the technical aspects of your website that are crawled and indexed by search engines. It is the behind-the-scenes parts of your site that make your page show up higher in searches. If you do not optimize your technical SEO, Google will view your site as unreliable which, in turn, will make them less likely to rank you highly.
Poor technical SEO includes things like pages that aren't optimized for mobile, pages that don't have the proper alt text or meta tags, not using internal links, or having dead links or pages that load slowly. Did you know that pages that take longer than 3 seconds to load will be clicked away from by around half of all visitors?
     2. Outstanding UX 
UX is short for user experience. This refers to how easy (or hard) it is for users to navigate and interact with your site. Every law firm should focus on making it as easy as possible for users to find what they are looking for on your site. Some of the ways to do this include making sure your site offers clean and simple navigation. You should also have the most pertinent information and functions of your website prominently displayed and easy to read.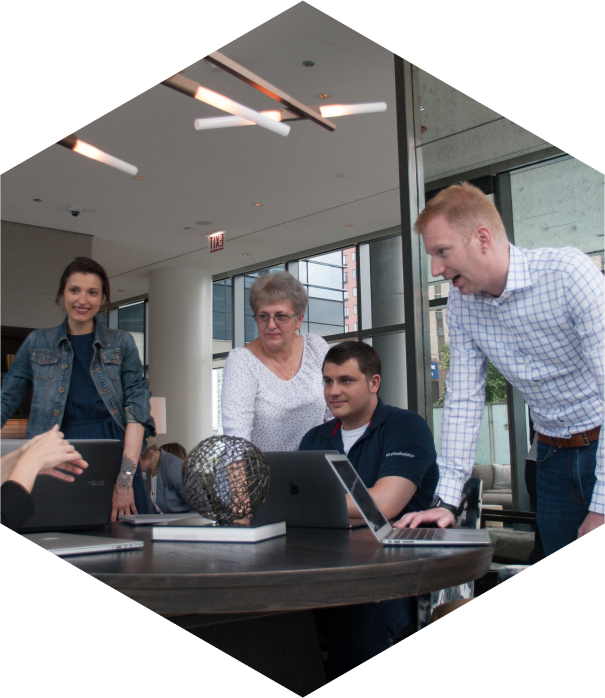 How Can We Help?

Fill out the short form below or call us at:



(888) 846-5382
Having a logical structure for your website is crucial as well. This is known as taxonomy. Good taxonomy means that your site is well organized so that each page is properly categorized and easy to find. For example, each service you offer should have its own page explaining what you offer, and each page should be accessible through something like an "Our Services" tab or dropdown. This will make the entire site more user-friendly while also driving potential clients to the correct areas of your site.
Ignoring UX on your site will negatively affect your SEO. When people have a bad experience, they are likely to leave your site quickly. This will affect your "bounce rate" which will have a negative impact on your SEO.
     3. Relevant, authoritative content about your services
As discussed above, each of your services should have its own landing page. This will help with SEO as long as you create solid landing pages that provide relevant, authoritative content. For personal injury lawyer SEO, this should be broken down into the types of cases you take on.
You can have pages for auto accidents, motorcycle accidents, wrongful death, dog bites, slip and fall accidents, and more. Each page should have a minimum of 3,000 words of high-quality content describing in detail the services you offer or the cases you've succeeded in. This will make your site much more attractive and relevant to search engines.
     4. Effective optimization for conversion
Last but certainly not least is making sure your website is designed to capitalize on your personal injury lawyer SEO and convert all that organic traffic into leads and eventually new clients. One way to do this is to put analytics in place. This means using online tools to help track and better understand who visits your site and how they behave while they are on it. This will allow you to streamline your website to work with the ways people are already using your site and turn them into solid leads.
Your pages should also have clear, action-oriented calls to action (CTAs). These CTAs should drive users to enter their information or fill out a form in order to convert them to a lead. For personal injury attorney sites, these CTAs can be things like "See what an experienced attorney can do for you" or "Find out how much money you may be owed."
These CTAs can be paired with a simple form where the user fills out their name and contact info and briefly describes their legal issue. You can also use technology to help you convert visitors into clients. Chatbots and other AI-driven tools allow site visitors to have real conversations with virtual sales and customer service people. This will help drive conversion even more.
How Should Personal Injury Lawyers Create Their Content?
Once you have a website that rivals or, hopefully, surpasses your competition, it is time to start creating content to build your personal injury law firm SEO and drive users to your site so that you can convert them into leads and create new clients.
Use content to boost your personal injury lawyer SEO to create long-form, authoritative content that inspires trust. If you can create great content around your practice, it will give you a great ROI.
     1. SEO and Keyword Optimization
One of the most important aspects of creating content that helps with SEO and local SEO for personal injury lawyers is keyword optimization. This is also sometimes referred to as keyword research and it describes the process of finding the best keywords (phrases that people search for) to put in your content to boost SERP rankings and drive traffic to your site.  
When doing keyword optimization, you want to consider three main factors: the volume or the number of searches the keyword gets; the competition you will face to rank highly when using the keywords; and the relevance the keywords have to your target audience.
There are several inline tools that can help you evaluate these factors for different keywords. You can find these tools on sites like Ahrefs, SEM Rush, Moz, and more.
For personal injury attorneys, a high-volume, relevant term might be something like "personal injury law firm." The issue you may run into here is that your competition for this term may be a news site like the New York Times. You won't be able to beat them out for the top SERP ranking. A better keyword might be something more local like "Chicago car accident attorney." This will be easier to rank for while also helping with local SEO for personal injury lawyers.
     2. Local SEO keywords
Speaking of local SEO for personal injury lawyers, for many practices, it may make more sense to focus on local SEO instead of standard SEO. Since many practices derive most of their clients from their surrounding area, local SEO can be more helpful.
To improve on local SEO, you want your site to rank for location-based terms and My Business listings, and to optimize position on Google's local 3-pack, which is the group of three local businesses that show up at the top of the page when you search. Local SEO and local keywords are likely to be particularly relevant and drive more revenue.
This is because users who search for local businesses have stronger purchase intent than those who do general searches. The value of purchase intent from local search is illustrated by the fact that 28% of local searches result in purchases compared to 7% of all non-local searches. 
     3. Content tips and ticks
When creating SEO-friendly content to drive traffic to your site, here are a few more things to keep in mind.
Keyword placement - Your keywords should be found in your contents'
a. Title/headline
b. Subheads
c. Body copy
d. Tags
Content length – To outrank your competition, your content should be at least 500 words longer than their content.

"Snackability" – Simple blocks of text and lots of visuals are more desirable than long blocks of text. Long blocks of text turn people off and increase the bounce rate.
Personal Injury Lawyer SEO Checklist for Publishing
Here is a quick checklist of what you should remember to look for before and after you publish your content.
Before You Publish
     1. Check all your technical SEO!
Make sure your content is SEO optimized. This means using the correct meta title/description, having keywords in the URL, using alt text, and making sure the font size is easily readable (between 18 and 22 px is best). 
     2. Make Sure Your Content Is Linked
Your content should contain at least four links in each piece. You can use external links to trustworthy, high authority sites or internal links to other pieces on your site. This will help boost SEO.
     3. Make Sure You Have a Real Author
Google's algorithm values content that it sees as trustworthy and authoritative. Attaching a real, verifiable author to each piece will help reinforce this. You should link each piece to an author page with a photo, bio, and links to social accounts (Twitter, LinkedIn, etc.). Using the personal injury attorneys in your firm as authors is a good way to promote thought leadership as well. 
After You Publish
     1. Promote on Social Media
Although Google says likes and shares don't factor into SEO, they do get more clicks and eyeballs on your content--so promoting the firm on social media is a good thing. It gives your content more visibility and establishes your practice and your attorneys as thought leaders.
Some best practices you can use when posting on social media include:
Use a social media planning calendar to help with regular posting at the best times

Post to all platforms that make sense for your practice

Interact with commenters

Use relevant hashtags 

Stay true to your brand personality 
     2. Promote to Your Email Subscribers
Although it may seem like it is becoming outdated, email marketing is still very effective and continues to deliver incredible ROI. Email marketing not only gives you an ROI of 30 or 40 to 1 but also helps promote the content you want people to see and gets more clicks to help SEO.
Your content can return the favor by helping build up your email list as well. Make sure your content pages have pop-ups, forms, and CTAs to capture users' emails when they visit. Some best practices for email marketing include: 
Don't bombard your list with too many emails 

Experiment with times, days, and frequency of emails to find the best course of action

Maintain your list well and honor any opt-outs or unsubscribes. 

Don't buy email lists or scrape them from the internet; collect them through your own means
     3. Track Your Content Performance
You won't know how well your SEO marketing is doing unless you track your performance. You need tangible numbers to understand if your efforts are really generating traffic and creating leads and new business. The best way to do this from an SEO perspective is with Google Analytics. 
These analytics will provide insights that can be used to refine and improve your SEO strategy. Another thing that can help performance is to regularly update your content. This will refresh your SEO and help you stay ahead of the competition.
Conclusion
Lawyers look for everything they can do to get an edge. When it comes to competing for new business, SEO is one of the best things you can do to get that edge. Personal lawyers need SEO to generate leads and get new business. A great SEO program starts by getting to know your target audience and continues with a strong website.
Make sure you build a strong website, one that converts visitors to leads. Do this through technical SEO optimization, great UX design, relevant and authoritative content, and action-oriented CTAs. With a strong website, you can produce content that draws people to your site and boosts your SEO. Just make sure to consult our helpful checklist of things to do before and after you publish content.
SEO for personal injury lawyers can be very helpful to take your business to the next level. If you don't have the free time or inclination to do this, you can always turn to SEO professionals. If you are interested in learning more about SEO for law firms and what it can do for your practice, contact the SEO specialists at Digital Authority Partners.