White Paper: Social Media Tips from Successful Marketers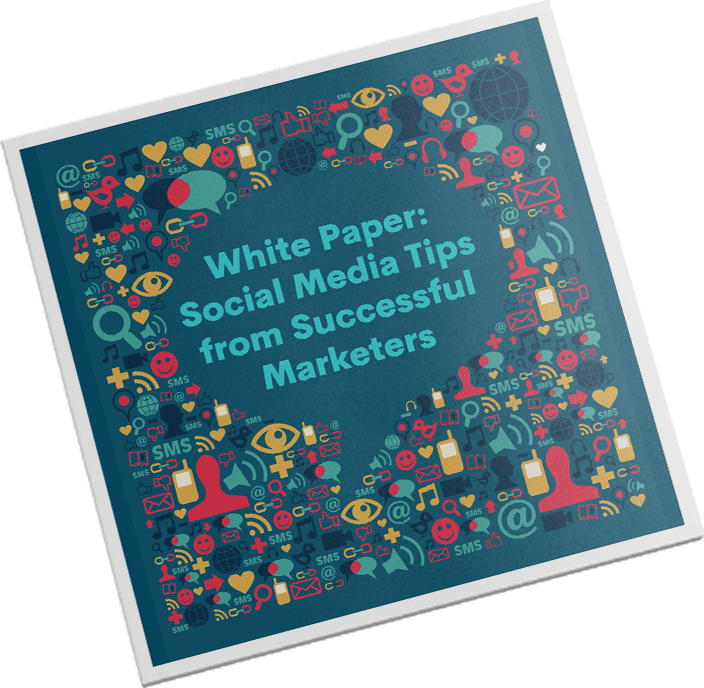 What You'll Learn in this White Paper
Social media is the world's largest consumer engagement medium. And yet, so many business leaders still do not fully harness its power. If you've ever tried to use social media to propel your business forward, only to be left frustrated by lack of progress, don't worry. We are here to help.
In this white paper, you'll learn actionable social media strategies to drive your business forward. You will also read about nine common social media mistakes, and how to avoid them.
After reading this white paper, you can more confidently leverage social media to drive results, and put your business on the path to success.
Whitepaper highlights
Know Your Audience
Learn how to focus your social media strategy
Sharpen your initial social media efforts by understanding your audience. When you have a precise sense of who your audience is and what they want, you save yourself time and frustration.
Message Strategically
Discover how to communicate effectively
Learn how to communicate online in a way that brings people closer to your brand. Flat or uninspired messaging can have disastrous negative effects on your short-term and long-term business success.
Drive Engagement
Efficiently target and convert your audience
Learn proven tips and tricks to get the most out of your social media marketing efforts. Getting in front of your audience is only the first step. Now, let's make sure your efforts deliver results.
Measure Results
Prove positive ROI
To truly refine your social media marketing, you need to properly set your goals and measure them. See how you can better establish your ROI for social media marketing while using data to inform and evolve.
"Not knowing your audience/ preferences/personas."
"Thinking anyone at the organization can do social media marketing."
"Posting too much or on the wrong social media channel."
"Being too pushy or overtly salesy in messaging."
"Not having a clear way of tracking ROI for SMM marketing."
"Adopting a tone which may be offensive to your followers."
"Inadequate social media targeting, especially at a regional
level resulting in poor engagements."