White Paper: Why Some Websites Rank Better in Google Than Others: A Step By Step Guide to Content SEO Best Practices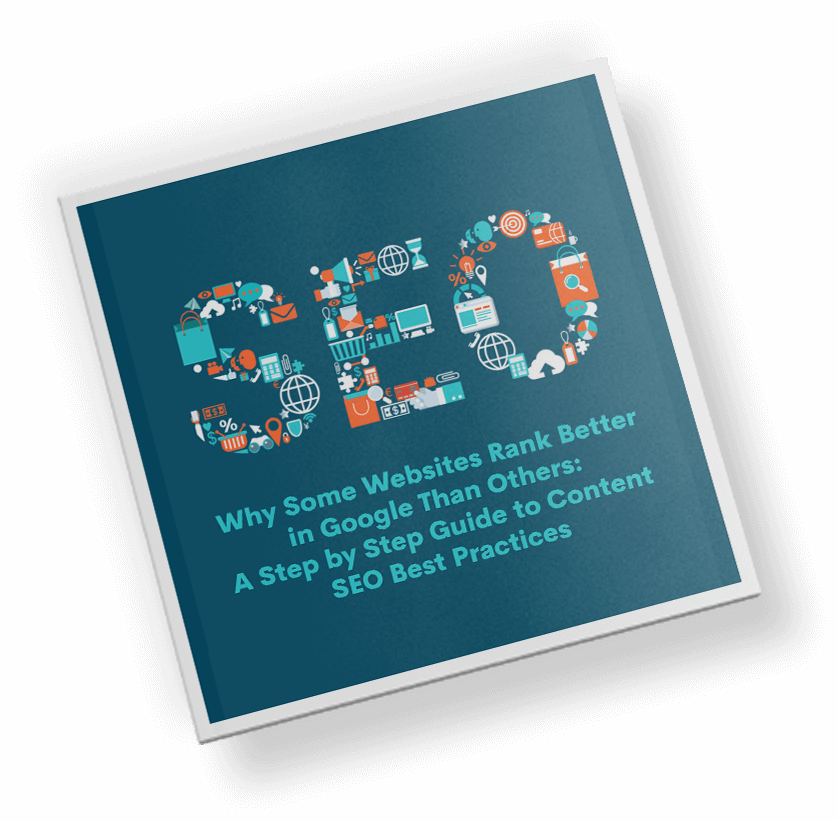 What You'll Learn in this White Paper
49% of marketers say organic search has the best return on investment of any marketing channel. In fact, 51% of all website traffic comes from organic search. Yet surprisingly few companies are able to successfully harness SEO to boost revenue.
In this white paper, we demystify the techniques, concepts, and information necessary to make your content rank highly on Google. We systematically explain SEO strategies, why they matter, and how to execute them so your business sees success.
Our belief is that SEO isn't as hard as it is made out to be. By using the best practices detailed in this SEO guide, you can significantly improve your search rankings and bring measurable results to your business.
Whitepaper highlights
Keyword and Competitor Research
Know what to rank for, and how to rank for it
So you've decided you want to rank on Google, but for what terms? We show you how to create an effective keyword strategy that is consistent with your business goals.
Content Creation
Write content that reads — and ranks — well
In 2020, it's not enough to create content that reads well. We share how to optimize various forms of content for SEO and ensure that you don't forget the importance of long-form articles (more than 3,000 words).
Publishing, Linking, and Technical SEO
The 'invisible' side of content optimization
Publishing your content is not as simple as clicking a button. We dive into the technical elements that matter to Google: meta titles and descriptions, carefully chosen URLs, alt text for images, and more.
After You Publish
Maintain and improve your search position over time
Is your article live? Your work has only just begun. To rank at the top of Google search results often requires getting high-quality backlinks. We shed light on the most efficient ways to get these links and track your success.
1. What Content to Create
Researching and choosing a primary keyword
Determining the business value of a keyword
Secondary keywords: easy wins
Understanding the total addressable market of organic visitors
Backlinks: how to get to page 1 and become the top search result
2. Create Content That Converts
Long vs short form content
Snackable content and content brigades
Content SEO: the Content/Keyword Universe
How to write the perfect article or landing page
Checklist: how to become the top Google search result
3. Publish Like an SEO Professional
Technical SEO: Meta titles and meta descriptions
Images: alt text and image size
External and internal linking
Bonus: A verifiable author profile
Checklist: Publishing your content
4. After You Publish
Maintaining and improving published content
Backlinks: why and how to get them
Updating existing content
Checklist: Maintaining your content