Investing in a healthcare mobile app provides life-saving benefits for your hospital or clinic as well as to your patients. As health is a priority during this time of the pandemic, more and more people are willing to spend for health security and wellness. Having a mobile healthcare app for your stakeholders provides everyone a chance to respond to emergencies as soon as possible.
Investing in healthcare app development is significant because you invest in the quality of life that your patients can still have. With a healthcare app in your patients' hands, help is within reach.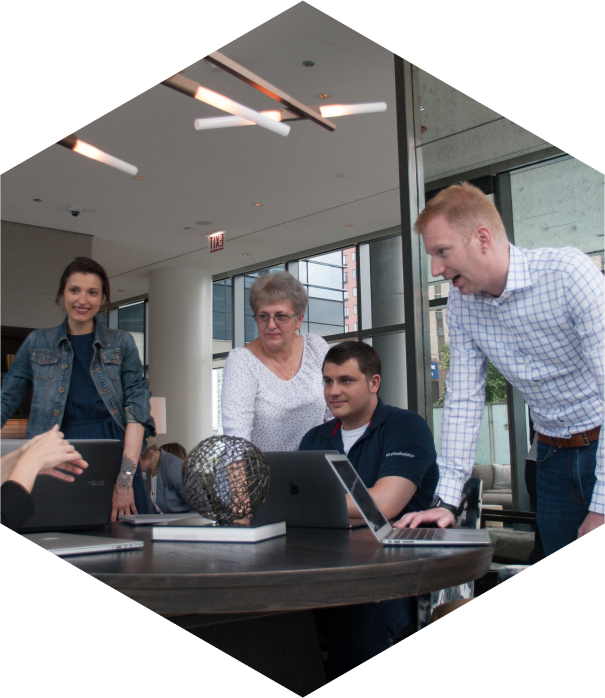 How Can We Help?

Fill out the short form below or call us at:



(888) 846-5382
Here are the top benefits of having a mobile healthcare app for your hospital or clinic.
---
100+ companies trust us with their mobile app development needs. Watch the video below to learn why.
---
1. Arrange for a Consultation Schedule Anytime Anywhere
A mobile healthcare app allows patients and their family members to schedule a consultation with a doctor or medical specialist 24/7. A mobile healthcare app allows registered users to complete an online form and submit pertinent documents such as initial laboratory test results, while they are waiting to see their doctor. Nurses can retrieve these files and get vital information through the patient's smartwatch or wearable device that can detect blood pressure, heartbeat rate, blood sugar level, oxygen level, etc. The smartwatch/wearable device can be integrated with the health care app for synchronous activity. 
With a mobile app, nurses can make reports and deliver information to the doctors speedily. And patients can always check their health information as well as control the privacy settings. A healthcare mobile app makes it convenient to schedule a check-up with just a few clicks from a smartphone.
2. Have Online Consultation With Doctors 
With the help of the mobile healthcare app, people can now have a video call consultation with their doctor. With the information and data available in the app, doctors can analyze and diagnose the patient's condition. 
There is an available computer vision technology that allows real-time observation. Using high resolution cameras and artificial intelligence, doctors can have a clearer observation of their patients and conduct assessments regarding their health condition. 
Urine sample analysis can also be done through an app by scanning the image of a urine dipstick and comparing it to a database of others. Doctors can take advantage of this technology to immediately check if the condition of the patient requires hospitalization or if treatment can be managed at home. 
3. Integrate Systems in the Hospital or Clinic
Having a healthcare mobile app allows the centralization of all operations. The app integrates all processes, such as encoding and retrieving patient information; encoding of patient's health claims/insurance data and documents; updating treatments status; digitizing medicine prescriptions; scheduling follow-up check-ups; archiving laboratory test results; digitizing billing and payment transactions, and storing doctors' feedback. 
These functions help to integrate all processes in one hub, enabling smoother transactions during critical hours. It also eases health care access to the patient, by enabling access to their hospital records, scheduling a doctor's consultation, requesting laboratory tests, having a video call consultation with their doctor, and filing a health insurance claim. 
These processes are simpler with a multi-functional application. Having a custom healthcare app for your hospital or clinic is the best decision you can make.
4. Access Most Important Information Even When Offline
Having a mobile healthcare app enables you, the hospital staff, and the patients to access stored information in your account even offline. This lets you retrieve significant files such as prescriptions, to present to the pharmacy, or laboratory requests to present to the medical technologist. 
The app has the convenience of carrying your medical files anytime anywhere, and lets you pull out your documents even though there is no internet/Wi-Fi connection. It is best for frequent travelers who have hypertension, diabetes, or chronic illness who require continuous medication and health monitoring, yet want to secure their medical data privacy. 
People with a chronic illness need to have immediately available medical information in times of emergency. People who have sporadic illnesses can also benefit from a mobile healthcare app. 
5. Improve Patient Population Management Onsite
Because consultations can be prescheduled, administrators can better manage the number of patients and staff inside the hospital. This can help prevent the spread of Covid-19 in the hospital and better implement social distancing measures. 
Doctors, nurses, medical technologists, radiologists, and other health practitioners can prepare ahead of time for the scheduled treatments and laboratory examinations. The administrators can also check the wellness of the hospital staff and be able to implement shifts and breaks more effectively. 
There will be more advancements in AI, machine learning, robotics, and Deep Technology that can facilitate contactless interaction in the near future.
These are the top app benefits that can help you decide on investing in healthcare software. These benefits enable hospital owners, administrators, and patients to take control of their health in a more organized and forceful way. 
Imagine checking your prescription medicines supply, intake, and misses via your smartphone. Think about the prescription that you suddenly need because of high blood pressure. These are crucial moments that a healthcare app can serve as a life-saver for patients. In addition, a healthcare app brings more flexibility for people on the go and for those who have serious comorbidities. 
A healthcare app enables a Covid-19 patient to stay on track with the medication and treatment. People who are in quarantine can maximize their time by engaging with health, fitness, and meditation activities that can be found in the app. 
Obtaining better health and wellness actually becomes more affordable with the help of mobile apps. People can now read medical advice and guidance through the mobile app, plus get updates and free and accurate information on how to treat mild illnesses at home. 
Investing in a healthcare app is like investing in health insurance. Both offer health security, provide better healthcare management options, and can help people stay on track with important visits to physicians and specialists.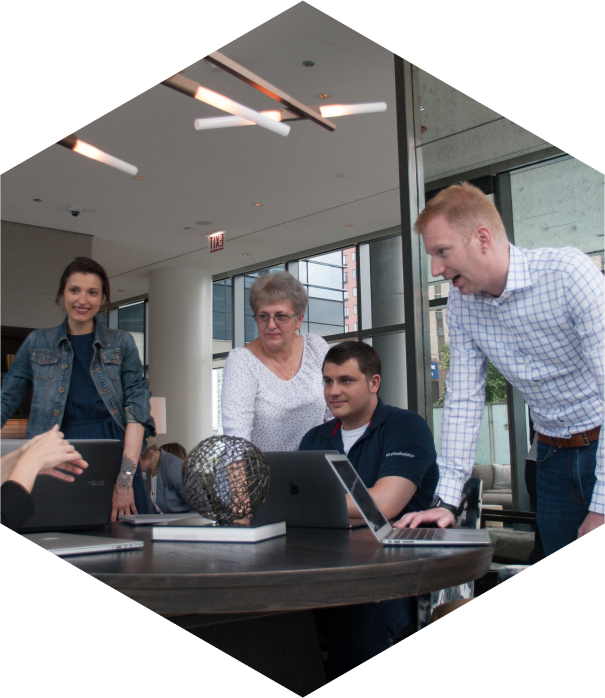 How Can We Help?

Fill out the short form below or call us at:



(888) 846-5382
Having a healthcare app brings the vision of lifetime healthcare into reality by engaging all of the stakeholders in one hub.