Search engine optimization (SEO) is a multifaceted concept. It is not just about choosing the right keywords that you can use on your website content or acquiring links from third-party sites.
Content creation and backlinking take place at the forefront of everything. However, SEO has a complex and intricate aspect behind all these that most people do not know.
This is the realm of technical SEO.
---
Watch this video to learn how Digital Authority Partners tackles Technical SEO!

---
Technical SEO is not an option but a must. It is the most crucial part of all SEO efforts, so you cannot fumble your way through it. 
A technical SEO agency can take care of all the nitty-gritty details involved in this meticulous process. But this does not mean that you should not take the time to learn what technical SEO is and what it does. 
Technical SEO Defined
Websites have two sides: the front end that visitors see and the back end. The front end consists of the copy, images, videos, and other graphics. Meanwhile, the back end involves the codes and scripts that only web developing experts can make sense of.
Technical SEO deals with the back end. It deals with the overall structure of the website as well as the speed and security. Technical SEO prepares your website for search engines to recognize it.
Without technical SEO, all your SEO efforts have no chance of succeeding. It serves as the main foundation of the whole process.
The Benefits of Technical SEO
Although its complexity may be intimidating, taking on technical SEO has its merits that will help your website in so many ways.
Here are some of them:
     1. Identifies SEO Issues and Gaps
Technical SEO fixes every possible SEO problem your website may have. However, it needs to find those problems first. A website audit is a process that dives into your sitemap, HTTPS content, internal links, backlinks, and all possible versions of your website. 
Some issues you might discover are a messy website architecture, broken links, and existing duplicate content. These issues hinder search engines from crawling your website to gather information.
Identifying them makes the task of fixing them easy. Your technical SEO agency can quickly eliminate all the nuisance and fill in the gaps.
     2. Improves Search Engine Ranking
Business owners put together websites because they want others to see them. They either promote their business or themselves. One of the best ways to become visible on the internet is to appear on top of search engine results pages (SERPs).
This is the main reason people optimize their websites. Internet users hardly click on the second page of their search results. They either modify the keywords they have used in the search bar or stop their research altogether.
By fixing the back end, technical SEO helps websites be on search engines' radar. An organized web structure enables them to understand the nature of your website. Hence, they can determine when or where to show you among their results.
     3. Widens Reach and Engagement
As mentioned above, technical SEO helps websites become more visible by giving them a chance to rank high on search engine results. This visibility can bring you new leads that can turn into new customers and business opportunities. 
It does not matter whether you are a small business or a well-established enterprise. When Internet users see you, they will know that your website exists. They can click on it and go through your content to learn about you. 
Technical SEO and Website Traffic
It is just right to expect a lot of website traffic since technical SEO can put your website in a place where a lot of people can see it. But this is not the only thing that helps you gain a lot of visitors. 
Technical SEO does a lot of things behind the scenes that also drive traffic to your website:
     1. Improves Crawlability
Crawlability is the ability of search engines to go through your website. Search engines have search bots that enter your site to collect information. They go through every piece of content you have.
This is why websites need to be free of broken and dead links. These bots should be able to access your whole website so that they can index your content. If they cannot do this, you will not be on SERPs.
Moreover, it should be easy for search bots to navigate your website from one page to another. Categorizing your content can help these bots move around your website more conveniently.
     2. Enhances Website Security
Technical SEO uses secure socket layers (SSL) to protect websites from potential hacking. This protective detail also stops unwanted pop-up ads from appearing on your pages.
This is not something agencies do for their clients and web users, but it is also a requirement that Google set in 2014. As a result, these websites get a good ranking on SERPs.
People will know whether a website is using SSL or not. The clear indication is the "HTTPS://" in the URL. Seeing it will give your visitors a sense of safety and an assurance that your website is a reputable one.
     3. Creates a Better User Experience
Pop-up ads and slow-loading pages are just some things that ruin a user's browsing time. While it is true that there are users who can deal with these issues, there are many who cannot.
Most internet users are living a fast-paced lifestyle. They put importance on speed and convenience. When they encounter a website that does not perform according to their standards, they close them and move on to the others.
Search engines can account for the number of people who leave your website after staying on one page. They refer to this as your bounce rate. If you have a high bounce rate, it tells them that visitors find something off-putting about your website.
You want people to stay and explore your website to have good search engine rankings. One way to do it is to give them a good experience during their stay.
     4. Has a Mobile-Friendly Website
Most internet users are on the go. They rarely carry their laptops with them unless it is necessary. So more and more people access the internet using their smartphones or tablets.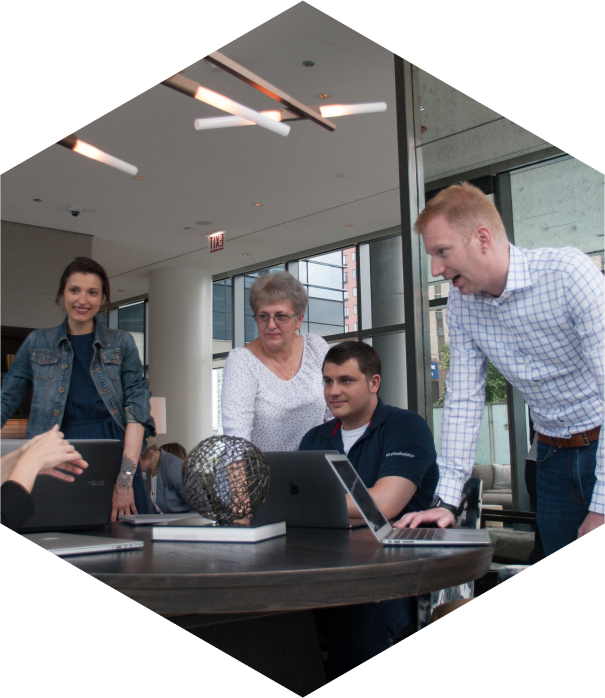 How Can We Help?

Fill out the short form below or call us at:



(888) 846-5382
As a result, search engines emphasize the importance of mobile SEO. Having a mobile-friendly website means that your pages are as accessible as when people open them using a PC.
Websites should also display all their elements smoothly on a mobile interface. People will not have to zoom in to read the text or scroll left or right to see the whole page.
Final Words
Technical SEO lays the groundwork for the rest of your SEO strategies. It will be the backbone that will hold everything together. So it should be on top of your list when you decide to optimize your website. 
Aside from going up the ranks and getting more traffic, technical SEO opens the channels where on-page SEO can do its work. It does not matter if you have chosen the best set of keywords for your on-page SEO. If the back end of the website is not ready, these keywords will not be able to serve their purpose.