For years, having a high-ranking, engaging, and informative online profile has been essential for business-to-business (B2B) companies. The first step in the buying process is typically an online search, and if you are not ranking highly on the search engines, you are losing sales to your competitors.
Search engine optimization (SEO) has always been part science and part art. The ever-evolving search engine algorithms have only may SEO more complicated. The algorithms' factors and how much weight it gives them frequently change, so you must evaluate and update your SEO campaigns to get the results you desire.
The most efficient strategy you can adopt is using the services of a B2B SEO agency. An agency can handle the entire process for you, from implementing the initial campaign to monitoring its success to making the necessary changes to keep you at the top of the search engine results pages (SERP).
However, if you would rather handle your company's SEO yourself or in-house, you can use this overview of the best long-term SEO protocols for your B2B company in 2023 to get you started.
---
Want to learn more about the Digital Authority Partners approach to SEO? Watch this video!
---
Keywords Underpin Everything
Keywords are the absolute core of your search engine optimization. After all, it is by these words and phrases that the search engine algorithms know what your business, site, and content are about, what to rank you for, and ultimately, what search terms for which to present you as a result.
A good keyword strategy is crucial. It is not enough to pick a word or phrase that best describes your site or products. You need keyword optimization for each of your services or product lines, local search terms, and other high-volume phrases. For example, if your business offers digital marketing services in Las Vegas, you need to use keywords and phrases that relate to every aspect of digital marketing.
You would include phrases like:
Digital marketing in Las Vegas
What is the best approach to digital marketing?
The key is to look at things from your ideal customer or client's perspective. More and more, people are using search terms of four or more words in a conversational style (driven in large part by the growth of voice search), so you need to adapt your content and keyword usage to meet these requirements.
Search engines also identify the intent of the search terms. A user that searches for a pizza recipe is looking for informational results. In contrast, a user searching for pizza restaurants is looking for a local business. A user searching for the best pizza restaurants will likely get results that mix blog posts with business results. Ensure that your keyword research takes this search intent into account so that your business shows up in the right SERP.
Organize Your Content
If your business has several published articles and blog posts, and you should because content marketing is a cornerstone of digital marketing, you need to organize them. You need to identify the keywords built around each piece and create content clusters on a similar topic. Use these to create a separate page, a pillar page that links to all content clusters.
A pillar page is at the center and links to all content clusters. Organizing and structuring content around a pillar page is better for your users as it is easier and more logical to navigate. Search engine algorithms will rank you higher if you use a pillar page and content cluster structure because it perceives that you have authority over the subject.
Use the information you gained through your keyword research to ascertain what kind of content you need to create and publish. You can use some of your existing content for the bulk of your content clusters. If you have identified gaps between what your ideal customer profile is searching for and what you have content for, then now is an excellent time to fill those gaps.
Get Technical
Technical search engine optimization is an integral part of the digital marketing mix. Still, it is an area that many often overlook or avoid because the technical aspects are the furthest from the traditional marketing role. The area can be intimidating and misunderstood. You will have to dig into the technical factors surrounding your site and content; otherwise, some of your other marketing efforts may be less fruitful.
Some of the key technical SEO factors you need to address are:
     1. Page Experience
Page experience was re-prioritized by Google in the 2021 updates. It refers to three core web vitals:
Largest contentful paint (LCP) – how long it takes the largest piece of content to load on your page
Cumulative layout shift (CLS) – how stable your site is while loading
First input delay (FID) – how long it takes for your site to react to the first click or interaction
These experience factors are not only crucial in ranking terms but are directly linked to how the visitor will respond to your site. Studies have shown that if a page takes three seconds to load, your bounce rate (the number of visitors who immediately close the page) increases by 32%. Taking five seconds to load means an increase of over 90% in the bounce rate.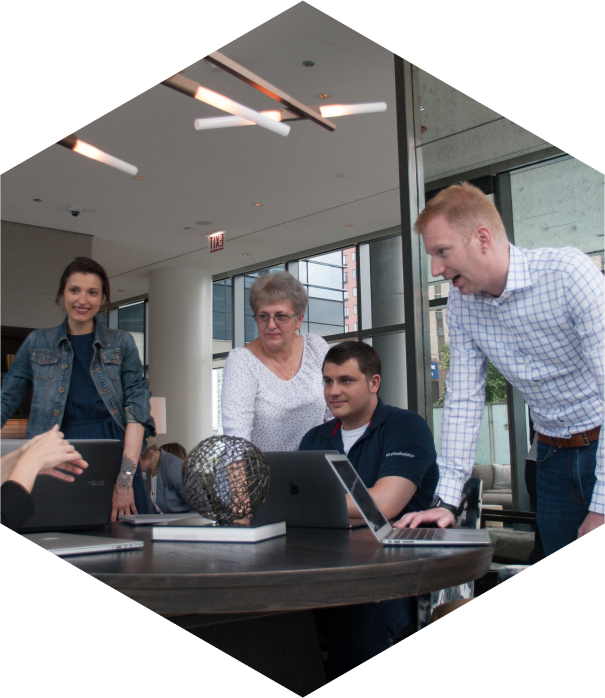 How Can We Help?

Fill out the short form below or call us at:



(888) 846-5382
     2. Schema Markup
Schema markup is the application of keywords and descriptions to your non-text content. In other words, you are telling the search engine algorithms what an image on your page is, helping the algorithm understand what your site is about, what each piece of content on your pages is related to, and rank you accordingly.
     3. Links
The links to navigate your site and the links to external content all need to be working, or you will be penalized by the algorithms and frustrate your visitors. Any dead, missing, or mistargeted links will reduce your site's amount of trust and authority and lower your overall search engine ranking position.
Summing It Up
Remember, the whole point of SEO is to get visitors to your site and engage with your company. A B2B SEO agency can help you get the result you need for your business to succeed. If hiring an SEO agency isn't possible at this time, use the information given above to get your site ranking higher on search engine results pages (SERPs).