Improving your social media presence is one way to drive exposure to your brand, products, or services. People spend a lot of time on platforms like Facebook and Instagram for various reasons. Social media is the easiest way to connect with people, find businesses, and get updated with the latest information.
An expert SEO agency takes advantage of social media's versatility and connectivity. Do you want to know how to use social media to improve your rankings on search engine results?
Let's begin!
---
Want to learn more about the Digital Authority Partners approach to SEO? Watch this video!
---
How Social Media Improves Your Ranking
Semrush states that social media does not increase SERPs' ranking. Still, what you share across your social media platforms can improve brand exposure.
The following are ways social media can contribute to ranking.
      1. Improve Content Distribution
When you share your posts on social media, your audience distributes your content further by sharing it with their friends, communities, and groups. Sharing content helps you reach more people, more individuals who are willing to listen, buy, or subscribe.
Search engines identify these content distribution activities as a sign that your content is high quality, reliable, and valuable. Thus, these positive social signals help you rank higher in search engines.
      2. Make Posts Last Longer
As long as your content is continuously shared, commented on, and liked, you can guarantee that it will remain on social media for a long time. But it is not just about sharing any kind of content. It has to be the best one that your users will find valuable and updated.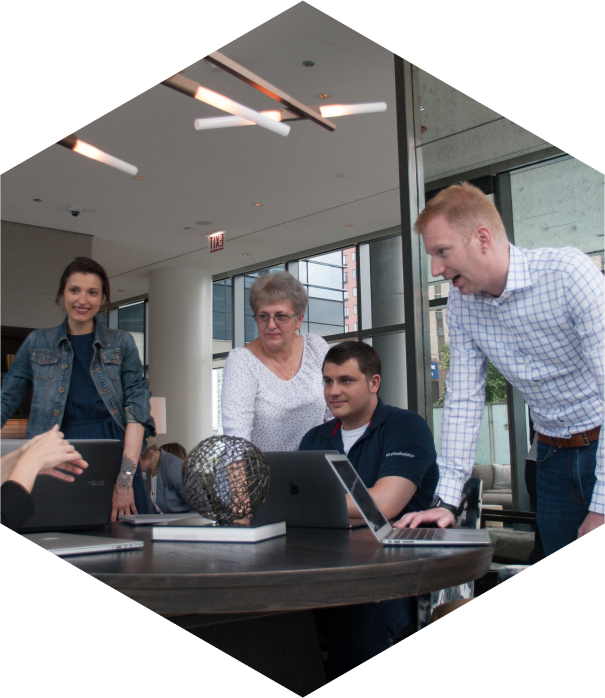 How Can We Help?

Fill out the short form below or call us at:



(888) 846-5382
      3. Increase Visibility and Promotes Organic Traffic
Social media is a powerful tool that can create brand awareness by allowing businesses to interact directly with their customers. With social media platforms like Facebook, you can launch special offers and promotions, generate leads, build links and distribute news.
Also, social media can ignite organic traffic even if it's not one of the ranking factors.
Known factors like bounce rates, direct site visits, and the average time spent on a site are influenced by social media. Use platforms like Facebook, LinkedIn, or Twitter to improve traffic to your website. Meanwhile, on-page SEO will make your audience stick around to check other pages.
      4. Help With Brand Recognition
Use social media platforms to improve brand recognition but not before you understand what your audience needs. A thorough background of your audience will help you develop relevant posts and produce the best customer service.
      5. Improve Local SEO
Social media platforms like Facebook provide a demographic profile of their users. Such profiles significantly help marketers in every industry. With demographic data, you can understand your customers and which networks or campaigns require your full attention. Your social media page can create link opportunities, develop partnerships, and establish your authority.
6 Ways To Combine Social Media and SEO 
Whether you're on Facebook, LinkedIn, or Twitter, social media can help promote your brand, products, and expertise if paired with the right SEO strategy.
Here are a few strategies that combine social media with SEO.
      1. Create High-Quality, High-Value Content
You need to come up with content that is tailored fit to each social media network. Remember, content is king!
However, content creation is not just about writing articles. Use different kinds of content such as videos, infographics, images, comics, GIFs, etc.
      2. Use Hashtags on Your Content
Take advantage of hashtags in creating social media posts. These can increase engagement, categorize your posts, and attract more followers. With relevant hashtags, you can promote the visibility of your campaign and reach the right audience.
      3. Don't Underestimate Emojis
Use emojis in your social media posts. Sprout Social revealed that using an emoji in a Facebook post can improve social shares by 33% and audience interactions by 57%.
Emojis can make your brand and company more relatable and add meaning to your messaging. That means your audience can relate to your ads on a deeper, more personal level, thus boosting engagement.
      4. Enhance Your Social Media Profile
Improve your social media profile on all platforms. Show you're an expert by creating a professional-looking page with a well-crafted social profile.
Consider the following when creating your profile:
Use the right image size for your profile picture and cover photos.
Always use the same image, handle name, and color theme on all your social media profile to establish your identity online and create a sense of trust.
      5. Actively Converse With Your Audience
Writing engaging posts will generate likes or dislikes, comments, and shares. Engaged your audience further by conversing with them. Keep in mind the following:
Be sure to respond to questions and interesting comments.
Thank your audience and take every opportunity to lead them to your website.
If someone needs help, message them directly to ensure they get help immediately.
Don't ignore negative comments. Ignoring or deleting a comment can negatively impact your social proof and affect your sales, current marketing strategies, and other vital metrics.
      6. Make Your Content Easy to Share
Ensuring that you're publishing engaging content is easier said than done. Coming up with content may be a breeze in the first few weeks. However, you would eventually run out of ideas or inspiration. If this happens, don't give up. Repurpose content all the time.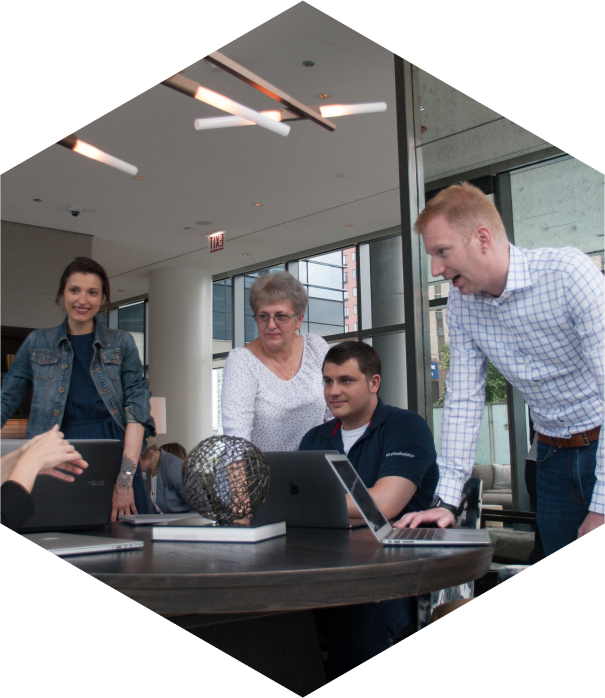 How Can We Help?

Fill out the short form below or call us at:



(888) 846-5382
Here are some ideas to consider:
Publish a recurring content series instead of starting from scratch daily or weekly.
A contest or a giveaway would also help fill gaps in your content creation schedule.
Try hosting a challenge and ask your audience for social proof. Compile the answers and use these for future content.
Find the most trending topics and leverage them to create your content. It could be a video, a how-to tutorial, or a photo collage post.
Summing Up
Get social and promote your brand through social media. Remember to consider the different trends for each platform when creating and optimizing your content. A well-engaged audience can boost your business online and take you higher on search engine pages.
So start your social journey today!