San Diego is a thriving hub for businesses, and the economy in this city is booming. As more and more companies flock to San Diego's business-friendly environment, custom software development has become an increasingly important part of the local economy.
Thankfully, at our San Diego Software Development Agency, Digital Authority, we ensure that businesses thrive and grow by providing custom software development services that perfectly meet their needs.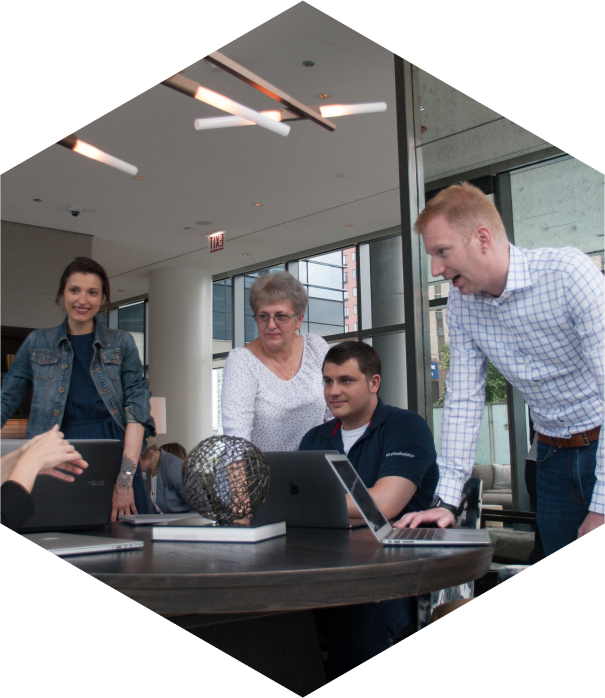 How Can We Help?

Fill out the short form below or call us at:



(888) 846-5382
This blog post will discuss how custom software development impacts San Diego businesses and explain how you can take advantage of these opportunities.
---
Watch this video to learn how Digital Authority Partners designs software that works for your business!
---
What Is Custom Software Development?
Custom software development is the process of creating tailor-made software for a specific business or organization. This software meets the particular needs of that company. It is used for various purposes, such as improving efficiency, tracking data, or automating tasks. When standardized software doesn't fit your needs, custom software development in San Diego may be the right choice.
Why Do Companies Use Custom Software Development?
Businesses in San Diego are constantly looking for ways to improve their operations and stay ahead of the competition. Custom software development can provide several advantages for businesses, including:
     1. Made To Fit Your Business Needs
One of the most significant advantages of using custom software development is that it allows businesses in San Diego to have a system designed specifically for their needs. Rather than trying to find a generic piece of software or an off-the-shelf solution, companies will work with our experts at Digital Authority's Software Development Team here in San Diego. To create something unique and tailored and ensure to meet your business needs.
     2. Boost Efficiency
In today's competitive business environment, streamlining operations can make all the difference when determining how well your company does. In addition, customized software often leads to increased efficiency because you'll be able to automate specific tasks and eliminate redundancies throughout your organization. By eliminating these unnecessary steps, employees can focus on more critical tasks, leading to a more efficient business process.
     3. Increases Productivity
In addition to automation, custom software development can also help your company increase productivity. It is designed specifically for how your employees work, ensuring that everyone has access to the information they need and nothing falls through the cracks. Whether you need a stock management system to keep track of inventory, or you have multiple locations and want software designed for each site specifically. They don't overlap. Custom software development can help boost your productivity.
     4. Scalable and Adaptable
As your business grows, your need for software that can keep up with the increased demand will too. Custom software development is perfect for this as it can be scaled and adapted to meet the needs of your business as it changes. As a result, you won't have to worry about creating an entirely new framework for your business needs. Instead, you can grow your software to fit your needs, ensuring that you always have the right tools for the job.
     5. Secure Against Threats
With the increasing occurrence of data breaches, it's more important than ever to have secure software against any potential threats. Custom software development can provide this security by being designed specifically with your company's needs in mind. For example, you'll be able to restrict access to certain areas of the software or limit who has access to certain information. This type of security is much more effective than generic software or an off-the-shelf system.
     6. Support and Maintenance
Once completing your custom software development project, you may need support if you have questions or want to modify some aspect of your new system. That's why Digital Authority offers comprehensive support and maintenance for all of our custom software development services here in San Diego. 
Our experts are available to answer any questions and provide ongoing updates. So that your business always has access to the latest features or makes changes on an ongoing basis. We also offer a wide range of training options so that your employees will be able to get the most out of your custom software development project.
     7. Cost-Effective
As we've seen, custom software development can lead to many different benefits for your business. But perhaps the most significant is its cost-effectiveness and efficiency compared to other options available on the market today. This type of system isn't just more effective than generic off-the-shelf solutions or piecemeal systems cobbled together from different software providers. It's also often more affordable.
How Do I Find The Right Software Development Agency?
Now that you understand the benefits of custom software development, how do you find the right agency? Start by asking around for referrals. Other businesses in your industry or those with a similar business model are likely to use some form of custom software. Therefore, they will be able to recommend an agency they trust. You can also check online review sites like Yelp or Google Reviews to see what others have had to say about their experience working with various agencies.
Once you've narrowed down your options, set up consultations with each of the agencies so that you can ask them more specific questions about their process and past projects. Again, it will help you get a better sense of whether or not they are a good fit for your company. Finally, make sure to ask about their support and maintenance packages and any fees that may be associated with those services.
From there, you'll have a better idea of which direction to go in so that your company can enjoy the benefits custom software development has to offer!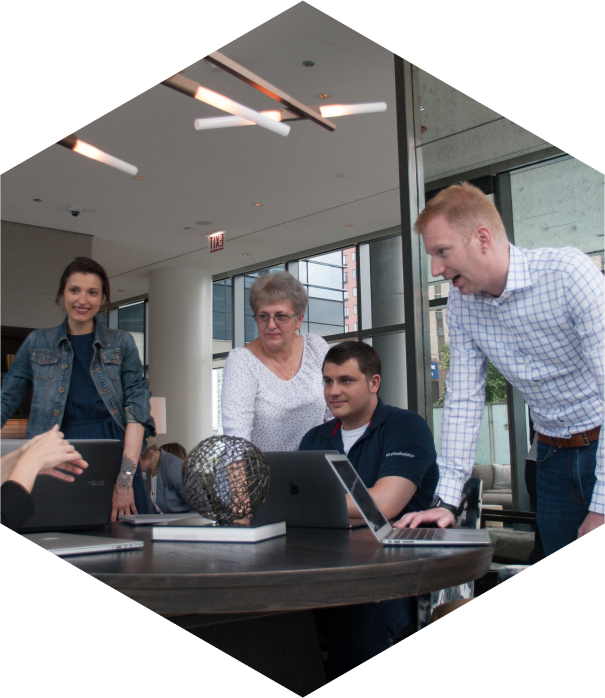 How Can We Help?

Fill out the short form below or call us at:



(888) 846-5382
Work With The Leading San Diego software Development Agency Today
When you work with Digital Authority, you can be sure that you're getting the best value for your money. Our San Diego Digital Agency dedicated expert team ensures that you get the most out of your custom software development project and that it meets all of your business needs. Contact us today to learn more about how we can help your business!