Competition for new patients in the world of dentistry is fierce. Of all the marketing and advertising strategies that you could choose to try and get ahead, none is perhaps as effective as local search engine optimization. Ensuring that your practice is highly ranked not only for as many relevant search terms as possible but also for local search intent is the key to securing those new patients. That's why we've compiled this handy guide to help you master SEO for dentist.
---
Watch this video to learn about the Digital Authority Partners approach to local SEO!
---
What Is Local SEO?
SEO is the art and science of building your web presence to communicate clearly and authoritatively to the search engine algorithms that you are the business people are looking for. Taken to a local level, local SEO strategy takes into account geography – after all, most people that are searching for a dentist are looking for one in a specific locale.
This means that if a potential patient is a couple of blocks away from your offices and searches for a dentist, then your business should theoretically be at the top of the results page. That is assuming that you have good SEO strategies and practices in place – if you do not, then a competitor that is further away than you might get that new patient, despite you being a better fit.
Local SEO is subject to the same ongoing evolution and adaptation as any other form, with the search engines tweaking the way in which they measure and present information frequently. This means that you cannot simply 'set and forget' – your local SEO efforts should be ongoing and adapted to meet the newest market conditions.
How Can You Improve Your Local Search Engine Rankings?
Much as with non-locally focused search engine optimization, there is a range of different things that you can do to improve your ranking. You should, of course, ensure that your site is fast-loading and optimized for mobile and that it is user-friendly in terms of being easily navigated and having clear, accurate information about your business.
The key to local SEO, though, is the 'local' part. That means that you need to be showing up when people search for 'near me' and 'my location'. City, town, block, and street-specific searches are typically much rarer (although not unheard of) and so you need to make sure that the search engines know exactly where your business is.
This is what is known as the NAP information – your Name, Address, and Phone details. Make sure that wherever your business is listed (and it should be listed in a large number of places) that NAP information is accurate and consistent. That means if one listing has your address including a suite, office, or room number, then all of your listings should. This makes it so that the algorithms will identify you as one business, with no ambiguity or duplication which can affect your ranking.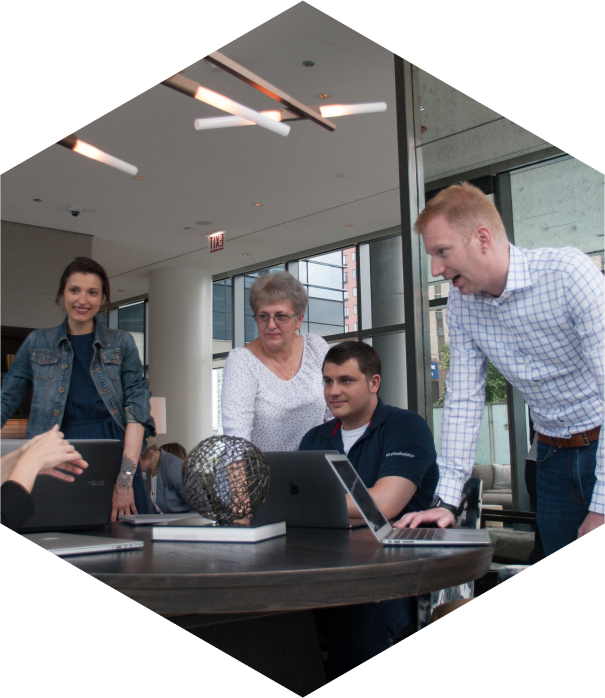 How Can We Help?

Fill out the short form below or call us at:



(888) 846-5382
Top directories that you should start with include Google My Business, Bing Places for Business, Yelp, and Yellow Pages. Any local business directories should be prioritized as well.
Why Should You Adopt Local SEO?
The advantages of locally optimizing your digital presence include:
     1. Citations
Get your business listed on as many business directories and, crucially, Google My Business. This gives you a broad array of high-value mentions across a number of different sites, all of which will feedback to your website through backlinks. You also get the advantage of having your name, address, opening hours, and core business functions prominently displayed.
     2. Targeted Visitors
Unlike a national retail site, there is little to no value in having your dental practice appear in non-local search results. If your practice is in a suburb of Las Vegas, it is super unlikely that someone in Colorado is the right visitor for you. They are simply never going to become customers, which is the whole point. Your SEO activity should always be geared towards the ultimate goal of signing up a new patient. This means you need to target your SEO locally to get not just visitors, but the right visitors.
     3. There When You Are Needed
On the subject of targeting the right visitors, local search gives you the opportunity to be found by searchers when they need you. Local searches are often geared towards a service needed now, today, or as soon as possible. So, if you have open spots or offer emergency appointments, then you can leverage this time factor for your benefit.
     4. Google Maps
So many people rely on Google Maps, particularly if they are new to a location (which may be the case for the people looking for a new dentist). Good SEO not only means that your business will rank highly on 'normal' results pages, but will also stand out as a feature on the Maps page. This is essential to attract those patients that may simply be browsing the local area through the Maps app.
     5. Reputation
The importance of managing your reputation cannot be overstated. While people might give a bakery or a florist with a couple of bad reviews the benefit of the doubt, they are much less likely to do so for a dental office. The good news here is that with locally optimized SEO you can do just that. You have the ability to showcase excellent reviews, you can place aggregated star ratings on your business profile and you have the opportunity to respond (appropriately) to negative reviews.
     6. Voice-Ready
More and more, search traffic originates from voice searches. Voice users typically lean more towards asking full, location-specific questions: meaning that if you have locally optimized your site then you are already on your way to being optimized for voice search.
Enlisting the Help of Experts
Digital Authority Partners are an award-winning local SEO agency and digital marketing consultancy. We have helped businesses across the US to improve their search engine ranking position, drive organic traffic and above all, increase sales and engagement – and we can help you too. To find out more about our local SEO for dentists, including design, implementation, and management, get in touch today.