Email communication between healthcare providers and patients differs from other business or sales emails. Investing in healthcare email marketing helps you create emails that effectively generate leads or convert recipients.
To design an excellent email marketing campaign, you need a good grasp of the following:
Email marketing analytics
Prioritizing informative emails
Improving patient experience
Supporting patients through wellness
Are you ready to create engaging emails for your clients?
Let's begin!
1. Create Healthcare Email Marketing Campaigns Using Analytics
The Email Statistics Report 2020-2025 reveals that email users could reach 4.6 billion in 2025. But while this estimate makes using emails seem sensible, jumping the gun with no supporting data could be a waste of resources.
Review your email analytics to understand your emails' performance thus far. Analytics tells you what emails recipients open, which ones engage them, and more. Using these data, you can design an email campaign that helps to accomplish your marketing goals.
Understand What Analytics Tells You
The email marketing analytics contains tons of information. It could be overwhelming if you're unfamiliar with them. Here's a quick look at what you'll find in your analytics.
Click-through-rate (CTR) shows the percentage of recipients who clicked the links you placed in your email. Because it paints the performance of every email you send, it's the first metric most email marketers track.
Conversion Rate is the percentage of recipients who clicked on a link in your email and completed a specific action. They either participated in a contest, purchased a product, or filled out a survey form. This metric helps in defining lead generation strategies.
Bounce Rate is the percentage of emails that did not reach your recipients' inboxes. Bounces can be due to an invalid or non-existent email address.
List Growth Rate is the rate at which your email contact list grows. A growing list means your reach is improving and your audience is expanding.
Return on Investment (ROI) is the total revenue divided by your total spending. It tells you how valuable (or not) your email marketing is.
Open Rate is the percentage of recipients who open your email. It measures your engagement over a period. A dipping open rate could mean some email elements are not working, and you need to revisit your design.
Unsubscribe Rate is the percentage of recipients that unsubscribe from your email list after opening an email. When your unsubscribe rate is high, there could be a problem with your email's frequency or the content's relevance. Review your campaign.
Track elements that are most relevant to your goals. This way, you can determine what's working and what's not. At the same time, you can adjust your campaign where needed.
2. Prioritize Informative Over Sales Emails
Remember that your recipients expect helpful and informative emails. They are online to learn about health issues, treatment options, medical breakthroughs, etc. Sending them sales emails at the onset can turn them off.
When designing your healthcare email marketing campaign, find a balance between informative and sales emails. Consider things from your audience's point of view. If you operate a pediatric clinic, send an email to expectant parents informing them of the importance of prenatal care. At the end of the email, invite them to an online workshop where they can learn more. Add a link that will lead them to your registration page.
3. Provide Ways to Enhance Patient Experience
Aside from providing information, use your healthcare email marketing campaign to help patients access better healthcare experiences.
Your patients are actively accessing online health information at their own pace. Guide them in making health decisions soundly and quickly, especially now when there are a lot of questionable medical or healthcare-related sites.
To create a better patient experience through email, try the following:
Add a link leading to your site where recipients can schedule an appointment.
Include your phone number so they can call you if they want to talk to a professional right away.
Provide your business address and map so they can easily find and visit your clinic.
Include a link to your social media pages, blogs, and website so they can access additional information.
4. Support Patients Through Their Wellness Journey
You can use healthcare email marketing to guide your patients through their wellness journey. Receiving emails at different stages of their care will emphasize your expertise. Recipients also perceive you as trustworthy and an authority in the industry.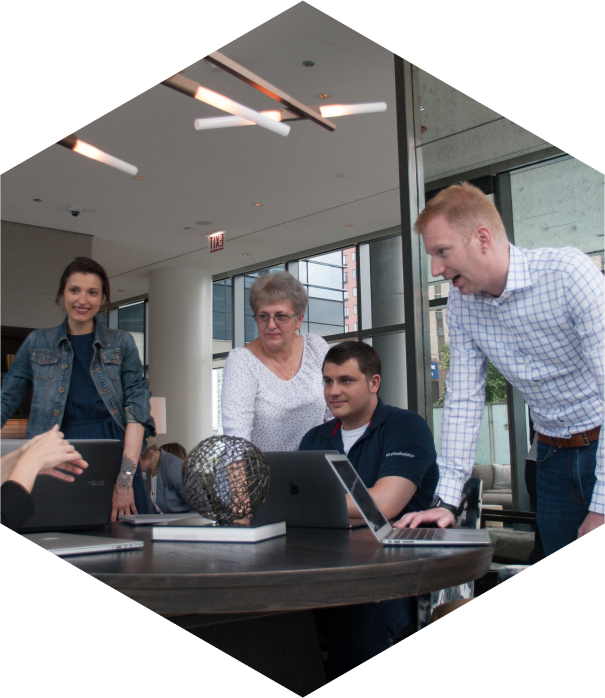 How Can We Help?

Fill out the short form below or call us at:



(888) 846-5382
Let's take a dialysis clinic as an example. The clinic would send a welcome email to a new patient. This email contains a link to their official website and social media pages. Clinic schedules, facilities and services available, and policies are also in the email.
The succeeding emails could be about the patient's treatment schedules, dos and don'ts while on treatment, and updates on kidney health.
Patients need a helping hand and a comforting shoulder during difficult times. Your email can be the support that they need as they journey to wellness. Be sensitive, and consider your patient's needs and feelings when crafting marketing emails.
5. HIPAA — Compliant Email Marketing Communication
Since you are in healthcare, you handle protected health information (PHI). This also means your emails should comply with the Healthcare Insurance Portability and Accountability Act (HIPAA). This Act protects patients' rights regarding how organizations use their health information.
HIPAA establishes a standard for protecting PHI. It sets guidelines for businesses or organizations to follow when dealing with PHI. Consider the following when creating healthcare email marketing campaigns:
Use a HIPAA-compliant email provider to send encrypted emails to your patients.
Ensure your patients provide permission using written authorization to receive marketing emails.
Give patients a means to opt-out of your mailing list by adding an unsubscribe link at the end of your email.
Summing Up
To design your healthcare email marketing campaigns, consider analytics, prioritize informative emails, and promote a better patient experience.
Support your patients through their wellness journey by sending them helpful and informative emails. More importantly, ensure your emails are HIPAA-compliant to promote patient trust in your brand.
Do you want to know how expert email marketing can help your business? Let's get started; contact us today.