Now that we're finally beginning to move into a post-COVID era, what will become of in-person events like tradeshows, conferences, and exhibits?
If you're one of those patiently waiting for the "Return of In-Person Conventions", it may feel shocking to hear that the in-person event climate may never recover from the last several years. This news often leaves business owners shocked, concerned, and confused. 
What does this mean for our tried and trusted in-person sales and networking events? 
The fact is, events and tradeshows are still some of the most effective strategies at your disposal. Even in this new way of the world, it's possible to take advantage of them, with a little bit of creativity. 
Trade shows present an excellent opportunity to exchange information and goods from one target prospect to another and among potential partners in the industry.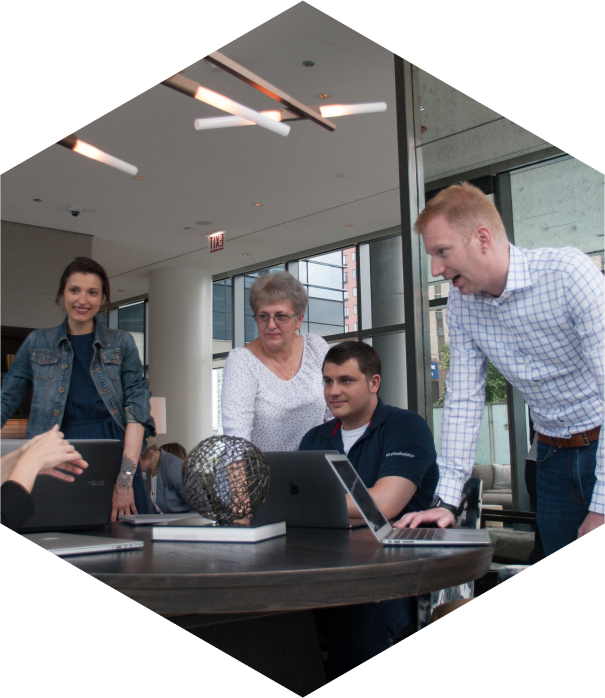 How Can We Help?

Fill out the short form below or call us at:



(888) 846-5382
The tradeshow in its renewed form (post-Covid) is projected to go virtual–  featuring tech-enabled participants and exhibitors using the latest applications for hologram conferencing and 3D videos. 
Wondering how you can prepare yourself for this massive shift? Here are 10 things you can do to get ready for the future of events and tradeshows, post-COVID:
1. Upgrade to smarter technology.
As you begin exploring the potential investment into smart technology and technical support, let your audience in on the journey with you. Tell them why and how you're planning to leverage upgrades in technology and experiential strategy so they can have even more powerful experiences with your business in the near future. 
Upgrading to smart devices helps you stay on top of the game by letting your staff, crew, officers, and clients use time and cost-efficient equipment to get tasks done with less physical contact. Using tools like voice recognition, tasks can be completed in half the time. 
Smart technology lets you control lights, cameras, TVs, monitors, and even things like curtains, all via your smartphone or tablet. Voice commands afford you the ease of instruction as you move through processes more swiftly. 
This is just the tip of the iceberg when it comes to the influx of smart technology for use in events and tradeshows. 
2. Run contests on social media.
Build your online lead generation database. You can gather leads well ahead of the time of your next event or tradeshow using social media. Try leveraging social media contests to begin generating these leads, and be sure to collect information from that that will serve to support your event preparation process. 
What do you need to know to make this an impactful, effective event for your business? Now is the time to gather the data you need to make effective decisions, using social media. 
You can even encourage your followers to share and invite more of their people to your social channels, allowing you to further grow your reach in preparation for sending out event invitations.
This lead database will serve as your live audience during your virtual trade show. 
3. Interview experts ahead of time and prepare the videos.
To simplify your virtual trade show experience, it might be helpful to collect high-quality recordings of all of your interviews and speakers ahead of time. 
That way, all you have to do is prepare your recordings to go live at the right times on the day of the event. This cuts out a lot of the planning, coordination, and chaos that can make live events a major headache for hosts. 
Get all of your event content ready to go, as much as possible, before the day of your trade show so you can focus on monitoring the flow of the programming and engaging with your live attendees.
Need ideas on content for your next event or trade show? Consider enlisting the help of the experts at a reputable Las Vegas Content Marketing Agency.
4. Mention the products and services you'll be featuring in the tradeshow.
As you prepare your promotional materials for the event, be sure to include enticing sneak peeks and teasers of the actual products and/or services you'll be featuring during the show. Be sure to leave them wanting more! 
Don't forget to also include their free admission ticket, perhaps with the addition of an incentive for inviting more people to the event. You'll also want to make sure that all registrants have been given access to your Microsoft Teams or Zoom (or whichever hosting platform you choose), well in advance so they know exactly where to go to join once it's time. 
5. Form strategic partnerships.
Team up with media outlets like news channels, TV shows, podcasts, and prominent influencers. They can help you spread the word about your upcoming event while providing additional credibility and authority to it. 
You can even use these outlets to offer fun contests with freebies that include free tickets to your virtual trade show. Maximizing your channels will help get the word out about your event, allowing you to reach more of your target market.
6. Prepare the post-tradeshow marketing campaign ahead of time.
This helps you create a calendar of seamless marketing activities designed to qualify and convert your attendees immediately after the show ends. 
Setting this up ahead of time is great because it means you don't have to worry about running around to gather all of your materials at the last minute– which is especially challenging if you have an entire team to coordinate.  
If you do have a team, make sure to host several trade show planning meetings well ahead of time. Define a set team structure for the event, itself, to clarify decision flows and help eliminate bottlenecks. 
7. Make it easy for people to pay you.
Try creating an infographic or other piece of content outlining exactly how your clients and customers can pay you. Don't overcomplicate this process! Make it as easy as possible for your audience to go from ready to purchase. 
Planning this out (and testing the process) way in advance of your advance is an excellent idea. You don't want to be scrambling around at this phase of your buyer's journey. Saying yes to you should be as easy as possible.  
8. Research AI technology.
Take some time to research current AI technology that can integrate with your event platform, website, or social media channels. Instead of running from this shift, lean into it and see if you can't find support in your marketing efforts from new tools and technology. 
For instance, tools like chatbots help you respond to the bulk of inquiries before, during, and after your events– saving you time, energy, and money. Be sure to set automated tools like these up way in advance, though, and test them! 
Once everything is all set up, you may just find that you've developed a set of automated marketing and sales machines that do most of your work for you. 
If you want to dip your toe in the water of AI technology, try starting out with Facebook's auto-response tool on your Facebook Business Page. See if you can define a set of automated questions and responses that help you handle basic tasks like providing prospects with more information, sending a link to a promotion, or sharing a free pass to your event! 
9. Boost your efforts using paid advertising.
Try advertising your upcoming event on Facebook, Tiktok, and Instagram. These are three of the most popular social media platforms right now. This means that advertising on them allows you to get your event in front of hundreds of thousands of people in your target market, with the touch of a button. 
You can also try boosting your videos on YouTube for an added influx of traffic. 
With paid media, it's incredibly important to have all of your elements and the flow of your users well-defined and tested beforehand. You want to think about who exactly you're targeting, how you'll target them (which targeting parameters will you use), the look and feel of the ad, and what happens when someone clicks on the ad. 
Remember, we want to make saying yes to you as seamless as possible, so keep that in mind when mapping all of this out. Then, determine your spending budget, the numbers you're hoping to get with that budget, and how you plan to track those two things.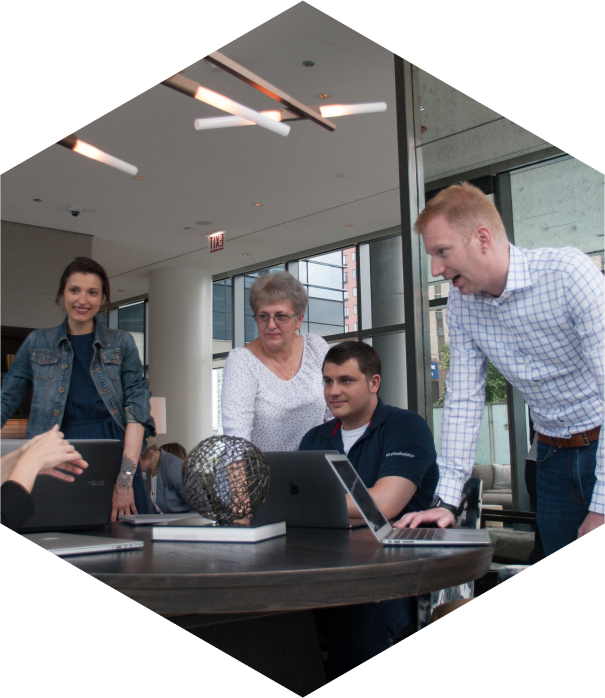 How Can We Help?

Fill out the short form below or call us at:



(888) 846-5382
A successful ad campaign can yield impressive results for businesses of all sizes and experience levels, so this is not a step I would skip. 
10. Stay on top of the shift
.
We all know that the business landscape is changing more and more dramatically with each passing year. The best thing you can do for your business is to stay on top of these changes. A lot of people tend to hide from it or try to avoid it– and with good reason! It's scary and it's different. Adjustment can be challenging. 
Yet, adopting an attitude where you embrace these changes and look for ways they positively impact your business is key to succeeding as we continue to rocket into the future. So, do your research. Ask questions. Try new technology out and stay ahead of the competition with every passing year. 
These are just a few tips you can use to make your next virtual tradeshow or event even more spectacular than the in-person version. Here's hoping it serves you in this new post-COVID world.