If your business is to be successful in an ever-changing digital landscape, you need to have a comprehensive marketing strategy that makes you stand out from the rest. With the average consumer seeing more than 10,000 advertisements every day, your marketing strategy should help your company break through the noise and reach your target audience.
Most marketing strategies involve branding, public relations, lead generation, and conversion rate optimization. While these are all essential aspects of marketing that should be carried out regularly to increase awareness, you might not have the budget or means to conduct your business marketing yourself or hire sufficient full-time staff. Enter the fractional marketing team.
---
Wondering what a Fractional CMO can do for your business? Watch this video below.
---
What Is Fractional Marketing?
Fractional marketing teams are groups of marketers that work on a part-time or contract basis to assist businesses with their online presence. A fractional marketing team can help you build your brand awareness, increase your lead generation efforts, improve conversion rates for existing customers, and much more. This process works by bringing together professionals in different areas of marketing for one company that will work on your marketing campaign part-time.
Why Do Companies Need Fractional Marketing Teams?
Did you know that the average entry-level marketing team member will cost around $52,813 a year? If you have four team members, that's already more than $200,000 spent each year to maintain a team that is not full of experts. So although full-time marketing teams can be beneficial, they also come with a hefty price tag. More businesses are turning to fractional marketing companies because they get the benefits of a full-time, expert team without having to pay for one.
With qualified experts working on your strategy, you will have plenty of time to focus on other aspects of your business while receiving expert advice from industry professionals.
How Can I Find The Right Fractional Marketing Team Members?
If you're ready to hire a fractional marketing team, start by researching the top fractional marketing companies and create a list of the ones you're most interested in hiring. From there, follow the tips that follow to find the best team members for your organization.
     1. Interview To Understand Their Processes
The first step towards finding the right marketing team for your company is to gather all the information you can about the process they follow. Meet with marketing team members so you can learn how their processes work.  This way, you know what to expect when working together. You might find that their strategy is entirely different from other companies or not what you're hoping for with a fractional marketing team, which is why it's important to chat with each potential company.
     2. Ask For Track Record Of ROI
The best way to know how effective a company's strategy can be for your company is to ask for past results. For instance, if you're looking at a marketing agency that specializes in SEO and they claim their methods have led to higher rankings and conversions for their clients, ask them for proof. Request references from previous clients so you can speak with them about their specific experience with the marketing agency so you can better determine if it's a good fit for your business.
     3. Ensure They Have Leadership Skills
A fractional marketing team is only as good as its leader, so seek out a company with solid leadership skills. A key component of successful teams is strong communication, and the best companies know how to effectively use technology platforms for this purpose. The ability to communicate well amongst each other and ensure everyone on the team is in sync will make or break the campaign.
     4. Ask About Their Pricing Structure
Each marketing agency has a different pricing structure. Some may charge by the hour, while others will want flat fees for their services on a specific project. Make sure you understand how much it will cost to work with the company and what you can expect to get for this price range. You don't want to choose the cheapest team. However, you want to make sure it's reasonably within the range of other companies so you can compare their strategies and approaches.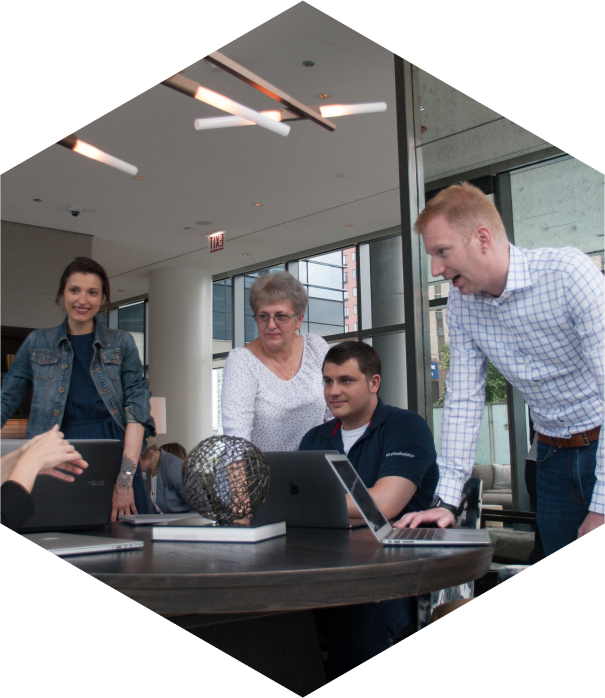 How Can We Help?

Fill out the short form below or call us at:



(888) 846-5382
     5. Hire For Cultural Fit
Finally, the most important thing you should consider is whether this team will have a good cultural fit with your business. The success of every fractional marketing campaign comes down to the culture between client and agency, so it's crucial that both sides are on the same page about their goals. For example, if your team consists of many introverts, you'll need an agency that works well with individuals who like to work behind the scenes.
Is A Fractional Marketing Team Expensive?
As you can see, hiring a fractional marketing team isn't necessarily expensive. However, if you're paying for marketing services but not receiving the advice of experts, you're essentially just wasting money. For example, if your full-time account manager doesn't have access to social media analytics because they only focus on SEO, then it's unlikely that they will create an effective strategy for your business.
Hiring a fractional marketing company is a perfect solution for this issue because it allows you to receive expert advice and work on all the different areas of online marketing without paying the price of full-time workers. Although hiring experts can be costly, you will benefit from their knowledge and skillsets while saving money on day-to-day operations.
Long story short, hiring a fractional marketing team isn't simply the ideal option for small businesses that can't afford full-time employees; it's also beneficial to larger organizations because you receive professional advice without wasting time and effort. With teamwork like this, your company is sure to see success.
Conclusion
Fractional marketing teams are the key to success for busy business owners everywhere. Whether you're looking for a team of experts who are available on an hourly basis, or one with a flat-fee schedule, finding the right one is as easy as pie with Digital Authority Partners. Our team of experts can handle the many aspects of your online marketing strategy, so you never need to worry about who's doing what.