With the ever-growing skill set needed to become a master marketer, people seeking freedom to work for themselves, and the ever-rising cost of full-time in-house employees, fractional marketing is becoming more popular by the day. Many businesses are seeing tremendous results by adopting a method that relies on working with one or a selection of specialist experts to conduct their marketing efforts for them. Traditionally, the process would be for a company to hire a fractional CMO to oversee an in-house marketing team. However, as the industry has developed it has become a feasible option to create an entire fractional marketing team.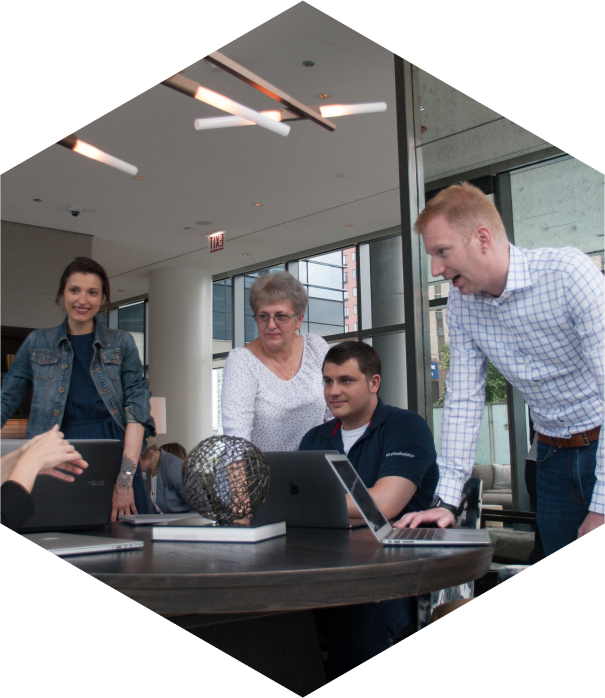 How Can We Help?

Fill out the short form below or call us at:



(888) 846-5382
So, let's discuss the marketing positions that your business could fill with fractional personnel and discover how it could likely transform your business for the better.
---
Wondering what a Fractional CMO can do for your business? Watch this video below.
---
Fractional CMO
Let's start at the top. While you may be reluctant to discuss appointing an external person to a crucial C-Level position – we promise you'll be surprised by how seamless the transition can be. Hiring a fractional CMO is flexible, effective, and proven to drive results. You can work with them in numerous ways, such as short-term contracts, full-time, or part-time. When hiring an in-house CMO, you would not get this flexibility, meaning you can drastically reduce the cost of employing a CMO. Yes, going down the fractional route will likely cost you more per hour, but you'll find you don't need a full-time in-house CMO. Not only will you save on salary, but you also won't need to provide employee benefits such as paid leave and healthcare. 
Now let's talk about the work. Almost all fractional CMOs come from a background of being successful and well-renowned in-house CMOs. Over the years, they've built a mammoth skill set, a wealth of connections, and an unbelievable amount of industry knowledge – they're ready to hit the ground running. While they may not be part of your day-to-day operations, that also brings its benefits. From analyzing existing strategy to formulating their own, implementing it, and managing other stakeholders – they won't be scared to ruffle feathers and will do everything to get results. Their business relies on your business being successful, and they'll use all their experience to make that happen.
Fractional Chief Digital Officer
Much of the marketing mix is now digital, with each platform or channel requiring a specific set of skills for businesses to reap the most reward. The role of a chief digital officer would be to work alongside a CMO, empowering them to make the most of the digital channels available to them. In fact, a CDO doesn't really need to know the ins and outs of the business they work for – their value lies in the knowledge of the systems they work with. 
As with a CMO, often, there isn't enough C-Level work for a CDO to complete in a full-time capacity. Frequently, companies employ these high-level employees on a large salary and rewarding benefits package. However, they spend most of their time doing the work of someone in a less senior position. Opting to go fractional saves on these hefty overheads.
Fractional Marketing Team
With the growth of remote working and freelancing, appointing a fractional marketing team makes so much sense. Let's compare an in-house team vs. a fractional marketing team.
In-house Marketing Team
Chief Marketing Officer

Marketing Director

Marketing Manager

Marketing Executive

Marketing Assistant
Outsourced Marketing Team
Fractional CMO

Fractional Marketing Manager

Fractional Marketing Coordinator

Outsourced Marketing Executives

Content Marketing Agency/Specialist

SEO Agency/Specialist

PPC Agency/Specialist

(Insert Any Marketing Title You Can Think Of)
This list could go on forever, but it proves the point that with a fractional marketing team, businesses can be incredibly flexible. In-house marketing teams can be spread incredibly thin. They have little time to master specific areas of marketing, as they're tasked with performing tasks across the entire marketing mix. They are vastly skilled people but are a jack of all trades and master of none. 
The needs of your businesses and marketing department change rapidly. With an outsourced marketing team, you can call upon an expert in the field to produce work rapidly and without the cost of paying them a full-time salary. For example, SEO often gets neglected by an in-house team. They don't have the time to optimize existing content, create new content, and conduct frequent audits. But, that's not their fault – it's a full-time job within itself.
Outsourced and fractional positions give your business the ability to call upon specialist skillsets when you need them. For example, a PPC agency may require a rolling monthly contract, but a PR specialist could be needed three times a year at most. Either way, you'll save time as well as money, and your marketing will improve.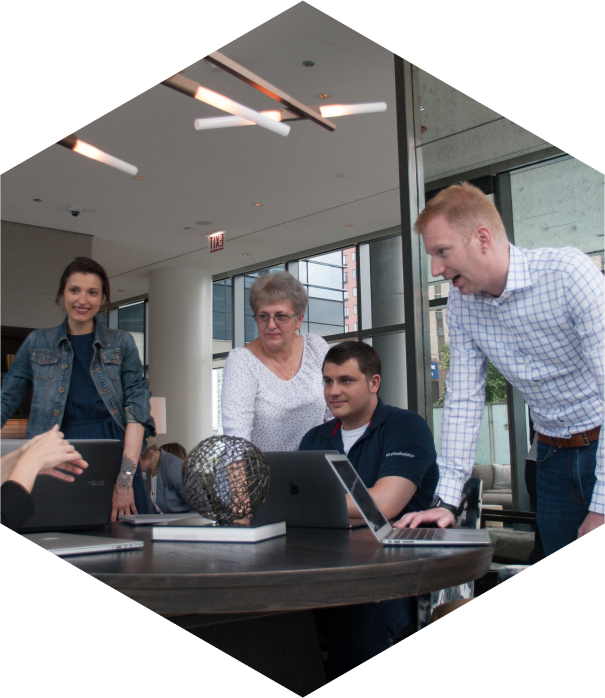 How Can We Help?

Fill out the short form below or call us at:



(888) 846-5382
In Summary
The question is, should you outsource your digital marketing? Overall, converting your marketing department to a fractional team has many benefits. Yes, the transition will be unfamiliar, and you'll need to find the right fractional CMO to head up your efforts, but it will be beneficial to your business. 
Take a look at your existing marketing analytics, find out where you need to improve and go from there. You may find that the best option for your business is to outsource certain parts of your marketing team and keep others in-house. It's important to find the right balance for your business.