Fans of Apple gadgets understand quality and convenience, and they expect the same from the app that allows them to track all health-related details. The Apple Health app appropriately is a powerful option for diet, fitness, and more. It helps people with health conditions like diabetes track their blood glucose, those who struggle with cardiovascular health track blood pressure, and even integrates fully with smartwatches, digital scales, and more. The result is a large amount of detail analyzed and displayed effectively at your fingertips.
Apple Health has been around since 2014, and it keeps getting better. In the overall industry of healthcare app development, this mimics the popular trend of health-related apps and gadgets. Users expect more than ever from these user-friendly programs, and they get it.
What Does Apple Health Track for You?
Almost anything you can think of in the health and wellness realm is trackable with this convenient app. You can customize the options for your own needs to make the home screen simpler, or you can use all the features and have a robust and comprehensive program. However, it is essential to note that this app does track manually. Instead, it gathers information from the connected devices that track things for you. 
If you want to track your food intake and nutrition, you will have to input it into a connected app. Then, Apple Health drags that information from there into here to get everything in the same place.
For example, Apple Health tracks steps and walking distance by automatically grabbing information from your digital pedometer or phone program. You can also track how many flights of stairs you climbed, how far you ran, and the time spent doing these activities. These all work due to an accelerator motion sensor inside your phone or pedometer. In addition, wearable gadgets like Withings Move ECG, Garmin Venu, and Amazfit GTS work with this app.
Other capabilities include accessing smartwatch information to gather and analyze data about your heart rate as it changes throughout the day, your sleep patterns, and more. The Garmin Connect or Fenix 6 are popular devices that help you track sleep hours, and you may use apps like Sleep Cycle or Sleep++. It is easy to set things up in the Summary tab of the Apple Health app.
The app can securely store your medical history, lab results, and prescribed treatments directly from your doctor's office too. You will need to talk with your physician or healthcare center directly to do this. They may have information about organizing this access and providing sufficient security on the website. However, you should also be aware of privacy laws about sensitive medical information when you decide to allow remote access.
What Devices Connect to the Apple Health App?
It makes sense that most Apple devices connect with the app from the same company. These include the trendy Apple Watch, iPhone, and iPod Touch. However, this powerful app also welcomes data from other gadgets that provide a host of specific services. These include a full line of Withings scales, blood pressure monitors, thermometers, and more, the Beddit sleep monitor, a UV sensor from La Roche-Posay, and a posture trainer from Upright Go.
Connecting your Apple watch to this app is one of the simplest ways of having complete access to your data. It goes both ways. You can look at your app and see your heart rate, how far you walked, and other information, or you can access the same thing on the watch. 
If you have both a watch and an iPhone, make sure you set up where the information is coming from for step counts and other automatically collected data. Then, all you need to do is tap on Devices in the Apple Health app and choose the one you prefer. This preference gives you a high degree of customization to collect and view the lifestyle and medical information you want at your fingertips. 
Before purchasing any gadgets, search to find out if they are compatible with this health app. That way, you can have all your trackable data easily accessible in one place. It is important to note that the popular Fitbit gadgets do not work with the Apple Health app.
What Other Apps Sync With Apple Health?
The same advice goes for the apps you download from the Apple store. Inside the app is a comprehensive list of choice support options. Navigate to the Summary for more information. Some of the most popular options include My Fitness Pal, Google Fit, Weight Watchers, Sleep Cycle, Water Minder, iFertracker, Strava, Lifesum, and more.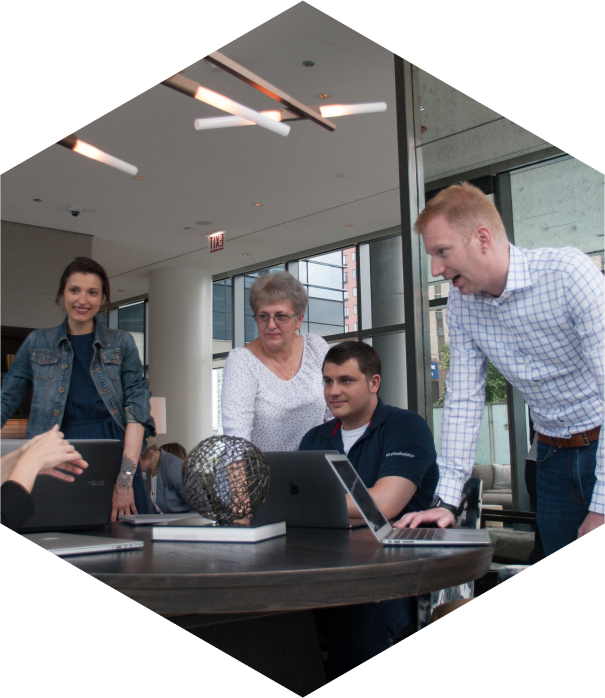 How Can We Help?

Fill out the short form below or call us at:



(888) 846-5382
Connecting one to the other is quite simple. If you already have Apple Health and the other app on your phone, you will probably get a screen prompt asking if you want to connect the two. You have to give permission, and everything will happen automatically. If this does not pop up for you, tap into the app's settings and follow the on-screen directions for a quick connection. You will have to allow data access and mark that you understand the privacy rules to continue. 
Apple Health can change the way you manage your health and wellness. However, it also has a unique sharing capability that allows you to exchange information with your doctor or another healthcare provider immediately. This exchange of information may represent a significant change in how patients and physicians work together for optimum outcomes.