Email marketing is a powerful way to reach out to customers and prospects. It can be used to build relationships, increase loyalty, and drive sales. In fact, roughly 80% of marketers have reported an increase in email engagement over the past 12 months.
However, if email messages are not well written, they may end up in the recipient's spam folder, where the recipients will never see them. This means that all of your time and effort spent crafting the perfect email will be for nothing. You can take action to avoid having your emails end up in spam. Here is a simple 5-step guide to ensure your healthcare email marketing emails don't go to waste! Let's begin!
Is Email Still Relevant?
Before we dive into how to avoid spam filters, it's reasonable to ask if email is still relevant. After all, there are so many other marketing channels available, such as social media and paid advertising. Isn't email old-fashioned?
The answer is no! Email is still relevant and is actually one of the most effective marketing channels available. In fact, more than 4.2 billion people use email each year, with this number only expected to rise. The number of emails sent daily continues to increase. So you have a  huge potential audience that you can reach with your emails.
Why Are Spam Filters Important?
Spam filters are critical because they help to protect people from unwanted emails. They work by scanning the content of an email and searching for certain keywords or phrases that are typically associated with spam. If the email is found to contain these keywords, it will be sent to the recipient's spam folder.
While there are other types of email filters, such as those that block emails based on the sender's IP address, spam filters are the most common and are typically the most effective.
How To Avoid Spam Filters?
You definitely do not want your marketing email to go to a recipient's spam folder, never to be seen. To prevent this, take a look at five of the most effective tips to ensure your email stays in the in-box and gets read:
     1. Email Only People Who Opt In
One of the primary ways to get your email read and avoid spam filters is to email only those  people who have opted in to receive your emails. Opting in means that they have specifically requested to receive emails from you.
But how do you get them to do this? One way is to offer something valuable in exchange for their opt-in, such as a discount or exclusive content. You can also make it easy for people to opt-in by including a link to your sign-up form in your email signature.
Remember to always include an unsubscribe link in your emails so that people can opt-out if they no longer want to receive your emails.
     2. Use Appropriate Language
When writing your emails, use language that is appropriate for your audience. Avoid jargon and use clear and easy-to-understand language.
It's also important to avoid using ALL CAPS in your email, as this is often seen as shouting and can be interpreted by the recipient as aggressive. Instead, use sentence case, which is the standard way of writing. Sentence case means that most words are lower case.
In addition, avoid using exclamation points, because these are often associated with spam emails. Remember that your email should still sound like your brand, so don't go overboard with your language choices. Think about the overall tone of your email and make sure your audience will appreciate it.
     3. Ask Subscribers To Add Your Address to Their Contacts
One of the best ways to avoid spam filters is to ask your subscribers to add your email address to their contacts. This tells the spam filter that your email is not spam and that it should be allowed through to a person's in-box.
You can make this request by including a simple request in your email, such as "Please add my email address to your contacts list." You can also include instructions on how to do this, such as "To add my email address to your contacts, simply click here."
     4. Avoid Misleading Subject Lines
A misleading subject line is when the subject line of your email does not match the content of the email itself.
For example, let's say your email is about a new product that you're launching, but your subject line says, "You won't believe what happened to me today!" This is considered to be misleading. Not only will people be confused about what your email is actually about, but it will also trigger spam filters. To avoid this, make sure that your subject line is clear and concise. It should accurately reflect the content of your email so that people know what to expect.
     5. Offer Valuable Content
Last but not least, offer valuable content in your emails. Write emails that are interesting and informative and that provide something of value to your readers.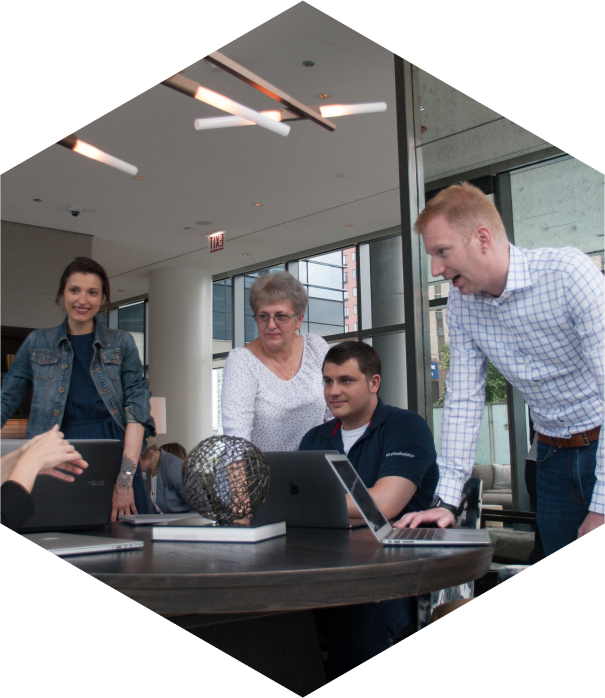 How Can We Help?

Fill out the short form below or call us at:



(888) 846-5382
If you're constantly sending emails that are nothing more than sales pitches, people will start to mark your emails as spam. Instead, focus on writing emails that are genuinely useful and interesting. This will not only avoid spam filters, but it will also keep people engaged with your email list.
For example, you could include tips, advice, or interesting facts in your emails. You could also offer exclusive discounts or coupons that people can use. Whatever you choose to include, make sure it is something that your readers want or will appreciate.
Summing Up
When it comes to email marketing, avoid spam filters by only emailing people who opt-in, use appropriate language, ask your subscribers to add your address to their contacts, avoid misleading subject lines, and offer valuable content. These simple tips can help your emails go to your recipients' inboxes, where they can actually do some good.
At Digital Authority Partners, we specialize in helping healthcare organizations create and implement effective marketing strategies. Contact us today to learn more about how we can help you!