Venturing into your own business gives you the freedom to do the work you're passionate about while safeguarding your health.
Starting a new business is the best decision you can make in your life. Going online will enable you to reach your target market and propel sales for your new business.
When you venture into eCommerce, you can create a name for yourself, establish a brand, and connect with the world. The potential achievements are infinite when you choose the path of career independence.
You might want to consult an eCommerce SEO agency for help creating a website that gets you noticed by the right people online.
---
Want to learn more about the Digital Authority Partners approach to SEO? Watch this video!
---
In the meantime, let's have a quick look at some of the things you'll need to get your eCommerce business up and running:
Ecommerce Platform
You need a website that can accept payments—an eCommerce website. Sites like these allow you to collect payments via credit card, bank transfer, and other digital money transfers. They also give you the ability to receive online inquiries and immediately convert them into actual sales with just a few clicks from your website. 
An eCommerce platform can also serve as your customer management center, where you can build leads, follow up, and convert sales. It is your 24/7 online store that can keep on accommodating customers around the world. 
Nowadays, as the Covid-19 virus still lingers, it is best to invest in an eCommerce website so that you can centralize your operations and marketing campaigns. You can earn money without much travel. All you need are reliable resources, a stable internet connection, and a few people to help you set up your online business. 
You can contact an eCommerce SEO agency to help you design a digital marketing campaign so that you can jump-start your online sales. 
Payment Gateway
There are many options available for reputable payment gateway companies. Choose the one that fits your business needs and transaction processes. Consider factors such as experience in handling your business niche, the technology used, and availability of technical support. 
You need a reliable payment app that does the job and accommodates your requests for technical support swiftly. Many things can happen, such as fraud or identity theft, so research whether their safety and security technology are on par. 
Product Listings
Prepare the items that you plan to sell online. You can hire a professional photographer to take clean shots of the items for posting on your website. 
Photos are an essential part of marketing. Your images must be clear, abide by design principles, and reflect your brand's style.
The more experienced the photographer is in your specific business field, the better. If you are in food-related industries, you'll need a special photography technique to present your products competitively in the market. 
For example, the shot should be in a low aperture so that the subject will have a highlighted focus, while the background is slightly blurry. This effect highlights food subjects so the human eye can see the fine details and appreciate their sumptuous look. 
On the other hand, clothing requires a different technique. You can have a mannequin to start with or a model to showcase the different looks. Strive to achieve an S-pattern on the model's pose and style them in a way that will highlight the garment. 
The S-pattern refers to the pose; it doesn't matter what the size of your model is, as each garment should be available in different sizes. What's important is the arm and leg placement of the model, along with the hips and neck, forming an S- pattern through the camera lens. 
Now it's time to prepare your list of products and arrange them on your pages. It's a good idea to promote featured products first and then each regular item. If you have a lot of items, you can ask for the help of an SEO agency to prepare and optimize these pages for you. 
It's also important to organize your products in a structured way. Add a location and a category or keyword in your product URL, title, and description so that search engines can crawl the information faster and recommend it to your target market.
You'll also need to prepare several additional elements for your eCommerce business launch, like your website's meta tags, integrating your social media pages, and adding a digital payment gateway for your social media accounts. You should also consider implementing link-building and content marketing campaigns.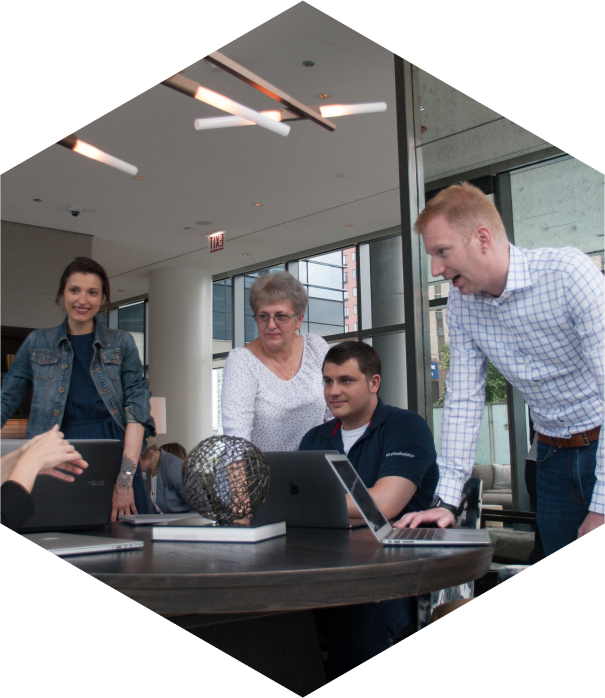 How Can We Help?

Fill out the short form below or call us at:



(888) 846-5382
If you want to monitor your eCommerce shop's performance over time, you can track your SEO progress using Google Analytics. You can see which keywords rank best. Also, you can trace which channels work to convert leads into actual sales. To renew your keyword list, go to Google Keyword Planner and Google Trends to analyze which keywords will yield the most profitable results for you. 
Don't forget to remind your website developer to fix 404 broken links and increase the download speed of your website's main page and product listing pages. That way, you can retain the attention of your users.
Final Words 
To help you with the technical tasks, consult a reliable eCommerce SEO expert– especially one with back-end SEO knowledge. Your web developer will also be able to help you as you start accepting digital payments.