Hospitals can drive more traffic and support organic online marketing strategies with high-impact pay-per-click ads.
This post shares the top five PPC hospital tactics that can supercharge your return on investment (ROI) while reducing ad costs:
Focus on the quality score to improve ad rank
Maximize ad tools to save money
Audit PPC strategies regularly to optimize them
Know user intent to match ads with searches
Optimize landing pages to enhance click-through rates (CTRs) and conversions
To learn more about each PPC strategy below, let's go!
5 Hospital PPC Tips To Grow ROI Fast
Healthcare facilities are going big on digital advertising, including online paid ads. This year, they are likely to spend nearly $16 billion. By 2024, it could hit $20 billion.
How do you compete without drying up the coffers? Try these medical PPC strategies for a higher ROI:
     1. Focus On Quality Score To Improve Ad Rank
Google Ads uses ad rank in two ways: to determine whether your ad deserves to be published and to identify where to place it.
As with medical SEO, the ranking algorithm depends on many factors. The most significant is the quality score, a numerical value based on three variables:
Click-through rate (CTR). The percentage of times searchers clicked on your ad after it appeared on the search results.
Landing page experience. How relevant and useful is your post-click landing page?
Ad relevance. Is your ad copy related to the keywords you're targeting?
The best quality score is between 8 and 10, but to even display the number, you should reach the minimum threshold for each factor above. Here are some ideas to achieve it:
Match the ads with the keywords. When dealing with various keywords, break them down into ad groups or campaigns.
Ensure all ad elements are relevant to each other. The headline, URL, and image should align with the same keywords and user intent.
Perform A/B tests. One of the most effective PPC marketing techniques is split testing. Try different ad copy and images to see which ones resonate with your target audience.
     2. Maximize Ad Tools To Save Money
You don't have to spend much money on third-party PPC management platforms. Those provided by advertisers are often enough, and they're always improving.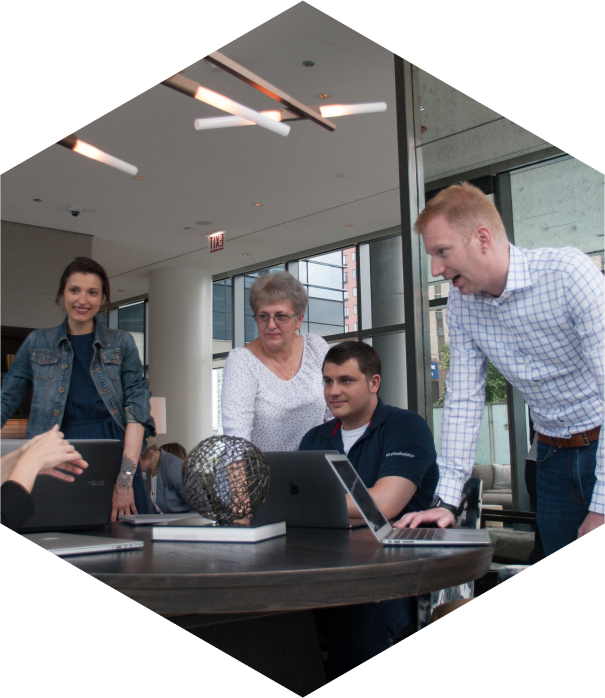 How Can We Help?

Fill out the short form below or call us at:



(888) 846-5382
Here are some features worth trying:
Ad extensions. These are add-ons that appear with your ad and give searchers more information. Google offers several types, such as callouts, site links, structured snippets, and call buttons. The search engine will turn these into assets, so you can already run them more seamlessly with the rest of your ad campaigns.
Auto targeting. The tool automatically creates new ad groups based on website visitors' behavior. For example, it will show one set of ads to those who looked at the pricing page but didn't convert. The idea is to give people what they need when they are more likely to buy.
Responsive search ads (RSAs). Google makes it easier for advertisers to create responsive text ads that can change based on user behavior and fit any screen size. The search engine will test different combinations and learn which ones work best over time.
     3. Audit PPC Strategies Regularly To Optimize Them
How do you know if your PPC ads are working? Review them regularly and compare performance metrics with the goals. To make it easier, here's a short checklist:
Are you targeting the right keywords?
Are they relevant to what searchers are looking for?
Do the ad campaigns align with business objectives?
What is your quality score, and how can you improve it?
What is your CTR, and how does it compare with the industry average?
What is your conversion rate, and what are the main pain points?
Are you using ad extensions? If not, why not?
During the audit, consider looking into the following metrics:
Cost per click (CPC) is the amount you spend each time someone clicks on your ad.
Conversion rate is the percentage of people who took the desired action after clicking on your ad.
Cost per acquisition (CPA) measures how much it costs to convert a lead into a paying customer.
Lifetime value (LV) refers to the average revenue you generate from a customer throughout their relationship with your business.
     4. Know User Intent To Match Ads With Searches
Crafting the best PPC ads involves deeply understanding your audience's behavior on search engines. Also known as search intent, user intent is what people want to do when they search for something online.
It has four categories:
Informational. Searchers look for information about a topic, such as "What is the best way to treat a cold?"
Navigational. They want to find a specific website, such as "Twitter login."
Transactional. The goal is to buy something like "order coffee online."
Commercial. People research a product or service before purchasing, such as "smartphones under $300."
Ad campaigns must align with these intents to generate the highest ROI. Here's an example.
Suppose you're selling an e-course on social media marketing. Your ad may look something like this:
"Learn social media marketing in this e-course" (informational)
"Access the social media marketing e-course here" (navigational)
"Buy the social media marketing e-course now" (transactional)
When creating ads, think about what searchers want to do. Then, match the ad copy with these needs.
     5. Optimize Landing Pages to Enhance CTRs and Conversions
Landing pages are what people see after clicking on your ads. Sometimes you can have a high CTR but a poor conversion rate because the page doesn't engage, persuade, or convince visitors to take action.
Optimize your landing pages by ensuring they meet these standards:
Highly relevant to what users searched. The keyword must appear in the headline, copy, and images.
Optimized for conversions. Include a call-to-action (CTA), testimonials, and social proof.
Mobile-friendly. The pages should load quickly (preferably less than three seconds) and be easy to navigate on any device.
Loaded with relevant images. Use high-quality visuals that are related to the offer.
You can create a separate landing page for each ad or use dynamic URLs to personalize the experience. For instance, if you're selling different types of products, you can have a URL like www.example.com/product-category/?ad_name=Product_A. The parameters will change depending on which ad the user clicks.
Summing Up
PPC hospital ads drive traffic, generate leads, and, most of all, help yield the highest ROI for your campaigns.
If you're not doing the strategies above, hire a digital marketing company that can manage your campaigns, track conversions, and help you hit your targets.
Call Digital Authority Partners (DAP) today and get a free consultation from our PPC specialists.