The ever-evolving world that we live in means new trends in hotel marketing continue to emerge, and hotel owners, managers, and marketers who refuse or are slow to react will be left behind. Over the past two years, hospitality businesses have had to cope with severe challenges and numerous changes. The new health and safety regulations, restricted travel, and rising costs have been difficult for the hotel industry.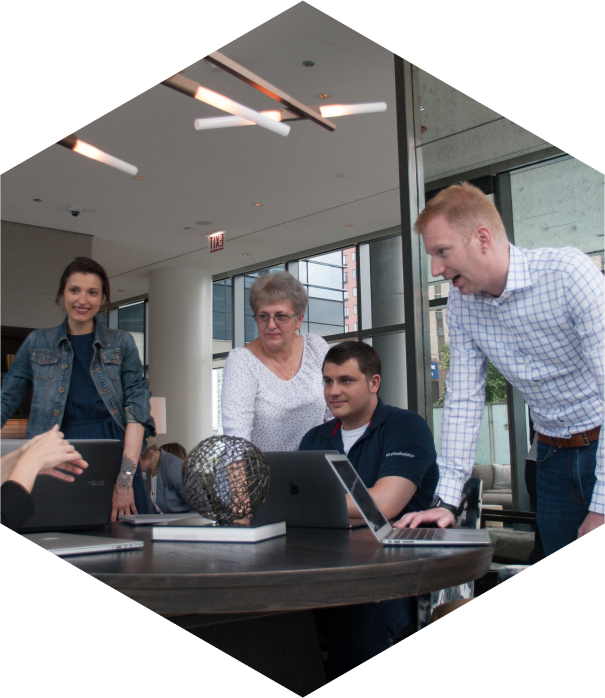 How Can We Help?

Fill out the short form below or call us at:



(888) 846-5382
This article will dive into hotel digital marketing strategies and how you can leverage the latest trends to revitalize your business. You can stay ahead of the game by looking for ways to diversify and progress, and you'll find yourself surviving when many of your competitors have failed.
---
Want to learn more about the Digital Authority Partners approach to Digital Marketing? Watch this video!
---
1. Safety is the New Selling Point
What once wouldn't have been given a second thought by guests is now one of their top priorities. One impact COVID-19 continues to have is that many potential visitors to your establishment will be looking for hotels that can guarantee strict safety protocols. Publicizing the measures you've put in place to keep visitors protected will attract guests. Let guests know that you care about their safety by promoting the steps you have taken, like…
Increased cleaning of communal areas 

Require that your employees be vaccinated 

Frequently testing staff for COVID

Provide hand sanitizer as part of a welcome pack 
2. Video is the Way to Grab Attention
The rise of TikTok and Instagram Reels shows the societal shift to consuming short and punchy video content. This trend presents an incredible opportunity for hotels to increase their social media audience and engagement on their own and booking websites. 
Beautifully captured videos accompanied by the correct choice of music gives prospective guests a clear expectation of what they can expect from their visit. Whether you're opting for a virtual tour or giving glimpses of the unique selling points of your hotel, they will grab attention and set you apart from your competitors. 
3. Reviews, Reviews, and More Reviews
Do you ever book a stay at a hotel without reading reviews? You're braver than most if you answered yes, as more customers are leaving online reviews than ever. As you can imagine, collecting positive and detailed reviews will help you increase bookings. 
What many don't know is that search engines love positive reviews too. If you aren't already, we highly encourage you to obtain Google reviews. Implementing Google reviews into your hotel's digital marketing will significantly impact your SEO success. When users search for hotels in your area, reviews are a top metric for the websites Google shows first. In addition to this, completing your Google My Business profile with accurate and detailed information will enhance your SEO impact further.
4. Target Those Closer to Home
In 2023, digital marketing campaigns for hotels will likely benefit from being more localized. Travel difficulties look to continue, and even if your hotel usually attracts those from further afield or abroad, you may need to target your marketing closer to home.
Staycation has been a buzzword for the past two years, so now is your time to take advantage of it. You can target by demographics and geographics. Families looking for a quick vacation and couples looking for a romantic break tend to stay closer to home. Start promoting what your property can offer them, and you'll tap into new markets that can help you recuperate some of your lost revenue. You may want to speak to our San Diego digital agency to learn more about implementing geographic and demographic targeting.
5. Social Media Engagement & Influencers
Social media engagement and influencers are the new word-of-mouth advertising. Location and place tagging on social media platforms gives your prospective guests access to hundreds, if not thousands, of pictures, videos, and reviews in an instant. Having your own active social media accounts not only enables you to present the best of what your hotel has to offer, but often your visitors will create some amazing content before, during, and after their stay. This free publicity for your brand is then shared with their followers, who are exposed to your hotel via sources they trust. The bonus of having your active accounts of your own means you can engage with this content, share it, attract more engagement, and encourage more bookings.
Nowadays, people trust the opinions and reviews of influencers and others they follow online. Many hotel industry marketing trends point toward influencers as a must-have in your digital marketing strategy. Often, a free stay, a gift in the room, or a meal is enough to encourage many influencers to post content about your hotel. In return for this little investment, you're getting access to an engaged audience who value the opinions of your influencer guests.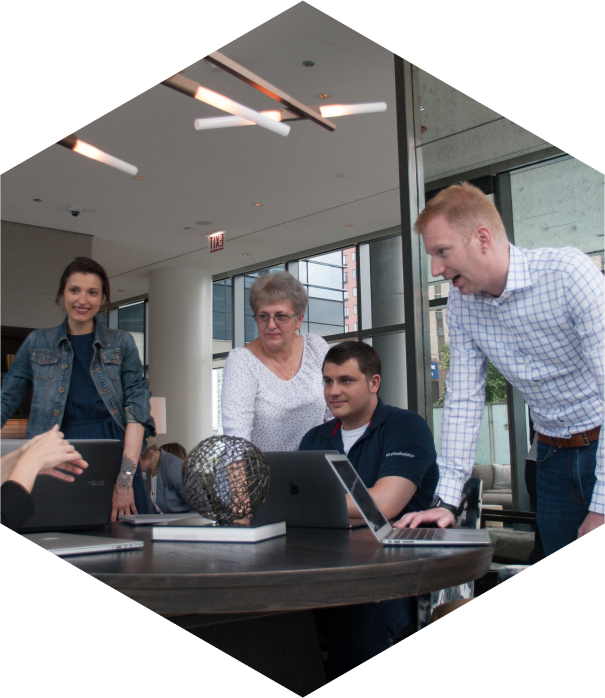 How Can We Help?

Fill out the short form below or call us at:



(888) 846-5382
6. Be Part of the Conversation
Give your hotel a personality, show guests you're accessible, and prove you listen to your customers. It's essential to respond to reviews and social posts, both positive and negative. Yes, potential guests value word of mouth and reviews heavily, but your responses can be equally as important. Imagine if you had a long and well-written negative review that was all a misunderstanding. Replying to this and clarifying the situation in a polite and empathetic manner gives you more credibility and lessens the value of the review. If you don't respond, anyone who reads this poor review will have no choice but to believe it.
If you're looking to up your game, our San Diego digital marketing agency has worked with several hotels to improve their online presence, the number of bookings, and revenue. We'd love to hear from you.