There is a significant shift from using generic, one-size-fits-all campaigns to hyper-personalization. This goes beyond traditional customization, focusing on individual preferences, behaviors, and needs.
Hyper-personalization marketing is an effective strategy employed by a fractional CMO for professional services. It is where marketers harness data-driven insights to create marketing messages that target and resonate with consumers. These lead to lasting connections, brand loyalty, and unprecedented business growth.
This guide discusses the following points:
Overview of hyper-personalization.
Building blocks of hyper-personalization.
Creating resonant messages.
Implementing hyper-personalization strategies.
Measuring the impact of personalization.
We have a lot to cover. Let's go!
---
Want to know how to get a Chief Marketing Officer for your Professional Services Organization without the cost of a full-time employee? Watch this video to find out!
---
Understanding Hyper-Personalization
Before we dive into the various concepts surrounding hyper-personalization, let us first have an overview.
     What Is Hyper-Personalization?
Hyper-personalization is an advanced marketing strategy that tailors marketing messages and content with high precision to individual consumers. It leverages data analytics, artificial intelligence (AI), and customer insights to create highly customized experiences.
Using hyper-personalization, businesses can deliver the right message at the right time through the right channel. This increases engagement and conversion rates and enhances overall customer satisfaction.
     The Evolution of Personalization in Marketing
Personalization has evolved from basic demographic targeting to sophisticated data-driven strategies. Initially, marketers relied on demographic data such as age and location to tailor messages. With digital tools, behavioral tracking and segmentation became more common. These enabled marketers to create more relevant content.
Today, artificial intelligence (AI) and machine learning (ML) enable hyper-personalization by analyzing vast datasets to predict consumer preferences and deliver highly personalized experiences across channels.
     Why Hyper-Personalization Is the Future of Marketing
Today, marketers use focused campaigns to ensure success because they:
Build stronger connections with customers using content and offers that resonate with their unique preferences and behaviors.

Tailor marketing messages to individual needs and interests to boost conversion rates.

Improve customer satisfaction and loyalty

when a brand understands and values its customers.

Give a competitive advantage by offering superior customer experiences.
The Building Blocks of Hyper-Personalization
For marketers to create hyper-personalized campaigns, they need a multitude of data. Gathering information that drives personalized campaigns takes time, effort, and budget. Find out below how marketers collect customer data—the building blocks of hyper-personalization.
     1. Customer Data Collection
Customer data provides detailed insights into individual preferences, behaviors, and interactions. It helps identify patterns and trends, allowing marketers to deliver content, recommendations, and offers that align with customers' needs.
Types of Customer Data to Collect
For effective hyper-personalized marketing, focus on collecting key categories of customer data:
Demographic data (e.g., age, gender)

Behavioral data (e.g., website interactions)

Psychographic data (e.g., customer values)

Contextual data (e.g., current location)

Transactional data (e.g., past purchases)

Social media data (e.g., likes and shares)

Customer feedback (e.g., reviews)

Preference data (e.g., favorite product categories)

Third-party data (e.g., credit scores)

Real-time data (e.g., current browsing behavior)
To maintain trust and privacy, businesses must follow data protection regulations when collecting customer data. Adhere to key data protection laws such as the General Data Protection Regulation (GDPR) and the California Consumer Privacy Act (CCPA), vet third-party partners, and empower customers to control their data.
     2. AI and Machine Learning
AI can efficiently process vast datasets, provide real-time insights, and uncover valuable patterns and trends within the data. This helps businesses offer highly personalized experiences and make data-driven decisions that improve customer engagement and competitive advantage.
AI and ML automate data collection and analysis tasks to reduce human error and enhance overall data quality and accuracy. AI uses the following processes to help collect and analyze customer data:
Predictive analytics

: This

leverages historical customer data and behavior to anticipate future customer needs and preferences. It can automatically segment customers based on their characteristics and behaviors, which optimizes marketing efforts by identifying the most effective channels and times to engage customers. 

Natural language processing (NLP):

NLP-powered chatbots and virtual assistants engage customers in natural, human-like conversations. They seamlessly gather data during interactions and enable sentiment analysis, allowing businesses to extract valuable insights from customer feedback, reviews, and social media comments.
     3. Customer Segmentation
Customer segmentation allows businesses to categorize their audience into distinct groups with shared characteristics and preferences. Segmentation helps tailor content specifically to each group's unique needs and interests. In hyper-personalization campaigns, companies are able to deliver more relevant and engaging content to increase conversion rates and customer satisfaction. 
Segmentation can be: 
Behavioral:

This focuses on customer actions such as purchase history, browsing behavior, and engagement patterns.

Psychographic

: This segmentation

examines customer values, interests, lifestyles, and attitudes for a deeper understanding of motivations.

Demographic

: This

considers factors such as age, gender, income, and location. It might not be as granular as behavioral or psychographic, but it is valuable in tailoring content to a particular subset of customers.
Crafting Resonant Messages
Customers are likely to accept an offer or buy a product if they feel connected to it. Resonant messages show that a brand understands the customer, fostering trust and loyalty. This emotional connection increases conversion, as customers are more likely to respond positively to content that genuinely speaks to their unique preferences and experiences.
Here are ways that marketers may create resonant messages to boost hyper-personalization strategies:
Understanding customer pain points

: This is a critical strategy for software as a service (SaaS) companies because they often serve as solutions to specific problems or needs. SaaS companies can enhance marketing and customer communication. Learn more from the

SaaS marketing challenges whitepaper

.

Tailoring content to individual preferences:

This strategy

ensures that content is highly relevant and engaging to capture the customer's attention and maintain their interest throughout the customer journey. Tailored content increases conversion rates and strengthens customer relationships and brand loyalty.

Emotional resonance:

With this strategy, you can connect with customers more deeply by evoking feelings, empathy, or shared values. It helps create hyper-personalized marketing campaigns by tailoring content to trigger specific emotional responses based on individual preferences and past behaviors.

Creating dynamic and interactive content:

You can

actively engage customers' interest with this strategy. It fosters a sense of involvement and interactivity, increasing time spent with the content. Marketers are able to create dynamic and interactive content using personalized video marketing and infographics.
Hyper-Personalization Strategies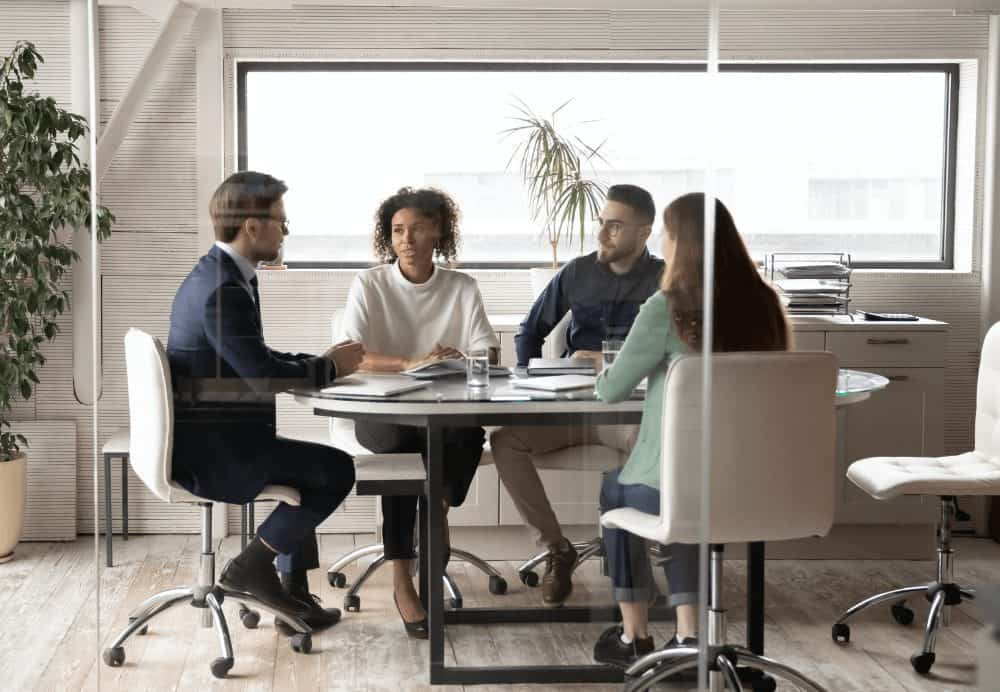 Successful marketers apply hyper-personalization strategies to their marketing messaging using these techniques:
     1. Email Marketing
Email marketing is a powerful tool for implementing hyper-personalization, where businesses send customized messages to individual inboxes. Successful email marketing strategies use data segmentation and dynamic content to personalize subject lines, recommendations, and messaging based on recipient behavior, preferences, and past interactions.
Sending marketing messages through email might sound simple, but it takes expertise and industry experience to ensure success. For instance, healthcare providers and practitioners may benefit from a healthcare email marketing agency for professional marketing campaigns.
Part of an effective email marketing campaign is creating personalized subject lines and segmented email campaigns. 
Personalized subject lines

: These

instantly capture a recipient's attention. Use the recipient's name and recent interactions, like an abandoned cart or browsing a product category, to write effective ones. Create urgency or exclusivity with behavioral triggers such as a limited offer or two-day sale. These increase email marketing open and engagement rates.

Segmented email campaigns

. These divide the email list into smaller, targeted groups based on criteria such as demographics, behavior, geography, lifecycle stages, and purchase history. These campaigns help customize content for each group. Segmentation also improves email marketing by sending subscribers more relevant emails.
In the healthcare industry, for example, providers and professionals rely on effective healthcare email marketing to connect with their clients and deliver relevant information. Personalized and segmented emails ensure higher open rates and conversions as their offers or products resonate better with their recipients.
     2. Social Media Marketing
Social media provides a wealth of data and direct customer interactions. Businesses can gather real-time insights into individual preferences, interests, and behaviors through social media interactions, comments, and shares. They use this data to tailor content and ads to each user, creating a more personalized and engaging social media experience. 
Effective social media marketing strategies involve creating personalized ads and custom audiences, such as the following: 
Personalized ad campaigns

, e.g., pay-per-click (PPC) ads are crucial for effective engagement. Marketers use customer data and dynamic ad content and perform A/B testing to create personalized ads. Because of the intricacies of paid ads, businesses rely on the services of a

PPC agency

for expert and efficient campaigns.

Custom audiences

help marketers deliver personalized content to specific user groups. They utilize customer data, implement website tracking, build engagement-based audiences, and generate lookalike audiences. They also segment further based on demographics and behaviors.
     3. Website and Ecommerce Personalization
Website and ecommerce personalization allow businesses to tailor user experiences in real time. They create hyper-personalized web and ecommerce marketing strategies by analyzing user behavior, preferences, and past interactions.
An ecommerce fractional CMO helps businesses and organizations make the most of marketing hyper-personalization. Experts can guarantee higher conversion rates and stronger customer loyalty by assisting companies in creating highly relevant shopping experiences.
Ecommerce experts also use various strategies for hyper-personalization, but two techniques stand out: personalized recommendations and chatbots for individualized assistance. Customized product recommendations involve analyzing user behavior, segmenting the audience, and using collaborative and content-based filtering algorithms.
These enhance the shopping experience, boost conversions, and increase customer satisfaction in an ecommerce store. In addition, they enhance the customer experience by providing personalized product recommendations and assistance, answering questions, and guiding customers. Chatbots also significantly improve ecommerce.
Measuring the Impact of Hyper-Personalization
Measuring the impact of hyper-personalization campaigns helps assess their effectiveness in improving customer satisfaction and engagement. Results may drive business outcomes such as increased conversions and revenue. Marketers use key performance indicators (KPIs) and customer feedback and apply A/B testing for continuous improvement.
     1. Key Performance Indicators
KPIs for hyper-personalization campaigns vary depending on the industry and campaign-specific goals. Here are some of the common KPIs:
Conversion rate:

the percentage of users who take a desired action, such as purchasing or filling out a form.

Clickthrough rate (CTR):

the rate at which users click on personalized content, links, or recommendations within the campaign, indicating their engagement or interest.

Customer engagement

: metrics such as time spent on your website or app, number of pages viewed, and interaction frequency.

Return on investment (ROI)

: the financial impact of hyper-personalization efforts by comparing the revenue generated against the costs incurred.

Customer lifetime value (CLV)

: how hyper-personalization affects the long-term value of customers, considering factors such as repeat purchases and loyalty.

Cart abandonment rate:

the percentage of users who add items to their shopping cart but do not complete the purchase.

Email open and click rates

:

the performance of personalized email campaigns monitored with open rates, clickthrough rates, and conversion rates.

Customer satisfaction (CSAT) and net promoter score (NPS):

gathering customer feedback to understand their satisfaction with personalized experiences.

Churn rate

: the rate at which customers stop doing business with your company.
Continuous measurement of marketing KPIs is daunting, so companies work with HubSpot Agency Partners for expert and efficient monitoring.
     2. Customer Feedback and Surveys 
Customer feedback and surveys assess satisfaction, content effectiveness, preference alignment, loyalty, and conversion rates. It also analyzes the net promoter score (NPS), considers complaints, and establishes feedback loops. These help businesses understand how well personalization efforts are received to guide ongoing improvement.
     3. A/B Testing for Continuous Improvement
A/B testing optimizes personalization algorithms by testing content elements, validating audience segments, enabling iterative improvements, and preventing over-personalization. These tests fine-tune personalization strategies, ensuring that they align with individual preferences and deliver improved engagement and conversion rates.
Summing Up
Hyper-personalization allows businesses to forge deeper connections with customers by tailoring experiences to their preferences and needs. Trends and predictions suggest hyper-personalization will become more sophisticated and critical to successful marketing strategies.
This is the time to act. Embrace hyper-personalization by leveraging data, refining your techniques, and continually adapting to the evolving landscape. Share your thoughts and experiences on hyper-personalization today. Contact Digital Authority Partners (DAP) for the latest in personalized marketing strategies.