Attorneys, especially those who negotiate and litigate, know the importance of controlling a conversation. Often, the person who controls the conversation wins the argument, even if the opposing side has a stronger case.
Even in a career of momentous cases, few conversations are more important for a lawyer or law firm to control than the conversation about his or her own business and services—in other words, the attorney's reputation. 
Many service providers neglect their reputation, letting it grow, gain momentum, and harden without any attempt to control the conversation. Attorneys are not immune to it … but they stand to gain the most—or lose the most—from taking a proactive approach to lawyer reputation management.
What Is Lawyer Reputation Management?
Lawyer reputation management is the practice of controlling the conversation about your services in public spaces.
Reputation management is not new. PR firms have collected large fees for decades, their assignment to drum up positive conversations and suppress negative conversations in public squares, from media mentions to word-of-mouth.
Like every industry, lawyer reputation management has been irrevocably linked with online reputation management. For reasons discussed below, and also because of its affordability compared to traditional PR, any legal reputation management strategy should tilt heavily toward online reputation management.
Online reputation management for lawyers, as with any service provider, is all about online reviews. The process is three:
1. Claiming your Brand
Lawyer reputation management cannot be accomplished if you don't even control your own brand assets. This means establishing control over your brand on the most popular review platforms.
Lawyer reputation management may focus on generic review sites, which aggregate reviews from a variety of industries, not just law. Popular examples include:
Google My Business

Facebook

Yelp
Reputation management for lawyers also frequently focuses on review platforms targeted specifically at legal services. Examples include:
Avvo

Lawyer.com

Best Lawyers

Super Lawyers

Martindale-Hubbell

LawyerRatingz.com
You may go on a site like Yelp or Lawyers.com and discover that your brand is already listed on there, even though you took no action to put it there. That's not necessarily a red flag, but your branding also shouldn't stay out there without you exerting control over what happens to it.
Each review site has a procedure for "claiming" your brand if it is already on its platform. It usually involves confirming your identity and may take anywhere from a few minutes to several days. 
2. Collecting Reviews
Except for a few industries, most clients and customers don't bother to leave a review. A big part of legal reputation management is a proactive effort to get customers to leave positive online reviews. More on review collection best practices below.
3. Managing Reviews
The second thrust of legal reputation management is managing reviews as they appear. This might include contesting inaccurate negative reviews, but more often involves your public response to reviews. Most online review services allow the service provider to respond publicly to reviews. 
Attorneys also understand the power of a rebuttal. A strong rebuttal to a negative review may do more work for your reputation than getting the review stricken from your profile. More on how to respond to reviews below.
The Importance of Lawyer Reputation Management: What Online Reviews Mean for Your Business
Adopting a new business process like reputation management takes time and effort. There may be a learning curve or the expense of hiring an outside service provider to do it for you. It's important to understand, therefore, why you are doing it. What ROI do you expect? What positive impact will the process have on your bottom line?
In the case of reputation management for lawyers, several benefits accrue from a proactive, effective strategy:
Building Trust
Few professions depend on client trust like the law. The legal forces facing the client are probably way beyond the client's expertise. To make matters worse, the issues at hand could hardly be more consequential—thousands, tens of thousands, even millions of dollars could be at stake. In the most severe cases, the client's freedom, reputation, or life may be in jeopardy.
That's a high barrier of trust to clear. Legal reputation management is one of the quickest ways to establish trust in people who are not familiar with your brand.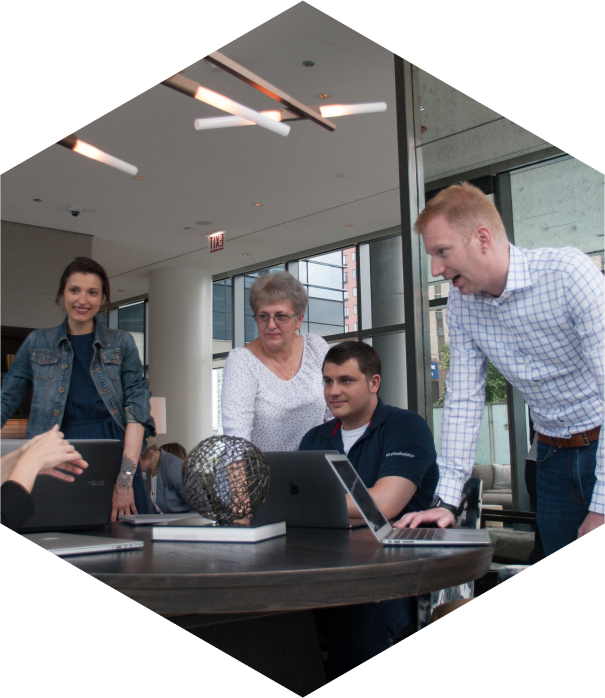 How Can We Help?

Fill out the short form below or call us at:



(888) 846-5382
According to Forbes, 84% of people trust an online review as much as an in-person, word of mouth recommendation. 74% of consumers trust a local company more if they read positive reviews. 
Think about that—most people trust an online review from a total stranger as much as a recommendation from a trusted friend or confidant! Positive reviews aren't the only factor in reputation management for lawyers, but they make a big difference—especially if they can be easily found on credible platforms. 
Converting Leads
Over and above customer trust, it's important to understand how online reputation drives revenue, in the form of converting leads to paying customers. The power of online reviews to Again according to Forbes, 90% of consumers read a company's online reviews before reaching out. Online reviews have been proven to impact 67.7% of all purchasing decisions. Each star on a company's aggregated Yelp rating represents a 5%-8% swing in revenue—add a star, 5%-7% revenue gained; lose a whole star, 5%-7% revenue lost. Most tellingly, a separate study showed that 94% of consumers will avoid or refuse to purchase from a brand that has negative reviews.
These stats highlight the importance of reputation management for lawyers as a vector for converting leads into clients.
Improving SEO
Search engine optimization (SEO) is the art of improving your website's organic ranking in search engine results pages (SERPs). The goal of SEO is to get your website to rank on the first page, as high as possible (preferably #1) for keywords that might indicate the searcher is a warm lead. Example search terms might include: 
"Criminal defense attorney in Chicago" 

"How do I write a will?"

"LLC vs. corporation comparison"
Many people assume getting positive reviews might help SEO. The answer is a little more subtle than that. Search engines aren't public, but studies have shown that reviews contribute about 15% to the site's local SEO—where they appear in map results, for example, or in location-specific searches. Good reviews help local SEO; bad reviews hurt it.
The impact of reviews on global SEO, on the other hand, is different. Global SEO takes into account your brand's entire footprint and relevance on the web. In this sense, bad reviews may actually help your brand's SEO! 
Even if the review reads "Smith & Associates is the worst corporate law firm on the entire planet!" … the Google web crawlers may associate this as "Smith & Associates + corporate law firm." The review added to your SEO, even though it was negative!
However, negative reviews are bad for other reasons—namely, building trust and converting leads, as mentioned above. Still, collecting lots of reviews can have an impact on your SEO—especially local SEO if the reviews are positive (thanks to good legal reputation management).
A Word on Defamation
More so than other professionals, many attorneys are sensitive to the power of defamation statutes. If a former client takes a swipe at the attorney's reputation with an inaccurate online review, it may be tempting to file a defamation suit to get the review removed.
There is merit to this strategy. Online defamation has been successfully litigated and removed in the past. It may take a while, but an attorney can successfully purge defamatory reviews.
This is where some lawyers' "litigate first, ask questions later" instincts can betray them. Defamation can be a valid legal remedy to removing derogatory reviews, but proper legal reputation management can be a better long-term strategy for maintaining a lawyer's reputation. 
Consider—a messy defamation lawsuit could draw a lot of attention, including the negative press. The suit becomes a matter of public record. The incriminating review may ultimately be purged, but not the public stain the lawyer might endure—the reputation of a lawyer who tends to sue former clients.
Reputation management for lawyers is less about gavel strikes and more about subtlety—properly responding to negative reviews and burying them in positive reviews. 
Ultimately, a proactive approach to lawyer reputation management tends to be a safer course of action.
Lawyer Reputation Management Tips: Generating and Managing Reviews Online
Reputation management for lawyers is a skill unto itself—one that doesn't come naturally to every attorney. Here are some tips, ranging from common-sense to nuanced, on how to succeed at legal reputation management:
Solicit reviews from happy clients.
Customers tend to enjoy leaving reviews of restaurants or nightclubs, but for nearly every other business, leaving a review is an afterthought. That means that for attorneys, as with most businesses, the majority of your online reviews must be asked for.
Attorneys and law practices should systematize the solicitation of reviews from happy customers, making it a part of their office automation or a regular part of employee culture when it comes to client interactions. Assistants, paralegals, and receptionists should be trained to ask for reviews. When possible, the request should come from the attorney him/herself.
There are some definite "dos" and "don'ts" to soliciting reviews from happy clients—not the least of which includes making sure that the clients you ask are happy! Here are some strategies to consider:
Timing is Everything.

Every business takes a patron through a "customer journey" or "client journey." This is the journey from discovery to consideration to purchase, possibly even culminating in the customer becoming an advocate for your brand.
There are moments in the customer journey that are appropriate to ask for a review, and moments that aren't. Picking the moment to request a testimonial is just as important as picking the right client to ask.
An obvious moment for an attorney or legal support staff to ask for a review might be shortly after the attorney wins a case or shepherds a transaction to a successful conclusion. The client is likely to be very happy about winning and disposed to write a positive review.
Other triggers for the ask may be when the client sends a referral; when the client comes back for more services; or when the client tags your legal practice on social media.
Ask in Person, When Possible.

In-person requests carry more weight than phone, text, or online requests. If you treat your client to a celebratory lunch, dinner, or drinks after a favorable outcome, that may be the perfect time for an attorney to request the review. (S)he can even come prepared with tools to make it easy, like a card with a QR code that leads directly to review platforms.
A paralegal, assistant, or reception specialist may also be a good emissary for the review request, especially if the client had face-to-face dealings with that employee and associates them with the favorable outcome of the legal services.
Gauge Client Happiness.

As mentioned, when soliciting positive reviews, it helps to know if the client you are asking had a positive experience! Why invite a negative review?
If you won the case, it's hard to imagine a client would be unhappy … but you never know, especially if the legal service in question involved the preparation or review of documents, something less dramatic than "Guilty" or "Not Guilty."
If you are uncertain about the client's satisfaction, precede the ask with an open-ended question—for example, "How do you feel about the services our firm rendered?" or "Are you satisfied with my representation in this case?" 
If the client expresses satisfaction, ask for the review. If the client expresses dissatisfaction or focuses on problems with the service, this is valuable feedback to improve your practice … and maybe an indicator that you shouldn't press this client to leave a review!
Scale, When Possible.

While in-person asks may make the biggest impact, more reviews can be obtained when you ask at scale. This is especially true of large law firms with massive client lists.
Law firms can develop automated email and social media campaigns, which can be sent en masse with light personalization (the client's name, etc.), asking for a review. 
Fishing for reviews like this does carry the risk that you will solicit a negative review. However, the risk is smaller than you may think. If a person had an indifferent or neutral reaction to your service, statistics show that they will tend toward the positive in their review, especially if they have no motive to hurt you.
Make it Easy for the Client.

Even clients who have positive reactions will balk at leaving a review if they perceive it as a hassle. They may even start the process of leaving a review, but abandon the process at the first obstacle.
Attorneys should put effort into making the review process as easy as possible. This might include putting direct links to popular review sites in a follow-up email or carrying a card with QR codes that open the review site up immediately on the client's phone.
Emphasize Speed.

People are especially reluctant to expend time on something as altruistic as a review. Include a time qualifier in your review solicitation, whether in person or in writing—"It only takes two minutes," for example. 
When they understand they aren't expected to write Crime & Punishment in the Google review box, clients may be less reluctant to plow ahead with the review process.
Don't Try to Funnel Reviews.

Some service providers want to amass an impressive number of reviews on a particular platform they like—Yelp, for example, or Avvo. They might try to funnel clients to that favored site and discourage clients from leaving reviews on other sites.
This is short-sighted. Reputation management for lawyers is not about building an impressive number as fast as possible to deceive people. It's an investment in a long-term, holistic echo-chamber of positivity around your brand. 
What if you had 50 good reviews on Avvo but none on Lawyer.com? That would look kind of weird. Besides, even if you personally like Avvo, with some good reviews Lawyer.com could become a robust source of business.
Most of all, people are likely to leave reviews in the forum they feel more comfortable. They may already be logged in to Google, Facebook, or Yelp. Don't derail them by trying to run up numbers somewhere else; go with their flow, don't try to force them into yours. The most likely outcome of the latter is that they won't leave a review at all.
Make it simple for people to review you from your website
Some clients may spontaneously leave a review … if they can do it easily. One of the best ways to make it easy for them is to make your law practice website a branching-off point for reviews.
Consider including a "Leave a Testimonial" or "Leave a Review" tab on your toolbar. The destination site could include links to your company profile on every testimonial page, claimed and ready for reviews. The client can then take their pick.
You might also include a testimonial widget on your website, which allows clients to leave a review directly on your site. This widget will carry more weight if it is clear that the content comes from users, rather than being added after the fact by the webmaster.
Use an online reputation management tool
Most lawyers weren't swimming in free time, to begin with. Does reputation management for lawyers involve constantly scanning Avvo and Yelp for new reviews to respond to? 
It doesn't have to. You can automate the notification process with an online reputation management tool like the one created by Yext. 
Yext Reviews allows you to enter each reputation site you have a profile with, and get automatic notifications when a new review appears. That way, you can respond to it immediately. 
It's an easy way to demonstrate your engagement with your clients and your care for your reputation.
How Lawyers Should Respond to Reviews: Reputation Management Best Practices
Attorneys should respond to every review. Period. An online tool like Yext Reviews can make it easier, but whether you use a reputation management tool or not, responding to every review is essential. It forms the bulk of the "management" part of lawyer reputation management.
This rule applies both to reviews you have solicited, as well as legitimate reviews that have come out of the blue. It also applies to both positive and negative reviews. Here are some considerations for review responses: 
Positive Reviews
Attorneys may be tempted to ignore positive reviews. After all, if it isn't broken, why fix it? While this may be partially true, legal reputation management is more effective if the lawyer responds to each review—and responds promptly.
A prompt response to a positive review shows that the attorney cares about his/her clients; that (s)he is engaged and has open lines of communication. This might make a positive impression on the client and encourage the client to hire the attorney again in the future.
But a prompt response to client reviews makes an even bigger impression on prospective clients, who haven't purchased services from the attorney yet. When shopping for lawyers, they might notice that a particular attorney has not only a slew of positive reviews … but the attorney responds to each of them in less than a day. 
This attentiveness and care may be the deciding factor in that prospective client's choice of lawyer.
Yes, this is a job that can be delegated to an assistant, although at least some personal touch works best. Here are some general rules for responding to positive reviews:
Thank the client.
Use your name or the practice name in the review,

as well as any crucial keywords, for SEO purposes (i.e. "Thank you for choosing Jones & Smith LLP to prepare your real estate contract of sale!")

Keep it short. 
Consider mentioning something personal

, but nothing sensitive or embarrassing!

Throw in some marketing

—remember, other people will be reading this and auditioning your service based on what they see! "Remember, we bill paralegal work at paralegal rates!"

Invite them back

—"Remember, you can always call on us again for your future legal needs!"
Negative Reviews
There's no denying it—negative reviews sting. In the game of lawyer reputation management, a negative review feels like a failure, the exact opposite of what you are trying to achieve.
If you get a bad review, it's important not to panic or overreact. Any business that operates long enough will get the odd negative review.
You can try to use the review platform's process to get them removed, but the process is usually time-consuming and carries a high burden of proof. Remember, sites like Yelp and Avvo want to be trusted as a source of unfiltered consumer information. How much credibility would they have if every review was five stars?
In fact, a few negative reviews buried in a pile of positive reviews can actually make you more credible. That's why soliciting positive reviews is so important. A slew of positive reviews, with a few negative reviews mixed in, is a realistic snapshot of a real company.
Of course, this only works if you react properly to a negative review. How you respond to a negative review speaks volumes about your way of doing business. A good review reply could get a reader back on your side when considering your firm. Here's how to respond to a negative review:
Acknowledge the issue.

Even if you disagree with the client's interpretation, don't deny the issue. Assume credibility, and thank them for bringing it to their attention. For example: "Thank you for your feedback and informing us about this issue."

Apologize.

Again, even if you think you are in the right, take the high road. Many attorneys don't like to apologize, thinking it implies culpability, but this isn't the courtroom; it's the court of public opinion, and you and your client were on the same team. You aren't apologizing for anything you did, but for the outcome of a dissatisfied client.
Consider mentioning your commitment to client satisfaction in your apology—"We apologize for your dissatisfaction with our service. We hold ourselves to a high standard, and we are sorry we failed to meet that standard in serving you."
Provide an Explanation.

The apology might be enough, but if there is a simple explanation for the lapse in service, this is a place to mention it. Try to avoid undercutting the apology, though, or making it the client's fault.

Invite the Client to Continue the Conversation in Private.

Indicate your willingness to make it right—"Please feel free to call or email me—if I can do anything to fix the issue, I will."

Consider Offering an Incentive.

It might be worth offering a dissatisfied client a discount on their next service if they give you another chance— "If you ever need legal services again and are willing to give us another shot, I am more than happy to give you a discount of 20% off my usual hourly rate." 
If they take you up on it, make sure to hit it out of the park! If they leave a positive review after their second experience, it will speak volumes.
Conclusion
Lawyer reputation management should be a key focus of the marketing efforts of any law firm or legal practice, no matter how big or how small. A proactive, effective approach to legal reputation management can:
Build trust in potential clients.

Drive revenue by converting more leads to clients.

Improve both local and global SEO.
If your law firm or practice has not gotten serious about legal reputation management, there's no time like the present to start.