While researching and implementing SEO changes, you've probably stumbled across the terms on-page and off-page SEO. But what do they mean? If you work with an SEO agency, they'll tell you how incredibly important both are to the success of your website's rankings.
Suppose your website is well-optimized and ranks in the top positions for the most relevant keywords. In that case, you will drive more traffic than your competitors. It sounds simple and easy, but with over 200 ranking factors, there's a lot of work that goes into SEO.
In this article, you'll learn what on-page and off-page SEO are, why they're so important, and the techniques you need to implement for each.
---
Want to learn more about the Digital Authority Partners approach to SEO? Watch this video!
---
What Is On-Page SEO?
Essentially, on-page SEO is all the elements of search engine optimization under your control. It is a set of practices you must implement to give your website the best chance of climbing the rankings.
Overall, the mission of on-page SEO is to improve user experience and make it easier for crawlers to index pages correctly.
On-Page SEO Techniques
     1. Core Web Vitals
Core web vitals are one of the latest additions to Google's assessment of your website. The algorithm uses these metrics to understand the quality of experience your website offers. These include:
Cumulative Layout Shift (CLS) measures the visual usability of your website. The monitoring is how much – if any – the design moves during scrolling: the less movement, the better.
Largest Contentful Pain (LCP) assesses loading times. Here, Google reviews how long it takes for the most prominent image or text block to load on any page.
First Input Delay (FID) tests how long it takes for a web page to become active once all elements are loaded.
     2. Loading Speeds
As part of core web vitals, focusing on page loading speeds is one of the on-page SEO techniques.
Nowadays, the Google algorithm focuses on user experiences, and as users, we expect websites to load quickly. Therefore, optimizing the size of your image files and reducing third-party code are the most common fixes for slow websites.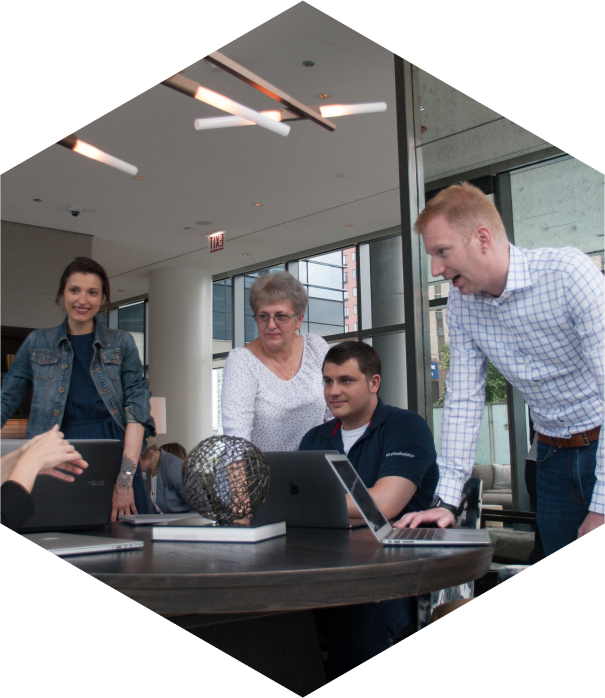 How Can We Help?

Fill out the short form below or call us at:



(888) 846-5382
You can use Google PageSpeed Insights to test the loading speed of your web pages.
     3. Content Quality
Is your content valuable? Is it easy to read? Is it relevant to the search term used? Is it unique? These are the questions the Google algorithm asks when it crawls your website. If you can answer yes to all four questions, then your content should be deemed quality content. If not, you need to work to improve.
     4. Mobile Responsiveness
Over 50% of searches are mobile, so it's no surprise it's now a crucial ranking factor. Essentially, the aim is to ensure your website looks and works perfectly on all devices. That means no content falling off the sides of the page, the text is a readable size, and all clickable elements work.
You can get a detailed assessment of your website using the Google Mobile-Friendly Test.
     5. Internal Linking
Most people know the importance of external links and backlinks but often neglect an internal linking strategy. To make it easy for users and bots to navigate your website, you should direct them to further relevant content throughout their journey. In addition, no page should be a dead end – this means bots will stop crawling, and users could choose to exit your website.
     6. Title Tags & Meta Descriptions
Title tags and meta descriptions are the content users see in Google SERPs. Crawlers also use this to understand the purpose of each web page. For example, when searching for content relevant to a user's query, Google uses the title tag to decide which pages to show.
On the other hand, meta descriptions are looked at by Google. Still, encouraging users to click on your listing over competitors.
     7. Header Tags
The most prosperous text on your website pages is header tags – H1 to H6. First, Google uses these to assess your content's relevance to a search term quickly. Also, they help users easily navigate a page and find the content.
     8. Image Alt Text
Alt text is another crucial on-page SEO technique. It describes images for people using screen readers – usually the visually impaired. Additionally, suppose a browser fails to load an image. In that case, the alt text will appear instead, telling crawlers and users what they should see.
What Is Off-Page SEO?
Off-page SEO is a set of techniques that focus on promoting your website and brand across different areas of the internet, not including your website — for example, social media, backlinks from other websites, unlinked mentions, and Google Business.
Off-page SEO creates trust, credibility, and validity in your brand and content.
Off-Page SEO Techniques
     1. Social Media
Google indexes all the major social media platforms within its results pages. However, it does not list posts within its organic rankings – you'll only find profiles. Therefore, you don't need to include SEO keywords in your social content.
Also, the number of likes, follows, shares, comments, and subscribes doesn't impact SEO rankings. Instead, social media is best for increasing brand awareness, which, in turn, improves the number of people searching for your brand on Google.
     2. Backlinks
Backlinks are one of the most impactful ranking factors when another website links to you.
The Google algorithm sees this as an endorsement, someone else recommending your content as valuable. Here, you must consider quality over quantity.
You aim to get high-authority domains to link to your content. However, suppose you pay for links or use spam pages to increase your number of backlinks. In that case, you'll be penalized rather than rewarded.
     3. Unlinked Mentions
Much-like backlinks and unlinked mentions are off-page SEO techniques designed to drive trust and credibility. However, unlike backlinks, they don't improve your position in SERPs.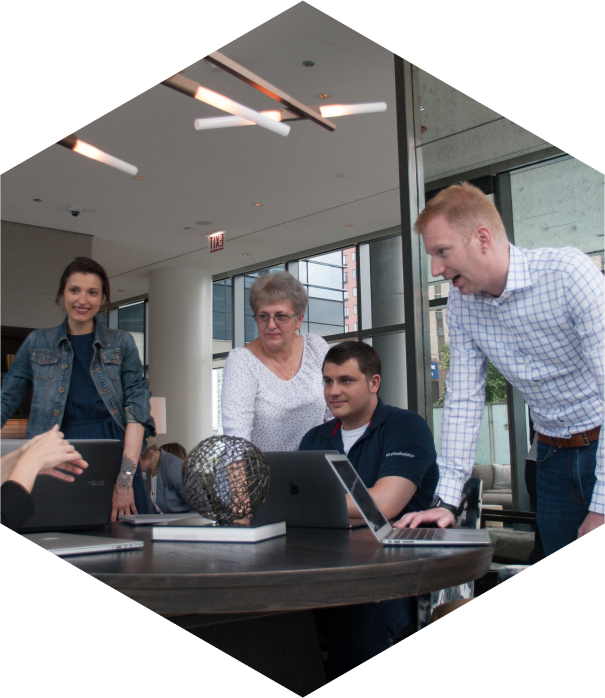 How Can We Help?

Fill out the short form below or call us at:



(888) 846-5382
The task for you with unlinked mentions is to convert them to backlinks. Alternatively, they are a passive method of increasing brand awareness.
     4. Google Business
Formerly known as Google My Business – Google Business is a public listing and profile for your company that appears in any local-related searches. A massive 46% of searches are looking for local information. Suppose you can get your business to rank as one of the top recommended companies. Then, you'll bypass all organic rankings and appear at the top of SERPs.
In Summary
When looking at on-page vs. off-page SEO techniques, you must remember they're both crucial to claiming high-ranking positions. So often, many people focus on on-page SEO and neglect off-page, but we can help you master both.
Get in touch with our expert SEO agency team – we'll devise a strategy to improve your SEO performance.