Using search engine optimization (SEO) in your marketing might be a whole new ballgame for optometrists like you. You can likely improve your marketing results by working with a digital marketing agency specializing in optometry SEO.
But it also helps to learn more about this tactic to collaborate effectively with your marketing team. This blog post covers the basics, such as:
What optometry SEO is and why you should do it
Three major optimization types and how they work
Three SEO strategies for optometrists that can give you the best head start
Are you ready to learn more? Read on!
What Is Optometry SEO?
Optometry SEO is the process of optimizing your online presence to attract more website visitors likely to convert into patients.
It's a long-term marketing strategy that helps you get found in internet searches by patients who need your services in their local area. For example, when someone searches for "eye doctor near me," your goal is to rank high in the search engine results pages (SERPs) for that keyword.
Why Is Optometry SEO Important?
Medical SEO is one of the most effective ways to market your optometry practice online. Why? Because it helps you reach patients who are actively looking for the services you offer.
In other words, it brings you patients who are ready to buy. And when done right, it can be a very cost-effective marketing tactic — with a high return on investment.
Other optometry SEO benefits include the following:
It builds trust and credibility. Patients are more likely to choose a practice that ranks high in the SERPs. A high ranking means the site comes highly recommended by search engines.
It helps you stand out from the competition. It brings you on top of the search results and lets you appear prominently for various keywords. You can bury your competitors in the deeper pages where people are less likely to look.
It supports other online marketing techniques. Other marketing strategies, such as social media and pay-per-click (PPC) advertising, can work hand-in-hand with SEO to further amplify your reach and results.
How Does Optometry SEO Work?
To understand how optometry SEO works, it helps to know the three types of optimization involved in this marketing tactic. They are:
On-page optimization, which helps you make your website more search engine friendly. It improves content, structure, and design to align with search engine guidelines and preferences.
Off-page optimization helps you promote your site's pages from outside of your website, usually through link building and social media engagement.
Technical optimization ensures that search engines can easily read, access, and crawl your website pages. It typically deals with site speed, indexing, and other technical aspects.
Can you do on-page SEO only? Yes, but it will never be enough. All these elements should work together to create a solid optimization plan. The tips below will teach you how to combine all three.
3 Optometry SEO Strategies for Success
With so many SEO strategies for optometrists, where do you start? Here are three:
     1. Load Your Content with Valuable Information To Establish Niche Authority
Well-researched and thought-out articles help drive traffic, but they also showcase your knowledge and expertise, two factors that will help people trust you.
But how do you make your copies sound authoritative? Consider these ideas:
Use keywords only when necessary. Remember the golden rule: write for humans, and you'll never go wrong.
Back claims with data. If you're quoting or referring to another study, link to the original source to add credibility to your argument. Show graphs, videos, or images that further support your point.
Include an "About Us" page. This is where you can talk about the practice, its team, and what you stand for — information that helps build trust between you and potential patients. You can also share your story and how you got into optometry to add a personal touch.
Write long-form content. Lengthy pieces, such as case studies and resource pages, optimize your pages with relevant keywords and help you add substantive information. For longer articles, aim for 700 to 3,000 words, depending on the topic.
     2. Focus On Local SEO To Generate More Targeted Traffic
Unless you are a traveling optometrist, your immediate clients are within your local area. That's why it's important to focus on local SEO when optimizing your website for search engines.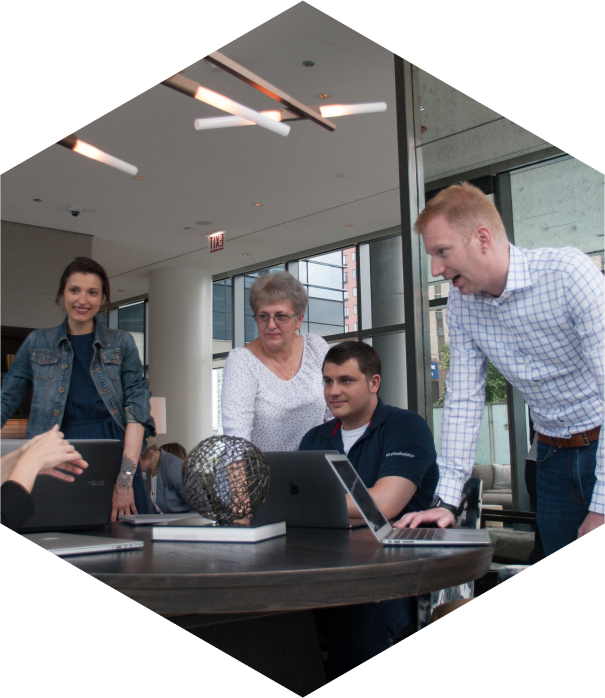 How Can We Help?

Fill out the short form below or call us at:



(888) 846-5382
Here are some ideas:
Create a Google My Business (GMB) page. This free listing allows you to appear in the local three-pack (the top three results for a local search). Optimize it by adding keywords in your description, uploading photos, and responding to reviews.
Strive to get "local" backlinks. These are links from websites within your region or county. Get them by claiming directory listings, sponsoring local events, or guest blogging on other sites. Analyze your competitors and see where they're getting their backlinks from.
Include NAP and use it consistently. Your Name, Address, and Phone number (NAP) should be on your website and GMB page. Use the same format for each. If you update one listing, update the rest too.
     3. Improve User Experience (UX) Design To Decrease Abandonment Rate
Your website's UX design is important for two reasons:
It impacts your SEO. When determining rankings, Google considers factors such as page loading time, mobile friendliness, and site navigation.
UX affects conversions. People will only do business with you if they're comfortable on your platform.
Here are some ideas on how you can improve your website's UX design:
Keep pages simple and concise. Too much information will overwhelm visitors. Stick to the essentials (fewer menus, the better) and present them in an easy-to-digest format.
Make buttons and links big and visible. Reduce friction by making your call-to-action (CTA) buttons distinct and prominent. These include action words like "Book Now," "Schedule a Consultation," and "Buy Now."
Maximize new tech. AI chatbots, for example, can help you schedule appointments, answer common questions, and give information on specific eye conditions and updates on new trials and studies.
Summing Up
SEO is important for any business, and optometrists are no exception. It brings your business in front of your market, helps build trust, and drives conversions.
The tips above already give you a solid foundation. But if you want to ensure that your optometry website is truly optimized for searches, work with an experienced digital marketing agency that knows your niche inside out.
Call Digital Authority Partners (DAP), who can help assess your current strategy, identify areas for improvement, and develop an action plan that will take your SEO game up a notch. Get in touch with us today to learn more!