Pay-per-click (PPC) advertising is a hugely important part of any successful digital marketing strategy. With search engines, social media platforms, and other PPC tools offering the prime position to those paying for space, businesses need to be battling it out with their competitors in the PPC ads game.
When searching, you'll notice that most search engines, eCommerce platforms, or social media feed present ads alongside the organic results and posts. While many people think PPC is simple – bid the most for, your ad will appear – this isn't true. It's a complex channel consisting of multiple systems, tactics, tools, and skills. You won't be surprised to hear that many companies turn to a PPC agency to help them get the best results and ROI.
---
If you want to learn how Digital Authority Partners can increase your PPC effectiveness, watch this video!
---
How Much Do PPC Agencies Charge?
This question is broad with no specific answer. Instead, this article will overview the different pricing models and contract types PPC agencies usually use. Additionally, you'll dive into the pros and cons of each, informing you which is best for your business.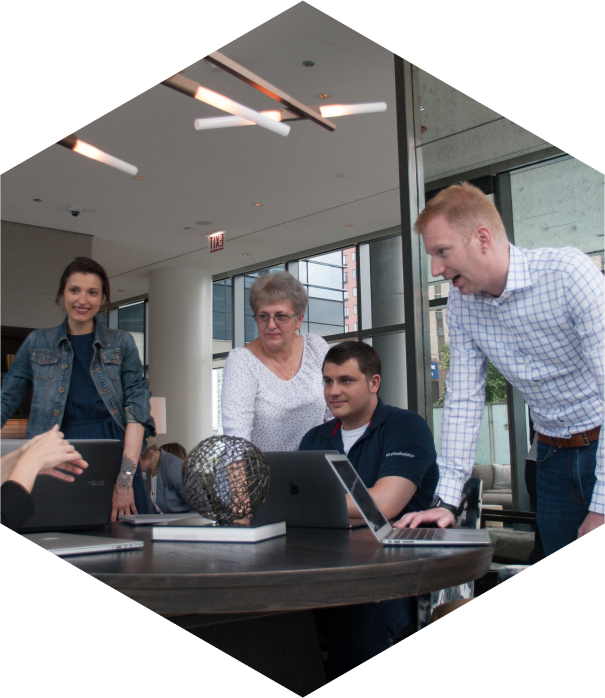 How Can We Help?

Fill out the short form below or call us at:



(888) 846-5382
The great thing about PPC is that you can control its costs, but you can't always accurately calculate PPC agency costs. You set a budget for your accounts, and it will not exceed a predetermined rate if you set up your account correctly, but with different pricing, agency costs can fluctuate. A massive 45% of small businesses do online advertising, but many aren't utilizing PPC to its full potential. Let's make sure you aren't one of them.
PPC Contract Types
1. Flat Fee Pricing
This model is the most common PPC ads agency contract, consisting of a specified monthly payment, quarterly or annual payment for all PPC management and optimization activity. Our top tip for this pricing model is to ensure you understand what's included in your contract, allowing you to monitor progress and ensure your agency of choice is following through on the work they're supposed to be doing.
     Pros of Flat Fee Contracts
If you're running a tight ship with a strict budget and little room for flexibility – a flat fee is the perfect PPC management contract. Operating with fixed monthly payments, you know your spending will be as it never fluctuates. Additionally, if your business has consistent demand levels all year round, you should opt for a flat fee package.
     Cons of Flat Fee Pricing
A flat fee contract can be quite limiting for a PPC ads agency, meaning your business may not benefit from their entire skillset and conversion generating tools. For example, dynamic ads, landing pages, and other complex work require the agency to put in more time and effort, meaning additional PPC ad costs for your business. However, you could attempt to negotiate a set amount of landing pages and dynamic ads into your monthly rate, making it more expensive.
Also, other pricing models offer PPC agencies the opportunity to make much more money for themselves, meaning they may be less motivated to dedicate the time and energy to your flat fee contract than elsewhere. To avoid this, try sourcing a partner who only offers flat-fee arrangements.
2. Performance-Based Advertising
With this model, you only pay the PPC agency for the quality of work they produce. This strategy can work in two ways. First, you can pay a percentage of the revenue generated by the agency or a specific amount per qualified lead.
     Pros of Performance-Based Advertising
You know that you're never going to overspend, and your costs will align with the revenue generated. Additionally, with the added motivation of a limitless income, your PPC agency will have the incentive to ensure your PPC campaigns perform exceptionally.
     Cons of Performance-Based Advertising
If you're not an eCommerce company, the PPC costs can quickly add up, and you could see a little reward. As you don't have a way of tracking generated revenue, you'll be on a pay-per-lead package. You could receive many poorly qualified leads who don't convert to customers, meaning you're paying a PPC company but receiving no cash in return.
Percentage of Ad Spend
As the name suggests, you'll pay a PPC agency a specified percentage of your business's amount on ads. So, for example, if you've set a monthly Google Ads budget of $10,000 and a set a 10% contract with your agency, you'll be paying out $1,000 per month for their services.
Pros of Percentage of Ad Spend
You know your outgoings if you've set a monthly budget, meaning you can better manage your overall marketing spend. The significant part about this payment model is that it keeps your agency striving to improve and generate as much revenue as possible. They know if PPC is performing well, you're likely to inject more budget, meaning they get a pay increase.
Cons of Percentage of Ad Spend
Usually, agencies will only commit to this contract type for a client with a large budget. For example, they may stipulate you must have a minimum budget of $10,000 per month. Therefore, this contract is limited to those large organizations with massive budgets and often off-limits to smaller businesses.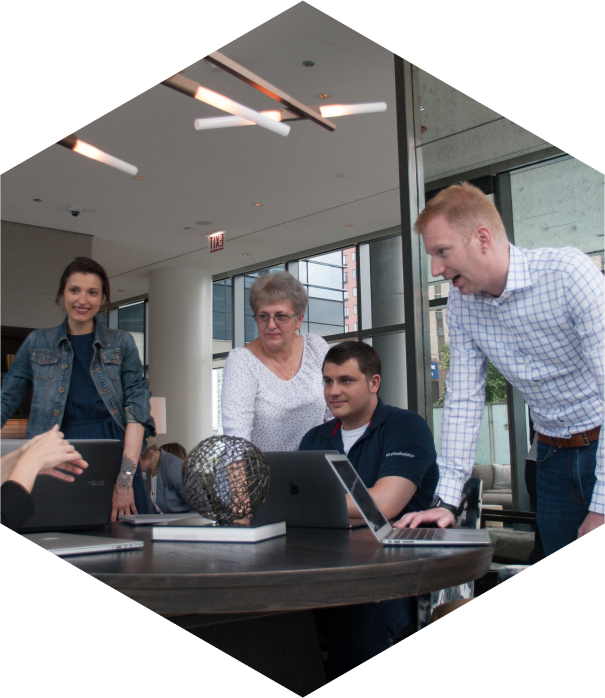 How Can We Help?

Fill out the short form below or call us at:



(888) 846-5382
Sometimes, they open their services to businesses under the budget requirement, but you still have to pay them based on their set minimum amount. For example, your usual account budget is £10,000 at a 20% fee, meaning £2,000 per month. So even if your budget is £5,000, you still have to pay £2,000 per month.
Choosing the Right Contract Type
Overall, it comes down to the size of your budget and flexibility. We suggest asking the PPC agency a selection of the following questions to discover the answers that you need and find the right package for you:
How experienced are you with businesses in my industry?
Can you provide examples, case studies, and testimonials of successful work?
How do you measure success, and how is this reported to me?
Are you certified in my preferred ad platforms?
What contract types do you offer, and what are the fees?
From here, you'll be able to assess if the PPC contract and agency are suitable for you. So, in answer to how much should PPC ads cost? It's completely relative to your business and the contract you choose.
Remember, never underestimate the importance and depth of PPC advertising. There are many ways to improve your PPC campaigns, and choosing the right agency will ensure you do that.