If selling on Amazon has reached your mind, welcome to the SEO competition. This has been the latest craze in the first quarter of 2023 as people search through Amazon to buy office supplies, gadgets, books, personal items, clothes, and computer parts.
Ranking high on Amazon searches requires adjustments to structured data, product listing optimization, and product content optimization. If you need help with making your products rank higher on Amazon searches, talk to a trustworthy ecommerce SEO Agency.
---
Want to learn more about the Digital Authority Partners approach to SEO? Watch this video!
---
Here are 12 strategies you can implement to help boost the visibility of your products on Amazon:
1. Follow a Structured Data Format
Amazon requires organized product details — the names, descriptions, prices, ratings, and reviews. Segregate and categorize your products accordingly. 
Instead of creating a separate page for every color of each style, summarize all the details on one page. Limit the information for each product to around five sentences.
2. Conduct Product Listing Optimization
Promote each of your product listing pages on Amazon. You can use a backlink strategy to
invite traffic from your website and social media pages to your Amazon product listing page. But avoid adding links to your Amazon product listing page to other sites; you should convert sales from it.
3. Use the Amazon Search Bar for Keyword Research
You can use the Amazon search bar to find clues on the popular items. Consider the trending keywords and apply some of them to similar products.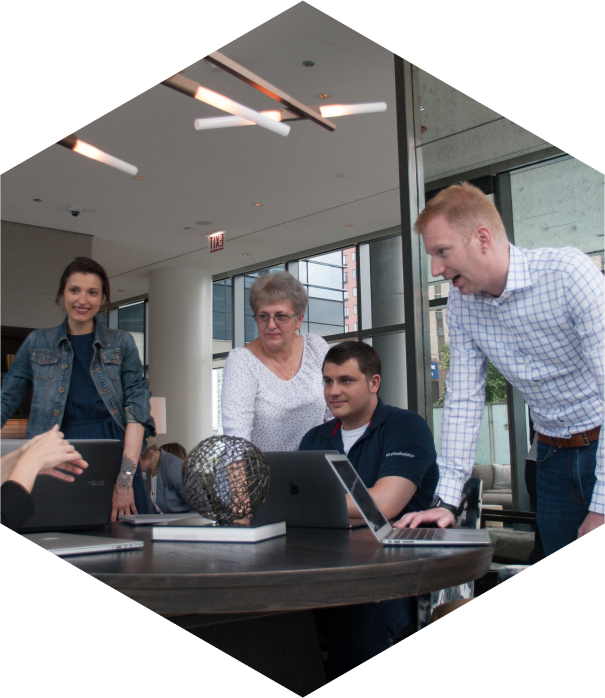 How Can We Help?

Fill out the short form below or call us at:



(888) 846-5382
Use related keywords when you write the product descriptions or content. You can reuse these keywords to drive traffic to your Amazon product listing page when you conduct your social media marketing campaigns.
4. Make Your Product Details or Content Relevant 
Research about the popular items nowadays and trending products. Find out what people look for nowadays through customer surveys and consumer reports. Analyze some reports on consumer behavior to understand what is going on in the market and the changing needs of your target audience. 
Write phrases that appeal to your customers using the data that you have. Deliver the content in a way that surely catches their attention and persuades them to buy your products.
5. Integrate Social Media Optimization
You need backlinks to direct users from your website or social media pages to your Amazon product listing page. These tell people that they can buy your products on Amazon. 
Create enticing posts on Facebook or Instagram with links to your Amazon page. If you offer discounts, tell your customers that they can use them when they purchase from your Amazon page.
6. Include Ratings and Mention Reviews
Ask your customers to rate your products' quality or performance. Take note of the comments and work hard to improve your brand's quality based on consumer feedback.
Develop a customer-centric business approach that appeals to Amazon. When you receive complaints, do not ignore them. Respond as soon as possible and offer solutions so that customers will not give you additional poor feedback. 
Amazon will rank your products higher in search results if your brand consistently receives positive feedback. Collate reviews from your customers and include them in the product information. 
All the feedback will guide consumers through their decision-making. The more positive reviews you receive, the higher you can rise through the ranks. Consistently improve the quality of your products and services. 
7. Go for Paid Advertising If You Are New
You will have a hard time beating popular products, so the way to reach the top is Amazon paid advertising. Shell out some dollars to give your new product a lift. 
As you boost your SEO campaign, your product will gain visibility and reap a high volume of traffic. Eventually, you can rely on your organic marketing efforts and lessen the paid advertisements. 
8. Build High-quality Backlinks
Amazon requires its product listing pages to be independent and capable of converting immediate sales. It does not encourage links leading to your website and social media pages, so you must rely on backlinks. 
You can post promotional content on your website and add a link to your Amazon product listing page. At the same time, you can post teasers on your social media page that has a link pointing to your Amazon product listing page. 
Continue building high-quality backlinks that will create hype for your brand. Amazon will notice the traffic volume leading to your product page. If you have built a popular and reputable image for your brand, Amazon will rank it higher in search results. 
9. Invest in Video
Take advantage of the power of video to lead prospects to your Amazon page. Create compelling content on your product listing page to convert sales immediately. Upload your videos on YouTube or Facebook and add links that lead to your Amazon product listing page. 
10. Use High-quality Photos
Use large, high-quality photos so that Amazon can apply zoom effects to them. Do not upload blurry images. The background must be white, especially for the main image.
11. Launch a Brand Patronage Campaign 
Create an in-demand image for your brand so that the hype can drive traffic to your product listing page. You need a lot of popularity strategies for your brand to interest your target market. Create customer demand for your brand so that Amazon can recommend your products. 
12. Fix Broken Links
Amazon does not want dead ends in the browsing history of users. Fix broken links as soon as possible. Make sure that your products have sufficient stocks so that your product listing page has active daily sales.
Final Words
You can use these 12 strategies to increase traffic for your Amazon page. Placing your products on Amazon can help improve your brand's online visibility. Amazon's search algorithms give you clues on good SEO practices. Amazon can help your business keep a grip on ecommerce, but it is still wise to keep your own website and run your other digital marketing campaigns as usual. Remember that your vision for your company must continue amid the trends and fads of SEO.