A/B testing, or split testing, compares two versions (A and B) of a webpage, email, or ad to determine which performs better in terms of user engagement, conversions, or other relevant metrics. Software-as-a-service (SaaS) marketing needs A/B testing to optimize campaigns by systematically testing different elements.
This guide covers the topics below:
Importance of A/B testing for SaaS marketers
What happens when you overlook A/B testing?
Steps in A/B testing
An expert SaaS marketing agency can help you monitor and analyze your campaigns effectively.
Let's go!
---
Want to know how we help SaaS businesses stand out from the crowd? Watch this video to learn how DAP makes it happen!
---
Why A/B Testing Is Important for SaaS Marketing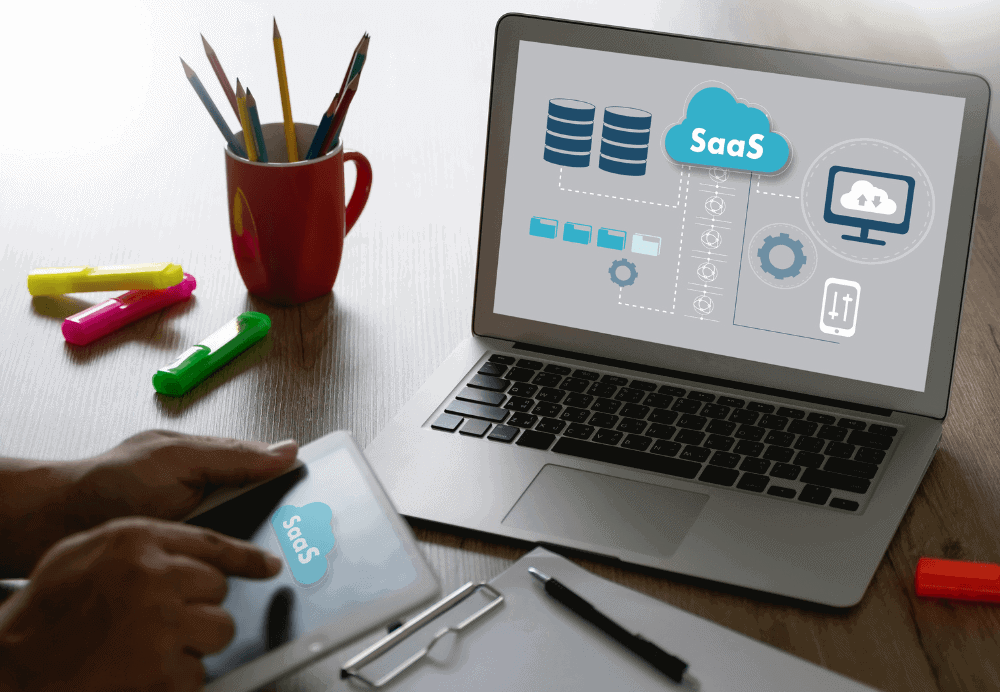 Monitoring and analysis are critical parts of marketing. In SaaS, A/B testing reveals the right combination of marketing elements that can effectively reach and engage the audience. Here are reasons why a SaaS company should prioritize split testing.
     1. Making Data-Driven Decisions
A/B testing can guide data-driven decisions in SaaS marketing. It provides concrete, empirical evidence on how changes to marketing elements affect user behavior and outcomes. By running controlled experiments, marketers can determine which version of the campaign (A or B) performs better in conversions, engagement, and other metrics.
This data-driven approach allows SaaS marketers to make informed decisions, optimize strategies, and allocate resources more effectively. Let us apply this testing method to an example.
A clinic appointment scheduling and video conference app for doctors can benefit from A/B testing. Marketers test two variations of their email campaign promoting a new video conferencing feature. Version A emphasizes the convenience of virtual consultations, while version B highlights the platform's security features.
They divide the audience randomly into two groups, one to receive version A and one to receive version B. They then track metrics such as open rates, click-through rates, and conversion rates. The company determines which messaging approach resonates better with its audience, enabling data-driven decisions for future marketing efforts and product positioning.
     2. Ensuring Continuous Improvement
Split testing can promote continuous development in SaaS marketing. It allows marketers to systematically test and refine various elements of their campaigns, including SaaS content marketing, comparing different versions of ads, landing pages, or emails.
SaaS companies can identify what resonates best with their audience and continuously improve their strategies. This iterative approach ensures marketing efforts align with evolving customer preferences and market dynamics. These lead to sustained growth and effectiveness in the long term.
Let us return to our example. The software services company offering clinic appointment scheduling and video conferences enjoys continuous development through A/B testing. They test two versions of their website's user interface (UI).
Version A features a simplified, more intuitive UI design, while version B incorporates additional features and functionalities. By tracking user engagement, conversion rates, and user feedback, the company can identify which UI design enhances user experience. This allows them to continually refine their software to meet evolving user needs and preferences.
     3. Optimizing User Engagement
A/B testing can optimize user engagement in SaaS marketing. It can identify the most effective strategies and content for engaging the target audience. By testing elements such as headlines, visuals, or call-to-action (CTA) buttons, SaaS companies can find what resonates best with users and keeps them engaged.
This data-driven approach ensures marketing efforts maximize user engagement and improve overall effectiveness. From our example, the software services company optimizes user engagement by testing two variations of an email campaign promoting their services.
Version A includes a clear, concise CTA button, while version B features a CTA as a text link within the email content. They track click-through rates and conversions to determine which CTA format results in higher user engagement and increased sign-ups for their services.
     4. Allocating Resources More Efficiently
A/B testing helps SaaS firms allocate resources more efficiently by identifying which marketing strategies and elements generate the best results. By comparing the performance of different variations, such as ad copy or targeting parameters, SaaS companies can focus their resources on the strategies that deliver the highest return on investment (ROI).
Using this data-driven approach ensures marketing budgets are allocated effectively, optimizing the use of resources and minimizing wasteful spending.
In our software services company example, they use A/B testing for resource allocation by running two versions of an online advertising campaign. Version A targets a broad audience, while Version B focuses on a more specific segment, such as specialized medical practitioners.
By comparing the conversion rates and cost-per-acquisition for each audience, the company can allocate more resources to the higher ROI version. They ensure their marketing budgets are directed toward the most valuable audience segments.
     5. Providing a Competitive Advantage
Split testing can help SaaS companies gain a competitive advantage because it allows them to continually refine their strategies and stay responsive to changing market dynamics. By testing different approaches and elements, they can identify what resonates best with their audience and differentiate themselves from their competitors.
Through this iterative process, a SaaS firm remains agile, responsive, and positioned ahead of the competition in terms of marketing effectiveness and customer satisfaction. Based on our example, the software services company develops a competitive advantage by testing two versions of a pricing strategy.
Version A offers a standard subscription pricing model, while version B introduces a tiered pricing structure with additional features for higher-tier subscribers. Analysis reveals which pricing strategy leads to higher conversion rates and revenue generation.
The software company can gain a competitive edge by offering a more appealing pricing model that works better with its target audience, setting them apart.
What Happens If SaaS Companies Skip A/B Testing?
If SaaS companies skip A/B testing, they miss out on valuable opportunities for data-driven optimization. Without it, they might rely on assumptions rather than concrete evidence, which leads to less effective marketing strategies and wasteful resource allocation.
They also risk falling behind competitors who continuously refine their approaches through A/B testing, shrinking their market share and growth potential.
What Are the Steps in A/B Testing?
A/B testing is a critical part of the monitoring and analysis of marketing strategies. It typically follows these steps:
1. Identify your goal. Define a clear objective for the A/B test, whether it's improving click-through rates on an email, increasing sign-ups on a landing page, or boosting engagement on a social media post.
2. Select a variable to test. This could be the headline, CTA button, images, or color scheme. Focus on one variable at a time.
3. Develop two versions, the control (A) and the variation (B), where the only difference is the variable you're testing. For example, to test a headline on an email, send identical emails to each group, with only the headline different.
4. Randomly assign the audience to either version A or B to ensure a fair comparison and eliminate bias in the results.
5. Collect and measure the performance of both versions based on the goal. Use relevant metrics and analytics tools.
6. Determine which version performed better. The winning version is the one that achieves the goal more effectively.
7. Apply findings from the A/B test to make improvements.
8. Continuously test and refine different elements to optimize your marketing efforts over time.
By following these steps, you can systematically test and improve various elements of marketing campaigns. This leads to better results and a more effective overall strategy.
Summing Up
SaaS marketers must never overlook A/B testing to improve their marketing strategies. Split testing is also an ongoing process. Repeating it is the only way to keep up with your customers and what they want. Partnering with an expert SaaS agency can help you ace SaaS marketing like a pro.
Contact Digital Authority Partners for the latest in marketing strategies for SaaS companies.