Digital marketing is as old as the online world and at the heart of almost every successful modern-day business in San Diego. It has enabled businesses to spread their messages much further than traditional marketing does while reducing costs in the process. Online advertising is typically more affordable than traditional methods and provides access to a much bigger audience at the click of a button. As a result, digital marketing should be a primary focus for your San Diego business, so that it can reach its full revenue potential.
But how exactly might your business benefit from digital marketing? We'll provide the details below, but first let's find out why digital marketing for San Diego businesses is so important.
---
Want to learn more about the Digital Authority Partners approach to Digital Marketing? Watch this video!
---
Why Digital Marketing for San Diego Businesses is so Important
It's impossible to ignore the use of smartphones and electronic devices in everyday life. Forbes recently outlined that many users spend more than 25% of their day on these devices, which may highlight the addictive nature of technology but also clearly points to the potential for your business in digital marketing. Every business needs to be in the same place as its target market and it's clear that almost every demographic with purchasing power spends much of its time online. But it's also important to have a solid marketing strategy and to know the origins and importance of search engine optimization.
Search engine optimization (SEO) was coined during the development of Google and other search engines. Early on, marketers realized the potential of SEO and the immense traffic they might generate through knowing how to master algorithms that dictate how a business is ranked on search engines. There was much less competition back then but digital marketing has changed and evolved as more and more marketers have taken to the online world. That's why most reputable companies employ the experience of a San Diego Digital Agency - they know how to help businesses get ahead and they know exactly what tactics work today.
Let's take a look at some of the key advantages of digital marketing and how San Diego businesses might benefit from investment in an online strategy that works.
5 Key Benefits of Digital Marketing for San Diego Businesses
     1. Digital Marketing is the Most Affordable Type of Marketing
Digital marketing is more affordable than traditional marketing methods and has leveled the playing field for small or medium-sized companies. Social media advertising is a good example of low-cost advertising and offers an incredible reach in terms of audience. Online advertising also removes the need for paper, printing, and printers, which brings down the cost even further, while the labor to oversee these traditional methods is also less. Moral of the story? Digital marketing is the most affordable type of marketing when it's done right.
     2. Engagement is Much Higher with Digital Marketing
Recent studies show that high-quality digital marketing is the most engaging type of marketing. When digital marketing is done right, you can expect much greater engagement from your target market than you would with traditional marketing. This is partly because you can interact with your audience online through digital marketing, and answer questions, fix problems, or respond to queries that might lead to greater sales. You can also use this engagement for market research and to build community while selling your brand, products, or services at the same time.
     3. Businesses Can Target the Right Audience from the Beginning
Digital marketing enables marketers (and businesses) to segment their audience and target the precise people whom they want to see their message and pitch products. Online tools also provide access to metrics and means of measuring the success or failure of each marketing campaign. This means that marketers can use demographic information or user activity data to refine their targeting and increase the probability of success for their advertising campaigns. Further, access to such information makes it possible to re-target certain visitors or audience segments for future ads or marketing campaigns. It's also important to remember that getting this right at the beginning of a marketing campaign can save a business substantial amounts of time and money.
      4. Conversion Rates and Generating the Right Kind of Leads
Digital marketing is still all about the sales funnel which relies on a marketers' ability to generate sales and leads from online traffic. Separating real buyers from those who browse is crucial, and digital tools and technology make it much easier to address this side of marketing. If you ask any reputable San Diego Digital Marketing Agency, you'll find that focusing on the quality of these leads will result in a higher rate of conversion. After all, when you target the precise people who want or need your product, there is a much greater chance they'll respond to your call to action.
      5. Digital Marketing Can Build Brand Credibility Quickly 
Digital Marketing is a powerful way for brands to gain and build credibility with a particular audience. Research illustrates how brands that focus on digital marketing have more credibility, and this is important for both image and online authority. After all, Google pays close attention to authority and uses this value as a key metric for the algorithms that drive search rankings. Building brand credibility online can attract a whole new audience to what you do.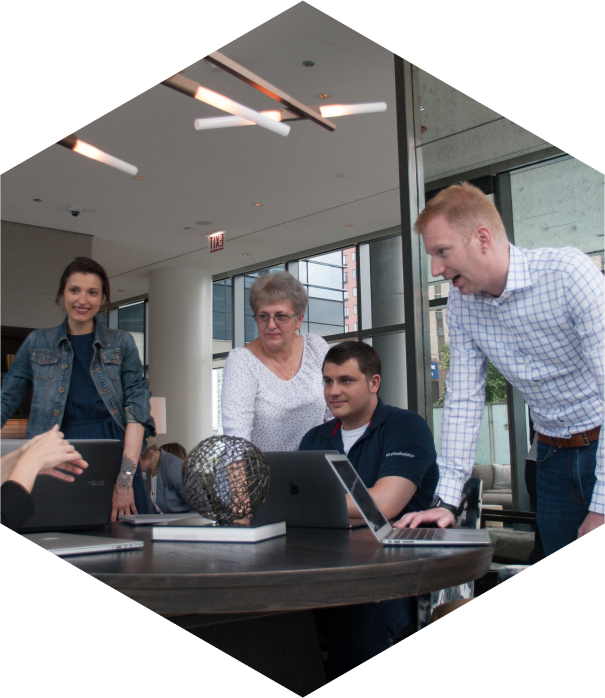 How Can We Help?

Fill out the short form below or call us at:



(888) 846-5382
Final Thoughts
Digital marketing is unrivaled when it comes to speed, for there is no quicker way to get a message out to a target audience in San Diego. It's instant and doesn't require the kind of time it takes to do something like print, produce and distribute a traditional advert. Whether your digital marketing is a social media post or an email newsletter, this message is transmitted within seconds to a sizable audience and without the costs of traditional advertising. When you consider the benefits and the rise of the online world, a digital marketing strategy is not only beneficial but is essential for San Diego businesses that want to get ahead.