Are you looking to run high-yield PPC campaigns? If so, it truly pays to partner with the right PPC agency that has the tools, strategies, and what it takes to create compelling campaigns for your brand, services, or products.
But don't assume all digital marketing companies are similar.
A reliable PPC agency should be frank, especially regarding what works and might not. After all, PPC marketing, while incredibly beneficial and profitable for your business, isn't exactly a silver bullet.
Knowing the truth right off the bat will save you a helluva headache later. So, yeah, here are ten secrets you probably won't hear from a shoddy PPC agency.
---
If you want to learn how Digital Authority Partners can increase your PPC effectiveness, watch this video!
---
1. A/B Testing Is at the Core of Improving Nearly All Key Metrics
Better ad campaigns don't simply magic themselves up. You have to monitor, review, and fine-tune your PPC campaigns – then repeat. It will take multiple rounds of testing and fine-tuning until you hit the sweet spot.
One thing a flimsy agency may forget to tell you is that A/B testing is at the core of it all. Multivariate or split testing helps you shine the spotlight on many vital variables, be it content, technical SEO, imagery, etc.
A/B is essential for keyword discovery and improving conversion and other key performance metrics if done correctly. Therefore, it's central to the success of any PPC campaign.
2. Garnering the Most Clicks Isn't the Be-all and End-all of Managing Your PPC Account
Flimsy PPC companies will do everything to get more clicks, including using black-hat methods that could get you in trouble with Google.
The truth, however, is that not all clicks are created equal. Getting the most clicks from your ads isn't the be-all and end-all of effective PPC campaign management.
It's just one piece of the puzzle.
The most important thing is to ensure that you're getting high-quality clicks. You want people interested in your products, brand, or services to click your ads. Remember, you're paying a premium for every click.
3. Monitoring Landing Pages and CTR Is Crucial
Click-through rate (CTR) is a massively important metric used to measure the strength and performance of PPC campaigns. It weighs the number of clicks against the total impression your ads get.
In that respect, CTR is a measure of user interest and, therefore, tied to your campaign's overall conversion rate and return on investment (ROI).
Likewise, landing pages help you delight and possibly convert users that click through. So, again, they go hand in hand.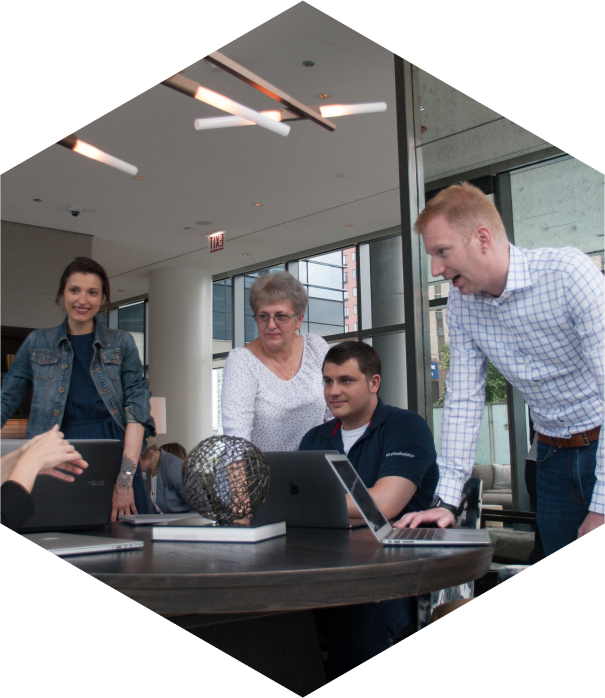 How Can We Help?

Fill out the short form below or call us at:



(888) 846-5382
Is crucial to keep track of both CTR and landing page performance.
4. The PPC Industry Is Replete With Scams and Fraud
The PPC market is an everything-goes industry. The last thing you want is to have a fraudulent agency working on your ad campaigns. According to Forbes, curbing ad fraud might be your best marketing strategy.
You don't want a company that uses scam-like techniques or strategies to get you temporary results. But, unfortunately, they will cost you dearly in the long haul.
When it comes to establishing a robust online presence, getting results like a higher ranking is good, but maintaining a squeaky clean reputation is even more crucial.
5. Data and Analytics Are Central to PPC Success
A forward-thinking PPC agency should emphasize the importance of gathering, monitoring, and analyzing data. According to WSJ, you can efficiently orchestrate personalized experiences for users by embracing data-centric marketing strategies.
No two brands, businesses, or companies are the same. As such, using a generic PPC strategy won't cut it.
You must use data and analytics to get a clearer picture of your target audience and industry. Then, you'll craft ad campaigns that pack the most punch and deliver optimal results.
6. Google Could Penalize or Suspend Your Account for Policy Violations
Google penalizes and suspends more ad accounts than many PPC agencies are willing to admit.
Don't forget the search giant is a business at its core. And it has to make money from ad publishers. So they will go above and beyond to ensure that you don't violate policies that harm their business system.
Unfortunately, some agencies use shady tricks such as clicks-for-hire to get as many impressions and CTRs as possible. Google will suspend or even penalize your account if they find out.
7. Patience Is the Best Policy
We all want results and want them now. But unfortunately, lack of patience is the number one reason many brands fall for fraudulent digital agencies that promise instant results.
The truth of the matter is that getting results from PPC advertising takes time. So it calls for patience, especially if you're just getting started.
Besides, you'll have to compliment your PPC ad campaigns with SEO, content, email, and social media efforts. And they, too, can take time to make any visible impact. So, in a nutshell: patience will pay off if you do your PPC campaigns right.
8. Your Ads May Not Be Getting Attention From the Right People
Keywords are at the heart of every PPC campaign. That can be both a blessing and a curse.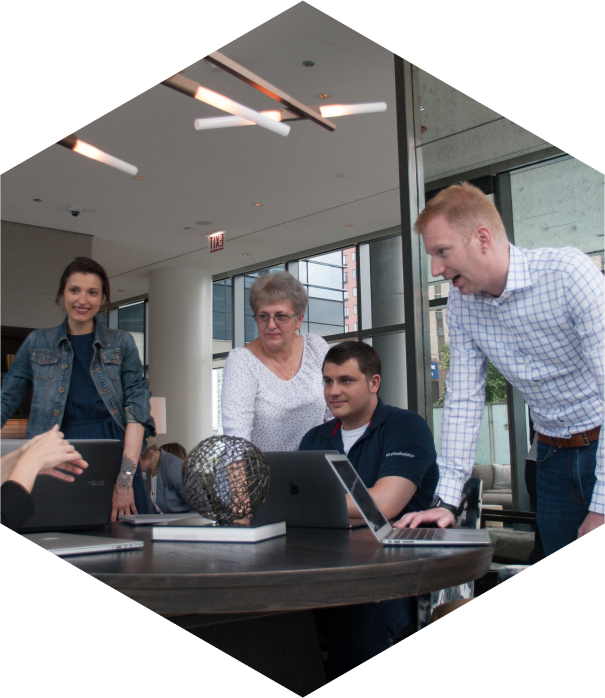 How Can We Help?

Fill out the short form below or call us at:



(888) 846-5382
Online users use keywords to search for products, services, or information they want. It's the job of the PPC agency to discover these keywords and connect the dots.
However, it's tough to know if your PPC company is targeting the right keywords or not. Unfortunately, if your ad campaigns are not getting the right results, the latter might be true.
9. It All Starts With Setting Clear Goals & Expectations
Most PPC agencies are eager to jump straight to creating ads. But it's super important that you have a clear picture of what you want to achieve from your campaigns before getting started.
A good agency will tell you that you need to sit down and set clear expectations and goals. That enhances communication in the future and makes sure everyone is on the same page from the get-go.
10. PPC Best Practices Are Constantly Changing
Your PPC campaigns can be affected by minor or significant changes made by Google and other ad networks. Therefore, you don't want to partner with an agency that doesn't keep up with the industry's best practices, especially regarding search engine algorithm changes.
Conclusion
PPC campaigns can work wonders for your digital marketing efforts with the right strategy and agency. But it's essential to be realistic and work with a company that's willing to tell you what works and what doesn't.