In a digital world, where the majority of businesses have a website, competing with each other for much-desired search engine traffic, how can you differentiate yourself? SEO (search engine optimization) should be one of the most important channels within a marketing strategy.
Why is SEO so crucial? Well, over 25% of people click on the first search engine result, meaning you've got to do everything you can to appear in the highest spots for as many searches as possible. The further you fall down the rankings, the less traffic will reach your website—if you're on page two and below, you're lucky to see any users at all.
The problem is SEO is a minefield of ever-changing skills that is often too much for an in-house team to handle. This is why so many businesses outsource SEO to companies like our Las Vegas SEO agency. The main stumbling block people face is knowing how to pick a good SEO company, so we've put together our top tips of what to look out for.
---
Want to learn more about the Digital Authority Partners approach to SEO? Watch this video!
---
Understand Your Business & Goals
Nowadays, your website is the face of your company. It's the first impression people get of your business, and it's crucial it reflects your brand personality. Before you decide upon an agency to work with, you need to ensure they are willing to take the time to understand your businesses thoroughly, the products and services you offer, target market, and brand values. 
If they don't take the time to do this, your company could be represented in a way that you don't agree with, focus on targeting the wrong people, and, ultimately, lose valuable customers.
Additionally, you should ask them to agree upon some objectives and discover how they are going to report upon them. Unfortunately, too many businesses miss this step, meaning they don't know what they're working towards or if their agency is making any progress.
Technical SEO Skills & Services
Do you want to know how to find an SEO expert? Ask them about their technical SEO services. Realistically, most on-page SEO practices are easy fixes and often revolve around content. However, technical SEO is a different ball game, with the vast majority carried out in the back-end of your website, in code, or using a range of third-party tools. 
As a project proposal, an SEO agency will likely present a list of fixes and recommendations for on-site structure, speed, and responsiveness. At this stage, you need to ensure they are able to complete this work for you. It's easy enough to carry out an audit—there are tools that tell you what to do. The hard part is implementing the changes.
Don't Listen To False Promises
SEO is an ever-evolving beast based around uncontrollable algorithms. It's safe to say that nobody can promise anything in this space. If you hear someone say they'll have your website ranking in first position for ten keywords by X date—run for the hills! These are entirely false promises. No one can make this statement with absolute certainty. 
Understanding how to choose the best SEO agency often comes down to asking the right questions and seeing the evidence. In this situation, we suggest requesting to see the results they've achieved for other businesses and explanations of the work they carried out.
In every industry, people over exaggerate their capabilities. Some see it as a great sales tactic. That shouldn't be the case for an SEO agency. Their business thrives on data, meaning they should have the facts to present to you that back up their claims.
Are They Certified?
Search engine algorithms are always changing, sometimes drastically. For example, the majority of websites are now ranked based on their mobile experience rather than desktop. Additionally, to appear in searches, you must have a secure HTTPS website, not HTTP. Keeping up to date with the latest changes and ensuring they don't negatively impact your search rankings is crucial. 
A great way to pinpoint those agencies is to find out if they're an accredited partner of the major search engines—mainly Google. If they have partner status, they will be in the know and follow best practices to keep your site protected against any upcoming algorithm changes.
Be In It for the Long Haul
Did you know SEO is an ongoing project of optimization that requires constant attention? Or, did you think it was as simple as changing my content once, and that's it? You have to be prepared to be in it for the long haul with an agency. If you're expecting your website to be ranking in the top spot within a week, then you're in for a rude awakening. 
Yes, there are quick fixes and changes that will see a short-term boost in your ranking. However, you must remember SEO is a competition. Other businesses in your industry are battling for the prime position, meaning you've got to continually improve, better your efforts, and capitalize on areas they aren't taking advantage of.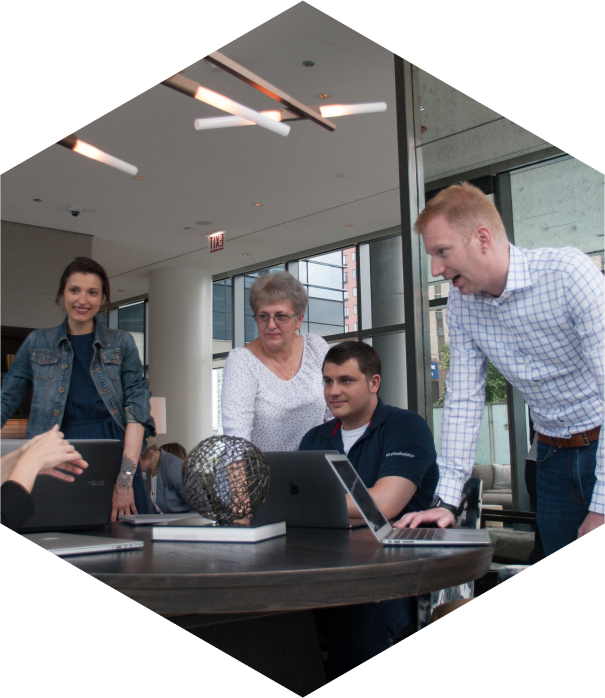 How Can We Help?

Fill out the short form below or call us at:



(888) 846-5382
When heading into a meeting with a potential SEO agency, this should be at the forefront of your mind. Long-term strategy and planning are what set apart the average from the best. It's important to set your expectations early, let the agency know you understand SEO is a long-term project, and see how they respond.
In Summary
The benefits of SEO are incredible, but how to choose an SEO agency that's right for your business comes down to your understanding of it. Both you and your chosen partner need to agree upon objectives and goals that are measurable and frequently assessed, but you have to appreciate that SEO isn't a quick fix or one-time thing. Be wary of those who promise results they can't guarantee. Make sure they offer all the skills and expertise you need, and you won't go wrong.
Selecting an impactful SEO agency has the power to transform the results of your digital marketing—don't underestimate its importance.