A well-designed search engine optimization (SEO) strategy is no longer purely the remit of the online-only business. Brick-and-mortar retailers and service providers also need to have strong online marketing skills because almost every new customer that your business gets will have looked you up online before getting in touch.
As a result, we thought we would take this opportunity to go over some basic SEO tips for business growth. Companies of all sizes and in all sectors often choose to turn to an established SEO agency to help with this activity, but you can make progress yourself with our overview.
---
Want to learn more about the Digital Authority Partners approach to SEO? Watch this video!
---
Everything Is Linked
Digital marketing is a broad term that encompasses a number of disciplines. For the purposes of focusing on long-term growth, there are four core pillars to pay attention to: SEO, Content, Email, and Social Media. These do not necessarily stand alone, and any strategy that you implement that focuses on one of the four will have an effect on the others.
For example, your content strategy might include blog posts that you will need to ensure are search engine optimized, and you'll direct readers to through your social media or email marketing.
Start With SEO
With that in mind, what should you look at first? SEO is the answer. Knowing and using the principles of SEO means writing effective content, promoting it on social media or email, and opening the door to higher search engine rankings, a stronger web and social media presence, and more customers and clients.
     1. Keywords
Using and improving SEO means engaging in extensive keyword research – finding out what your ideal customers are searching for, how often those search terms are used, what the intent behind the search was, and what your competitors are up to. It can be tempting to pick some high-volume keywords that apply to your company, but these are likely to be among the most competitive search terms. You can get significantly more traction by focusing your efforts on lower-volume phrases that you capture.
     2. Off-page
SEO is not simply restricted to your keywords, however. In fact, there are many aspects of your web presence that need to work in harmony to truly optimize your search engine ranking position, and that includes your off-page SEO.
Off-page SEO refers primarily to how other sites link to yours. The key word here is "link" – you are essentially telling Google (or the other search engines) that your page and the linked page are affiliated, albeit not in an official sense. That means that you only want to be linked with pages that have the level of trust and authority that you want to be associated with, so make sure that any guest posts that you publish or sites that you reach out to for a link are high-quality.
     3. Technicals
The last major segment of SEO is the technical side. This refers primarily to how your site and content interact with both the user and the search engine algorithm – so aspects like how long it takes your page to load, how accessible it is to mobile users, and how the site crawlers can access and index your pages.
Technical SEO is perhaps the best demonstration of how SEO is a long game. Honing and perfecting your technicals won't necessarily reap instant rewards, but getting it right from the outset can pay you dividends as your business begins to grow.
Plan Your Content
When you have a good idea about how your SEO will be working, you will need to design your content plan. Start with your landing pages. This is where you ultimately want to drive traffic, so they need to be of high quality. Ensure that every page is well-written, informative, has an engaging style that speaks to your ideal audience, and has effective calls to action – getting potential customers on your website and not encouraging them to move further down the sales funnel is a wasted opportunity.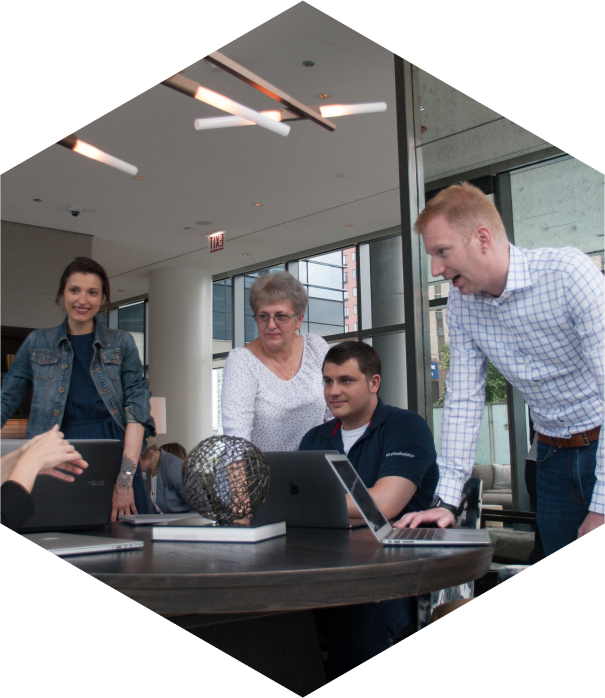 How Can We Help?

Fill out the short form below or call us at:



(888) 846-5382
Next, your content should start to build outward. Blogs are the popular answer here, both those hosted on your own web property and guest posts that you have published elsewhere are important. Be sure to use the keywords that you decided on, and create your content around them – many of the leading keyword research tools also have content strategy and topic research functions, although you may have to pay for these features.
Drive Traffic
When you have written, proofed, and published your new blog post, it is time to start drawing attention to it. Your social media platforms are the obvious first step here – a simple post that encourages readers to follow a link to the post is all that is needed. Try to be more creative than simply stating "new blog published" and instead ask a question in your post that you believe your audience cares about and your blog answers.
The same is true for your email marketing: send a brief note out to your subscribers with a link to the blog, and you should be able to immediately start to drive traffic to it. If your content is interesting, engaging, and trustworthy, those email subscribers will share it with their colleagues, friends, family, and peers – and your readership, subscriber list, and customer base will grow accordingly.
Define the Strategy
One of the biggest mistakes businesses, particularly small or medium enterprises, make is in not continuing with a defined SEO strategy. It is not as simple as jotting down some thought into a blog template, clicking publish, and waiting for the traffic to roll in. The process is ongoing, and the returns might take weeks or months to start to develop – plenty of time for the more impatient of us to lose heart and move on to other projects.
The best course of action for a business of any size is to discuss your goals and targets with a professional SEO and digital marketing consultant. At Digital Authority Partners we take those goals and build you a unique, customized strategy – a strategy that we can then implement, manage, and adapt for you.
Get in touch today to find out more about our award-winning digital marketing agency, and start your path to long-term growth through SEO.