Search engine optimization or SEO can promote your website and help it rank higher on search engine results page (SERPs). Whether you're working with an SEO agency or considering a DIY approach, learning the different types of SEO is a must for every business owner or marketer.
Let's take a quick look at the various types of SEO. Which one will work best for your website?
Let's begin!
---
Want to learn more about the Digital Authority Partners approach to SEO? Watch this video!
---
On-Page and Off-Page SEO
SEO may be classified into two general strategies: on-page and off-page SEO. On-page techniques involve your website elements, including your content, site speed, keywords, title tags, descriptions, etc. On-page SEO is essential in increasing traffic and brand recognition.
Off-page SEO are strategies that optimize your site but are not performed within your website. Any strategy that does not happen on your site is an off-page SEO strategy. Blog commenting, forum posting, guest posting, social networking, influencer outreach, and answering questions in forums are some of the most popular and effective off-page tactics.
Off-page SEO is an essential digital strategy to rank higher on SERPs. These convey your authority online and promote trust in your industry and your audience.
Technical SEO
One type of SEO that may be classified as an on-page strategy is technical SEO. This type of SEO is all about ways of addressing technical issues and preventing potential glitches. Getting the help of a technical SEO expert is the best way to handle your website's technical side.
Technical SEO strategies include fixing broken links, toxic links, and crawl errors. It's about finding and fixing security, crawling, indexing, and link issues. Optimizing your website's technical aspects improves user experience, which is one of Google's ranking factors.
Local SEO
Local SEO strategies must be one of your priorities if your business has a bricks and mortar store. Local SEO can help your website increase traffic and generate more leads, leading to more foot traffic to your local shop.
Local SEO places your business in local search results. People searching for your business or your type of business in your area will see search results that include your company.
The most important part of local SEO is claiming and optimizing your Google My Business profile. Your GMB is your free listing in Google and is connected to your Google Maps page. It has all your business information, including your business name, address, phone number, website, hours of operation, and much more.
Optimizing your GMB profile, by including your business' short description, customer reviews, and photos, is vital. Another integral part of local SEO is securing local directory listings. Adding your business to local general directories and industry listings will improve your rankings in local organic search results.
White Hat SEO
SEO strategies have branched out into different tactics. SEO may be classified as white hat or black hat strategies. White hat SEO is a safe optimization strategy to rank websites higher on SERPs.
Meanwhile, black hat SEO are tactics that are inconsistent with SEO guidelines. These unethical tactics may end in penalties from Google and other search engines.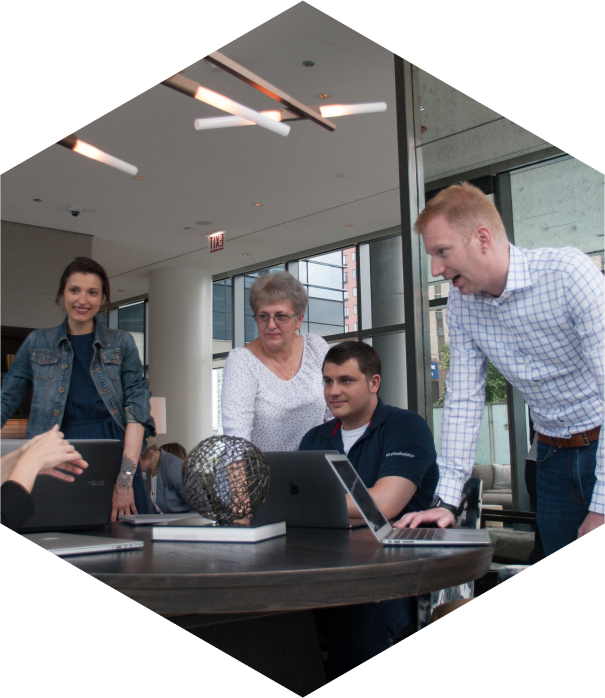 How Can We Help?

Fill out the short form below or call us at:



(888) 846-5382
White hat strategies complies with search engine guidelines and, thus, will help your website rank better. All ethical methods are considered white hat SEO. Some of the most widely used are building backlinks, using different kinds of content, creating long-form content, building your social media channels, and more.
Aside from white hat and black hat SEO, gray hat strategies also exist. Gray hat SEO is a combination of white and black hat tactics, meaning these strategies may result in search engine penalties depending on how you use them.
Examples of gray hat SEO are buying questionable domains, buying links, social media automation, and using PBNs or Private Blog Networks to create links. Avoid gray hat SEO to stay safe from penalties and future algorithm updates.
Negative SEO
Negative SEO is a form of black hat SEO that your competitors mainly perform to impact your website rankings negatively. These strategies are dangerous, and the best way to safeguard your site from negative SEO is to secure it against malware attacks and hackers.
Some of the most widely used negative SEO strategies are using automated spam link-building tools, leaving fake or bad reviews on a website, using scraped content, and hacking sites to steal links.
YouTube SEO
YouTube is one of the most widely used search engines. Using YouTube SEO will help promote your business or brand on this video platform. YouTube subscribers and user numbers are increasing. Companies must never overlook this opportunity to bring more traffic to their websites and local businesses.
Strategies to optimize your YouTube channel include using the right keywords on your videos, video title and description; having the correct thumbnails; creating playlists; and optimizing video tags. Create high-quality, relevant, and engaging videos to increase your watch time. This is one of the most important ranking factors on YouTube.
Voice Search SEO
More people use their smartphones to search for everything online. From sports results to train times and from information about a local shop to local weather, people turn to voice search for quick and concise answers.
Voice search SEO is about optimizing your website to work with voice search. Strategies include the use of natural speech that people use to search for your business online. Creating a site for voice search includes techniques like optimizing your site's FAQs and publishing content that provides answers to voice searches.
Voice search SEO suggests using question-based keyword phrases or conversational keywords, which many people find more straightforward to use than regular search. The Smart Audio Report highlights the increased use of voice technology in everyday consumer behaviors. Business owners and marketers must never overlook the benefits of voice search when they're creating marketing strategies.
Summing Up
SEO may be classified in many ways. It can be on-page SEO, off-page SEO, or technical SEO, strategies that promote your site's ranking on SERPs. Optimization may depend on how you want your business to be recognized, such as local SEO, YouTube SEO, or voice search SEO.
Strategies such as white hat, black hat, and gray hat SEO also vary in how they are used. To summarize, you must always opt for white hat strategies, avoid black hat tactics, and be careful with gray hat strategies. Meanwhile, negative SEO may be used by your competitors to impact your site's rankings negatively.
Learning the various SEO tactics can help you optimize your website correctly and effectively. Start your SEO journey today with a call to Digital Authority Partners!