Hospitals are a vital part of our society. They provide healthcare for people when they're sick and help to keep us healthy. But to continue providing this valuable service, hospitals need to have a good marketing strategy.
If you're a hospital administrator, then it's your responsibility to make sure that your hospital has a strong marketing plan in place. One of the most effective ways to reach your patients is through healthcare email marketing. In this article, we'll give you seven essential steps for successful healthcare email marketing. Let's go!
Do I Need An Email Marketing Campaign?
The first question you might be asking yourself is whether you even need an email marketing campaign. After all, hospitals have been around for centuries, and they've managed to do just fine without emails.
Email marketing can be an excellent asset for any hospital, especially as a way to stay in touch with past patients and attract new ones. With more than 306 billion emails being sent and received each day, it's clear that your target audience is using email frequently. So not only is it a great way to reach a large number of people without breaking the bank, but it's a cost-effective way to build relationships with your patients.
Think about it this way: every time you send an email, you're building brand awareness and increasing the chances that people will come to your hospital when they need medical care.
How To Create A Successful Healthcare Email Marketing
Now that you know you need an email marketing campaign let's move on to how you can create a successful one.
     1. Keep It Personal
One of the most important things to remember when you're creating an email marketing campaign is to keep it personal. People want to feel like they're being spoken to as an individual, not just another name on a list. In fact, 71 percent of consumers expect companies and brands to deliver personalized interactions.
One way to do this is by using the recipient's first name in the subject line and in the body of the email. You can also segment your list so that you're sending different emails to different groups of people. For example, you might send one email to new patients and another to existing patients.
Another way to keep your campaign personal is by using images of real people instead of stock photos. This will help your recipients feel like the people featured in email marketing are real people who work at your hospital and not actors. This can make a big difference in how they perceive your brand.
     2. Offer Something In Return
No one wants to feel like they're being sold to, especially when it comes to healthcare. That's why it's essential to offer something in return for signing up for your email list. For example, you might offer a free e-book or white paper on a topic related to health.
You can also offer discounts on treatments or services or even something as simple as a free healthy dessert in the hospital cafeteria. Whatever you decide to offer, make sure it's something that your target audience will find valuable.
     3. Make It Mobile-Friendly
More than 97% of Americans now own a cellphone of some kind. That means that it's more important than ever to make sure your email campaigns are mobile-friendly.
This means using a responsive design so that your emails can be easily read on a small screen. It also means keeping your text short and to the point so that people can quickly scan it and find the information they're looking for. And finally, it means using large, easy-to-click buttons so that people can take action without having to zoom in on their screen.
Your mobile-friendly emails will enable you to reach a wider audience and increase the chances that people will take action on your campaign.
     4. Get To The Point
No one wants to read a long, rambling email. That's why it's important to get to the point and make your message clear from the start. The subject line of your email should be short and to the point, and the body of the email should be concise as well.
If you have a lot of information to share, consider breaking it up into a series of shorter emails. That way, people can digest the information more easily and are more likely to read through to the end.
     5. Segment Your List
Segmenting your list refers to dividing your contacts into groups so that you can send more targeted emails. For example, you might segment your list by age, location, or gender.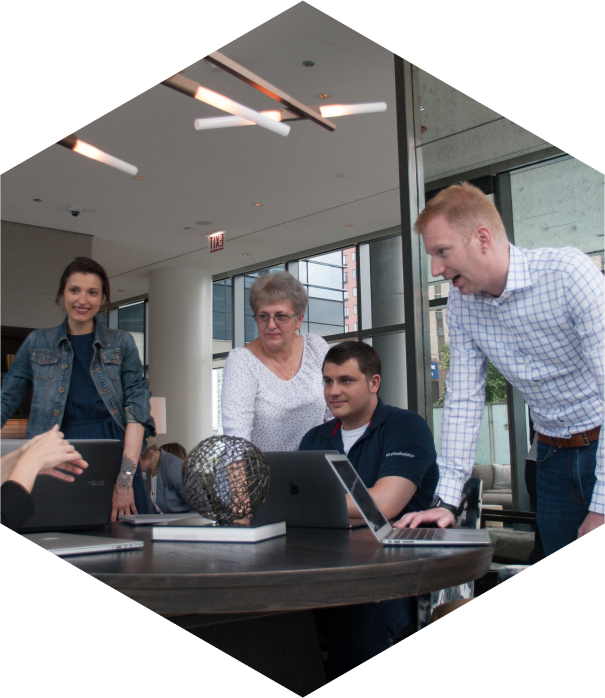 How Can We Help?

Fill out the short form below or call us at:



(888) 846-5382
You can also segment your list by the stage of the buyer's journey. For example, you might send one email to people who are just starting to learn about their condition and another email to people who are ready to make a decision about treatment.
By segmenting your list, you'll be able to create more targeted and effective emails that will resonate with your audience.
     6. Use Easy To Read Templates
To ensure your emails are easy to read, use simple and clean templates. Avoid using too many images or complicated layouts. Instead, focus on making the text easy to read by using short paragraphs and clear headings.
You should also make sure your call-to-action is prominently displayed so that people can take action quickly. And finally, use large, easy-to-click buttons to make it easy for people to take the next step.
     7. Ensure You're Following HIPAA And Accessibility Compliance
As a healthcare company, it's more important than ever to make sure you're following all the latest compliance regulations. That includes HIPAA, which governs how patient data can be stored and accessed, and the Americans with Disabilities Act,  ADA, which requires that all companies provide equal access to their products and services.
By following these compliance regulations, you'll not only be protecting your patient's data, but you'll also be protecting yourself from potential fines and penalties.
Summing Up
While healthcare email marketing may seem complicated, it doesn't have to be. Following these simple tips will help you create an email campaign that is both effective and compliant. If you find yourself struggling to create an email marketing campaign for your organization, let Digital Authority Partners help. Our team of experts can create a custom email marketing solution that meets your specific needs. Contact us today to learn more.