Search engine optimization – or simply SEO – is a huge part of almost every digital marketing strategy. It's the process that helps websites to rank high in search engine results pages (SERPs) to increase their online visibility.
In the past, SEO only required site owners to make use of keywords throughout their website in order to experience considerable ranking on SERPs. However, the ranking process has become more complex and meticulous year after year. Now the term SEO really involves several marketing strategies and practices, interwoven together. Included in this meticulous web of strategies are technical SEO and on-page SEO.
There are instances where a marketing company will focus only on selected areas of SEO. For example, an agency may consider itself a technical SEO agency, as it specializes in technical SEO only. This allows agencies to focus on and perfect one key area of your SEO. You might be wondering if this is the most practical approach for your business.
Does focusing on a single facet of SEO affect your website's overall performance? Are some strategies more important than others? Are we not sacrificing other SEO strategies (like on-page SEO) that can also help us achieve our marketing goals?
To answer these questions, we must understand the nature of these SEO strategies and their purposes.
---
Watch this video to learn how Digital Authority Partners tackles Technical SEO!

---
What is Technical SEO?
Based on the name itself, this SEO segment deals with all the technical aspects involved at the backend of your website. It's where you put in the right set of HTML codes to increase your search engine ranking and make your site as user-friendly as possible.
Technical SEO is the ideal starting point once you decide to optimize your website for search engines.
Here's what a sound technical SEO strategy can do for your website:
     1. Create an Excellent Site Structure
Many assume that a good website should have all types of bells and whistles. However, having too many features cramped on a site may make it hard for search engines and humans to go through your pages.
Thus, having a simple website architecture is actually better. Prioritize making it more functional and informative rather than anything else. Get rid of broken links that will only hurt your chance of ranking higher.
This will help search engines pinpoint the essential pages on your website, especially if you intend to start acquiring links from other websites.
In addition, your users will be able to easily find everything they need about you and your business. They'll know exactly where to navigate with a single glance at your homepage. Also, you'll avoid the dreaded dead links that disrupt their time on your website.
     2. Improve Website Security
Your search engine rankings don't only rely on your site structure and content. It also depends on how secure your website is. This is due to search engines' high regard for online security.
Technical SEO uses Secure Sockets Layer (SSL) to tighten your website security. Getting this certificate isn't that complicated. Some providers even install it for free.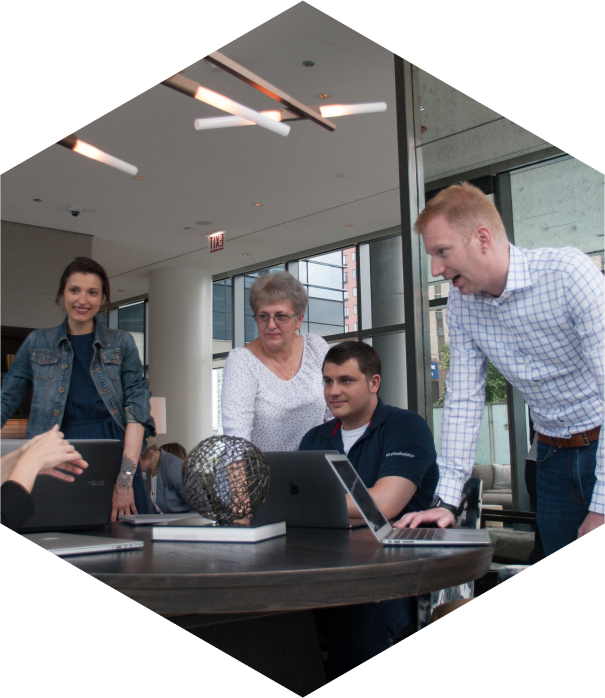 How Can We Help?

Fill out the short form below or call us at:



(888) 846-5382
Having a secured website boosts both your ranking and your credibility. Once people see the "HTTPS://" on your URL, they are far more likely to trust you. It also improves the user experience by getting rid of unwanted pop-up ads.
     3. Fast Page Load Speed
One of the things you want to avoid when it comes to your website is a high bounce rate or people leaving your site too quickly. Most of the time, users do this when a page takes more than three seconds to load.
Technical SEO speeds up your website by keeping a simple structure as mentioned previously. It also erases all insignificant elements like excessive spaces and line breaks from the codes. In addition, it also lessens image sizes.
Having a fast-loading website doesn't just win visitors, search engines also reward sites that load quickly with higher rankings.
     4. Ensure Unique and Valuable Content
Technical SEO looks into your content and makes sure that it's not duplicated anywhere else. Duplicate content can affect your ranking as it confuses search engines, making them unable to distinguish one source from the others.
A common source of duplicate content comes from having multiple URLs for a single piece of content or print versions. You can change the settings of your content management system (CMS) to stop it from creating these additional URLs. Another thing you can do is to tag the "preferred" version of the page using a canonical link element.
Aside from making sure that your content is unique, technical SEO also determines if your content is too thin or doesn't provide value to your audience. You have a choice to delete or fix them by bulking them up with more information. You can even combine two related pieces of thin content to save time.
     5. Optimize for Mobile Devices
Search engines place a lot of emphasis on mobile SEO since many people access the internet using their smartphones and tablets now. This means websites shouldn't only perform well using a laptop or desktop, they should also work effectively on these hand-held devices.
Truth be told, not all websites are compatible with phones. Some take a while to load, and others don't display all their elements correctly. This can frustrate users and cause them to leave your website.
Your website shouldn't give people an implied message that they should open their computers to view your website properly. They can easily click the "Back" button and go to the next result on their phones.
What is On-Page SEO?
While technical SEO focuses on the backend of your website, on-page SEO centers on the content that you post. You can use its guiding principles to put together a high-quality website that is easily visible and accessible for everyone.
It is also worth noting that optimizing your content improves your domain authority. This metric makes your website appear more reputable. Though not used as a criterion to determine your search engine ranking, it allows you to monitor its performance compared to your competitors.
Here's how you can use on-page SEO strategies to optimize your website:
     1. Develop the Right Keywords
Keywords are one of the core elements of on-page SEO. They bring your website to the search engine's attention so that they can rank it accordingly. However, this isn't something that you can do randomly.
There's a logic behind the use of keywords for SEO purposes. There's research involved on which rests the efficacy of your keyword strategy. You can use keyword research tools and look at your competitors.
Always aim for keywords that are not too common to avoid competition. Study your audience and get to know the terms they use on search engines. Usually, long-tail keywords are the way to go as they often lead to specific information.
     2. Using Targeted Keywords in Your Content
Once there's a final list of keywords, it's time to use them on your website. Before, websites used to "stuff" their pages with keywords regardless of whether the content made sense or not. However, SEO has gone through a lot of changes since then.
Search engines now put a lot of importance on websites that provide valuable content. They have the means to check if websites are manipulating the algorithms in an attempt to raise their rankings. They penalize these sites, making it harder for them to rank.
Use your keywords naturally throughout your content. Some tools can help you determine how many times you should be using each keyword throughout each piece of content in order to get noticed by search engines.
     3. Optimize Your Titles
Keywords shouldn't only appear in the body of your content but also in your titles. This enables search engines to learn and understand the subject of your topic. Use the keyword at the start of your titles, ensuring the full length does not exceed 55 characters. 
However, don't forget to create interesting titles to catch your audience's attention. It's also helpful to use headers on your content to make it easier to read. You can also optimize the headers with your keywords to provide search engines with even more context.
     4. Assign SEO-friendly URLs
URLs may appear short, but you can still utilize them for your SEO needs. They don't just have to consist of random numbers and symbols.
An SEO-friendly URL can give search engines and readers additional insight into what your content is about. However, you'll want to be sure to keep them short and add your main keywords.
In addition, a good URL can make people more inclined to visit and stay on your page. It can also help improve your search engine ranking.
     5. Complete Your Meta Descriptions
A meta description is the summary of your page that people see when they spot you on search results pages. It may be easy to skip it first, especially when you don't know its purpose and how helpful it can be.
However, there are several reasons why you should take the time to make your meta description powerful. Like any summary, it gives users a chance to understand what your content is about. It tells them whether your page is worth visiting or not.
Meta descriptions don't necessarily help in search engine rankings. Still, when you use your keywords in this section, search engines will highlight them when they perfectly match the terms a person used on the search bar.
     6. Update Your Content
A lot of people make the mistake of forgetting about the content they create once they hit the "publish" button. SEO is constantly changing. So, once search engines release an update on their algorithms, you should adjust your website's SEO right away.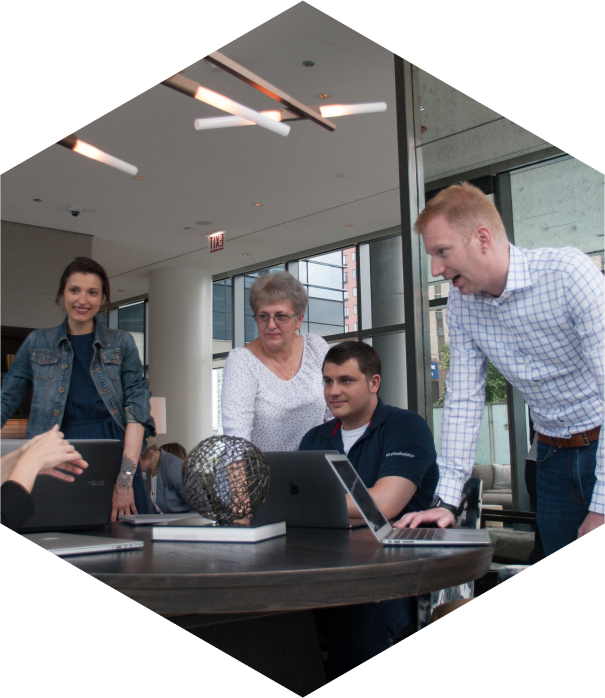 How Can We Help?

Fill out the short form below or call us at:



(888) 846-5382
Revisiting your old content also allows you to correct any errors you missed the first time. Moreover, it enables you to provide new information about the topic to keep your content up-to-date and relevant.
     7. Add Images
Websites are incomplete without visuals.
Adding images doesn't just make your pages look more appealing, it also adds context that can help readers understand your topics better. In addition, images improve the readability of your content by acting as dividers in between your paragraphs.
However, be mindful when uploading images to your pages. Huge graphics can slow down the speed of your website, which can hurt your ranking. You can resize your images without sacrificing their quality.
Moreover, you can optimize your images by adding your main keyword to the alt text. This way, your page will also rank high on the search engine images results.
Which SEO Strategy is More Important?
If you're going to overhaul and optimize your whole website, working on technical SEO is the best place to start. This will already prepare your site to rank on search engines. It will also lay all the groundwork for your on-page SEO.
Without technical SEO, all your other SEO efforts may go to waste. On-page SEO won't give you the results you need if you didn't optimize the backend of your website.
Nevertheless, you still need on-site SEO to have a high-quality website. It works with technical SEO to improve your search engine ranking. After all, search engines cannot promote you to users if you don't have valuable content to provide.
It's okay if you can't do both right away. You can put on-page SEO aside and take care of technical SEO first. It may seem too complicated, but it can help you determine all the things you need to work on to achieve your objectives.