If your business is in the healthcare industry, you should never ignore the benefits of healthcare email marketing. Using email as a marketing tool is crucial to business success. This guide will touch on three essential email marketing tips:
Users' device compatibility
Regular campaign testing and development
Steering clear of spam filters
Some marketers claim email marketing is outdated, but we beg to differ. Would you like to know how email marketing can promote your healthcare business or practice?
Let's begin!
1. Include Device Compatibility in Email Marketing Strategies
Global email marketing revenue could increase to $17.9 billion in 2027. It is a good idea to add email marketing to your digital marketing arsenal to grow your healthcare business. But more importantly, making your emails compatible with mobile devices is ideal.
Nearly everyone owns a smartphone and uses their device to look for information online. People also use such devices to check their emails. Use this to your advantage. Email your patients about upcoming consultations, procedures, or treatments.
Meanwhile, considering that email users may view their emails on small devices like mobile phones, making sure the email content is still easy to read is crucial. Note these tips to ensure your email's device compatibility.
Control subject line length. Your email subject should be about 60 characters to display completely on a desktop. However, for mobile, it should be between 25 and 30 characters only. Thus, create concise subject lines that recipients can read in full, even on small devices.
Optimize preheader texts. The preheader text is the first line of your email copy. It supports the subject line by giving readers an idea of what they will find when they view your email. The length of preheader texts varies depending on the device, but keeping it to 90 characters would be best.
Create concise emails. Your email body must be short, scannable, and readable. Use bulleted lists to emphasize important points. Use short paragraphs to group ideas into smaller blocks of text.
Think twice before using images. Most mobile devices may not show images by default. Thus, avoid using pictures and focus on enriching your content. Use descriptive copies to make up for an image-free email.
Place a visible call to action (CTA). Place a CTA near the top of the email body to enhance clickability. If you're using CTA buttons, they must be 44x44 pixels for best results.
2. Enhance Healthcare Email Marketing With Regular Testing
Regularly monitor, test, and update your healthcare email marketing materials. By using A/B testing on different email elements and closely monitoring results, you'll eventually find the best copy for your campaign.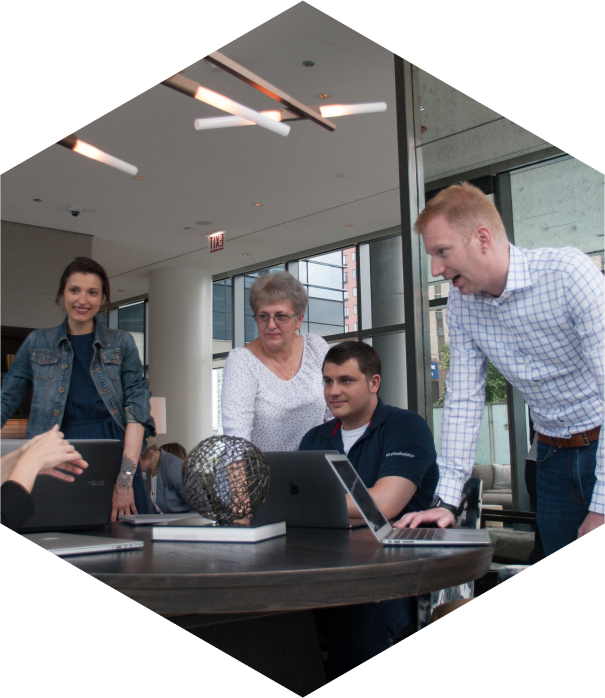 How Can We Help?

Fill out the short form below or call us at:



(888) 846-5382
A/B testing or split testing applies to almost all marketing campaigns, especially email campaigns. It is one way to determine which email message variation will improve your conversion rates, leading to increased revenue in the long run.
To set up A/B testing on your email campaigns, follow these steps:
Define your objective. Have a specific goal in mind. Do you want to improve click rate, reach, and engagement or reduce unsubscribe rates?
Choose your variable. Select your variables and test one variable at a time. For instance, try which email copy will provide better email open rates, considering two different subject lines.
Set the Testing Parameters. The parameters will depend on your campaign type. Consider parameters like how long the test will run, who the recipients are, or the time of day to send the email.  Determine how to split the recipients: how many will receive email versions A and B?
Start testing. You may manually send the test emails or use your email program to run the A/B test.
Analyze results. Give your test ample time to gather significant data. Once the results are in, analyze them.
Once you find some issues, take the time to correct these at once. Follow these tips on email marketing testing, monitoring, and updating.
Test various kinds of offers. Test different offers in your email messages to determine which offer performs best and which ones need updating.
Check the landing page of your email. Ensure your landing page contains the information, deal, service, or product as promised in your email.
Consider user segmentation. Group email subscribers by criteria such as age, gender, location, etc. Send different email formats and styles per group.
Test newsletter format and send times. A survey found that sending newsletters five times a week or fewer increases open and click-through rates. Sending too much may cause subscribers to unsubscribe.
3. Steer Clear of Spam Filters for Effective Email Reach
Ensure your email gets to your audience and not straight to their spam folders. When this happens, you're likely to lose your clients' confidence if they expect an email reply. They may also view your offers as spam and will be less likely to open your emails. Avoid these by considering these techniques.
Ask your clients to whitelist your emails. Gmail, Outlook Mail, and Yahoo! Mail recognize that emails from your contacts are not spam. Therefore, ask your subscribers to whitelist your emails to add your "from" address to their contacts. Add whitelisting instructions to your welcome email.
Ask permission to send emails. Emails sent without permission get flagged as spam. Avoid this by asking permission as early as when your clients or patients sign up for your services, buy your products, or sign up for an offer.
Consider email marketing laws. The CAN-SPAM Act provides ethical practices when sending commercial emails. This law ensures that emails are sent with permission, a mailing address, a descriptive subject line, and a way for your clients to unsubscribe.
Take time to proofread. Always review your email format, body, and structure. Avoid spammy subject lines and a body that looks like a robot has written it. Get rid of typographical errors, correct image sizes, and format your paragraphs to avoid being labeled spam.
Summing Up
These three top tips will help create a stellar healthcare email marketing campaign. Help your clients and patients get the most accurate, updated, and quality information so they can make good decisions about their health through email.
Contact us today if you want to know more about how email marketing can impact your healthcare business or practice.