Best practices for search engine optimization (SEO) are constantly changing to keep up with technological advances. And advances in computing technology drive better processing and propel revisions to internet search algorithms.
So if you ask a good SEO agency how to increase your site's rank in search engine results pages (SERPs), its answer today differs from its answer last year. And using topic clusters is an  emerging method for revolutionizing SEO.
Here are five ways to position yourself for great SEO results through topic clusters:
Check how competitors do it
Pick striking distance keywords
Build up your buyer's journey
Research your target market
Connect your cluster pages
There's a lot to discuss, so get ready to take notes.
Let's go!
---
Want to learn how Digital Authority Partners approaches SEO? Watch the video below!
---
1. Check How Competitors Do It
Whether you're doing it for B2B or B2C online sales and marketing, building effective pillar pages is a straightforward process. Start with an idea for a topic that is broad enough to need support from branch topics. This idea can come from a variety of sources.
Here are a few examples:
An emerging theme from reviewing your existing content
Content that is too big to sufficiently cover in one article
Trending topics in the industry that you want to rank for
The last one, in particular, is a rich source of pillar page concepts. Your competitors are all racing to serve a common target market, more or less. That means what they do, you should do, too, but better.
Do this by asking yourself:
What are my competitors most known for?

What patterns can I see in their content?

Is there anything they have not covered yet?
You do not have to comb their websites for pillar page examples. Familiarize yourself with the critical topics they keep returning to, which should tell you what you need to know.
2. Pick Striking Distance Keywords
Keywords are still essential to SEO, even with topic clusters. However, they guide your content strategy rather than forming its foundation. This is especially true for "striking distance" keywords, which are terms your website ranks for in the top 1–5 positions.
When you have built up a cache of content, you notice patterns in your website's growth. One or more of your previously targeted keywords should yield some positive results – unless your website is full of stand-alone articles.
Here is a quick guide for checking your keyword ranking:
Log in to your Google Search Console profile.
Click on "Performance" on the left-hand menu.
Look at "Position" in the right-most column.
What you see is the general ranking for your website. You can refine your query to view rankings for specific URLs or pages.
Regardless of how you do it, this process allows you to pinpoint keywords or content performing well in SERPs. Use this information to determine which, if any, existing topics you want to continue building. Alternatively, you might find new topics to use.
Either way, this is a practical, data-driven way to utilize topic clusters for SEO.
3. Build Up Your Buyer's Journey
Every lead and customer you have sits somewhere along the buyer's journey. While experts may differ on the precise buyer's journey model, it is a fact that creating content throughout the buyer's journey helps you attract and retain customers, which is the point of SEO.
For this article, the reference model looks like this:
Awareness
Consideration
Purchase
Retention
Advocacy
Although every part of the buyer's journey matters, you only need to concern yourself with the first three when dealing with topic clusters. Retention naturally happens as you create and publish content that customers need. Advocacy, or vocal support, likewise follows from good customer service.
When coming up with subtopics for your pillar pages, aim to include the following:
Articles that bring attention to your brand, products, or the customer's problems
Content that offers compelling solutions or compares popular products or services
Articles that point to your business as a place to get help or find necessary solutions
4. Research Your Target Market
"Organized" is perhaps the most accurate way to describe topic clusters. Every part of the process of creating topic clusters is intentional and systematic, leaving little room for randomness. So far, this article has discussed keywords and the buyer's journey related to topic clusters.
The logical conclusion from the points covered is that you can only market your content if you know your audience. Another way to utilize topic clusters is by directly responding to your target market's needs. You might know who your customers are without knowing anything about them.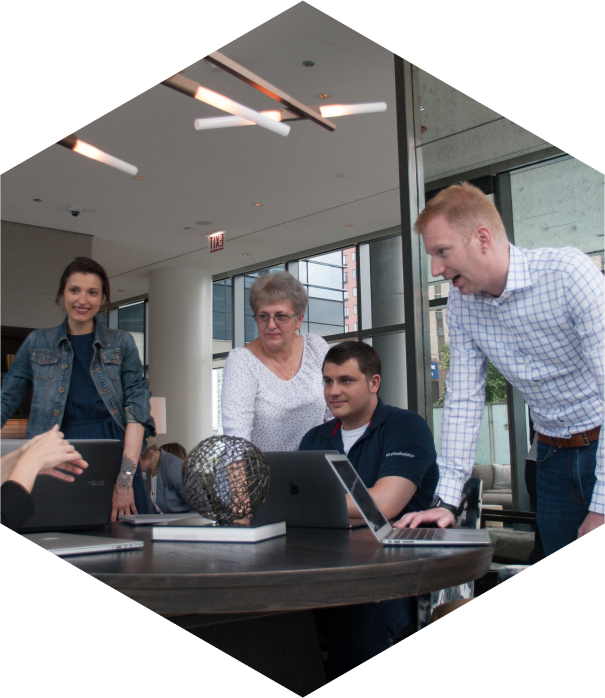 How Can We Help?

Fill out the short form below or call us at:



(888) 846-5382
Get new ideas for topic clusters by gathering information on your target market. Create an action plan for collecting data and follow it until you clearly understand your audience.
Here are three steps to help you start:
Interact with your audience and get information directly from them through surveys.
Find a reliable source of market data. You may have to pay for access to this data.
Regularly update your customer information and market data to keep them fresh.
The top three pieces of market data you should aim to have are:
Their hobbies and interests
The whats and hows of their shopping habits
Where they consume content
Ideas are much easier to come by when you know not only who to make content for but also why the content is vital.
5. Connect Your Subtopic Pages
The last method of using topic clusters for great SEO is link building. While internal links are a natural effect of the process, you can inject more thought into how you do it. Plan ahead of time how to maximize the benefits of your website rather than trying to fix it later.
For instance, the prevailing notion of topic clusters is that supporting content must point back to the pillar page. Refine this method by mapping out connections among the cluster pages as well. This fortifies your internal link profile while giving users access to related pages.
Summing Up
Expanding your content's coverage extends your reach. Adding topic clusters to your SEO strategy is highly beneficial because it positions you as a thought leader and expert. Anticipating and providing for your customers' needs is the way forward for small business SEO.
Need help adding topic clusters to your SEO strategy? Contact us to learn how we can help.