If you ask a variety of digital marketing agencies about the four cornerstones of search engine optimization (SEO), their answer is sure to differ. No official list exists, nor is there a consensus. What is certain is that some aspects of SEO are always necessary, as a solid SEO agency will tell you.
This guide covers the aspects of SEO that you should know about and how to best use them:
High-quality content, your lead magnet
On-page SEO, key to boosting content
Off-page SEO, helping build your brand
Technical SEO, elements in the backend
There's a lot to discuss, so get ready to take notes.
Let's go!
---
Want to learn more about the Digital Authority Partners approach to SEO? Watch this video!
---
4 Cornerstones of SEO and How To Use Them
SEO has so many components and even more applications that it becomes difficult to reduce them to only four talking points. However, it is possible to group these points into four big, overarching ideas that will help explain them.
     1. High-Quality Content, the Lead Magnet
Content is what powers websites and drives traffic to them. When done right, they draw in people who need information and help convert leads into customers.
Each piece of content offers distinct value, depending on which one you use. Knowing which type of content matches your goals is essential to using it correctly. However, it is just as important that your SEO strategy motivates you to make unique, useful content.
If you need inspiration to help you build your content strategy, looking into what your audience needs or wants is an excellent place to start.
With that said, here are three types of content that can boost your ranking on search engine results pages (SERPs):
Blog posts deliver worthwhile information in a convenient and easy-to-read format. They cater to all audiences with their informal tone and help build rapport when they use a  personal writing style. For instance, travel blogs are a popular way to introduce new destinations.
Guides help people find what they need by providing essential information. The general purpose of this content is to help readers accomplish something or get from point a to b. A guide can be anything from a list of US landmarks to the best bars in Seattle.
Infographics are unique in that they incorporate elements from other content types. They include vital information in a compact form, making challenging concepts easier to present. They are also more convenient for sharing.
     2. On-Page SEO, Key to Boosting Content
On-page SEO is concerned with everything related to your content. Its main function is to make sure your content follows the guidelines set by search engines so that it ranks higher. Effective on-page SEO is more than just keywords, as you can see in its five facets listed below.
Keywords are one of the many elements that search engines use to understand your content. They also function as your content's subject, helping search engines match them with users. Effective keyword use helps answer specific search queries.
Headers, apart from the title, serve as names for major sections of your article. They help provide context for search engines when they look through your content. Adding your keyword to a few headers reinforces your article's subject matter.
Image alt tags are descriptions that allow search engines to put images into context with the rest of your content. An alt tag should describe the picture in a concise but detailed manner. Aim to show, not tell, what the idea is as much as possible.
Internal links connect your web pages, making them easier to navigate for website crawlers. However, they should be between related content. You use internal links to support your web pages and reinforce your expertise on a topic.
Meta descriptions are the page summaries that appear in search engine results pages (SERPs) when users find your content. Writing a meta description allows you to influence whether or not users feel that your content answers their questions.
     3. Off-Page SEO, Helping Build Your Brand
Off-page SEO helps your SERP ranking by getting traffic from places like other websites or platforms. It includes backlinks from other websites and social media posts, among other methods. In a nutshell, off-page SEO is all about increasing online brand recognition.
Here are three facets and how best to use them:
Backlinks are links pointing to your content from other websites. It indicates that someone referenced your articles or posts in their content. Quality backlinks come from sources in the same industry, especially trustworthy and authoritative ones.
Online listings, or directories, are places where people can register their businesses and have them appear on map services. Use listings to provide users with another way to find your business, learn about your products and services, and leave reviews.
Social media lets you connect with your audience better and present your content in new ways. Besides links, you can post photos and videos that show the best parts of your articles. User comments also contribute to brand awareness and promotion.
     4. Technical SEO, Elements in the Backend
Unlike the other three, this aspect of SEO requires a little more knowledge to use to its fullest. Technical SEO basics focus on parts you can change through content management software (CMS) tools or other software. It includes elements on and off your website that directly impact the user experience (UX).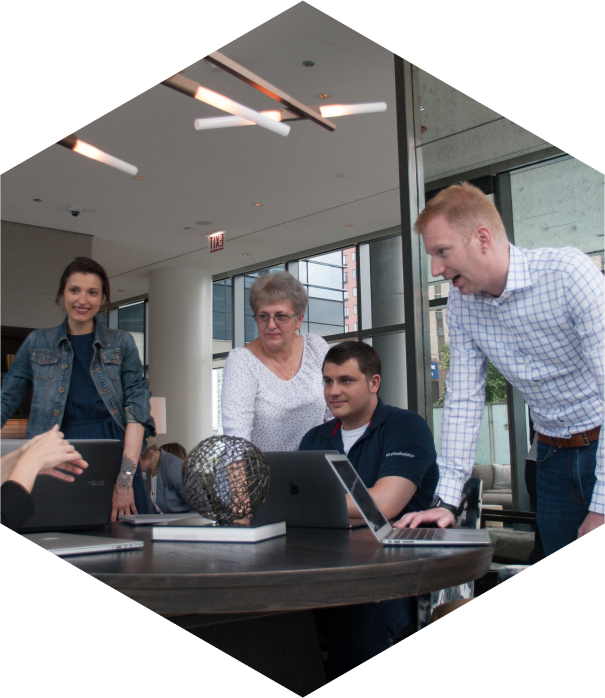 How Can We Help?

Fill out the short form below or call us at:



(888) 846-5382
Here are three facets and how best to use them:
Page speed affects how you deliver information to users. Slow load times can result in visitors leaving your website for other sources that respond faster. Heavy files and unnecessary features weigh down your website, so avoid them whenever possible.
Responsive design adapts page elements, such as text and image size, to fit the display screen. Although search engines prioritize mobile devices, desktop is still a popular means of browsing the internet. Responsive design allows you to serve both.
Rich snippets are modified versions of the standard SERP entry. It can include lists, pictures, videos, reviews, or accordion menus to provide additional information on the search page. You can make rich snippets for your content using structured data.
Summing Up
Any SEO agency can tell you that optimizing websites for higher rankings is a complicated business. High-quality content, on-page, off-page, and technical SEO are only the beginning, but they are the go-to for giving you a boost on SERPs for a reason.
Slight changes to any of the above facets build up over time to improve your website's UX, resulting in happier users and a better search ranking.
Need help with your website's SEO? Contact us to learn more about how we can help you.