Search engine optimization, better known as SEO, is the process of making your website search-engine friendly, ensuring it appears in the top positions for search terms relevant to your brand, products, services, or location. While there are some aspects of ecommerce SEO that most businesses will be able to implement themselves, there are also in-depth technical elements that you'll need an ecommerce SEO agency to handle.
Did you know online spending is over $4.2 trillion per year, and a massive 53% of worldwide website traffic comes from organic search results? If you aren't optimizing your store, you're missing out on huge revenue potential. Currently, when your ideal customer heads to a search engine, looking for the products and services you provide, they can't find you. Learning and implementing ecommerce SEO best practices will give you a leg-up on your competitors and lift you above them in the rankings, enabling you to claw back market share and become number one in your industry. 
Let's go over some basic SEO terms and introduce elements of an ecommerce SEO strategy that your business should be implementing.
---
Want to learn more about the Digital Authority Partners approach to SEO? Watch this video!
---
Ecommerce SEO Tips You Can Implement
Keyword Research
     1. What Are Keywords?
Keywords are the terms that your customers use to find the products and services you offer. 
     2. Why Are Keywords Important?
The purpose of conducting keyword research is to find the most relevant and frequently used terms. From there, you'll include them in your website content. When search engine bots crawl your website, they'll index all of the content and rank your website in its search results based on the keywords you have used.
     3. How Do I Find the Best Keywords?
There are many tools you can use to research keywords, like Semrush, ScreamingFrog, and Ahrefs. However, a great place to start is using Google's suggested searches. Head to Google, begin typing a search you think is relevant to your business, product, or services, and you will see several suggestions appear – these are the most popular alternatives to your search.
When using keyword research tools, you'll be presented with a lot of data, much of which can be ignored. We suggest looking out for:
Search volume will depend on how niche your industry is. A good rule to follow is 100+.

Keyword difficulty score below 20 to give you the best chance of ranking.
Optimize Metadata
     1. What Is Metadata?
The information that appears about your website in Google searches is known as metadata. It includes a meta title/title tag and a meta description. 
     2. Why Is Metadata Important?
These are crucial elements for ecommerce SEO. Not only do they contribute to your ranking, but they also encourage users to click on your site instead of competitors. The meta title tells both users and search engine crawlers what the topic of that web page is and how relevant it is. On the other hand, meta descriptions aren't a ranking factor, but they are important to users. Tell users more about the page, give them enough information, and they will want to click and find out more.
     3. How Do I Optimize Metadata?
Updating metadata is relatively easy. If you're using a content management system like WordPress, GoDaddy, or Wix, there will be fields for you to populate. Alternatively, if you use a website development agency, you can provide them with the content, and they will add it in for you. 
A top tip for writing metadata is to make sure you use the keywords you researched in step 1. Make titles clear, impactful, uniform across all pages, and write them in title case. However, do not duplicate the same content across multiple or all pages – this will be detrimental to your ranking. For meta descriptions, be descriptive. Try to use keywords, but only where they fit naturally, and create a buzz about your products or services. What you are aiming to do is entice users into wanting to know more.
Write Keyword-Inspired Content
     1. What Is Keyword-Inspired Content?
You've done your keyword research. You know what your target audience is searching for. Now, it's time to put that into action. Keyword-inspired content is content that is optimized to rank specifically for popular terms.
     2. Why Is Keyword-Inspired Content Important?
There is zero chance of ranking for the terms most relevant to your products or services without using keywords in your content. Essentially, the better keyword research you do and the quality of the content you produce will have a drastic role in deciding where you rank. It's one of the most important ranking factors, but you aren't just doing it for the bots – you must make it an enjoyable reading experience for users to build a connection with your brand.
     3. How Do I Write Keyword-Inspired Content?
It's not about trying to pack as many keywords as possible onto one page – you need to be strategic, picking a few for each page and not duplicating, giving your website a better chance of ranking for more keywords. Try following this simple guide: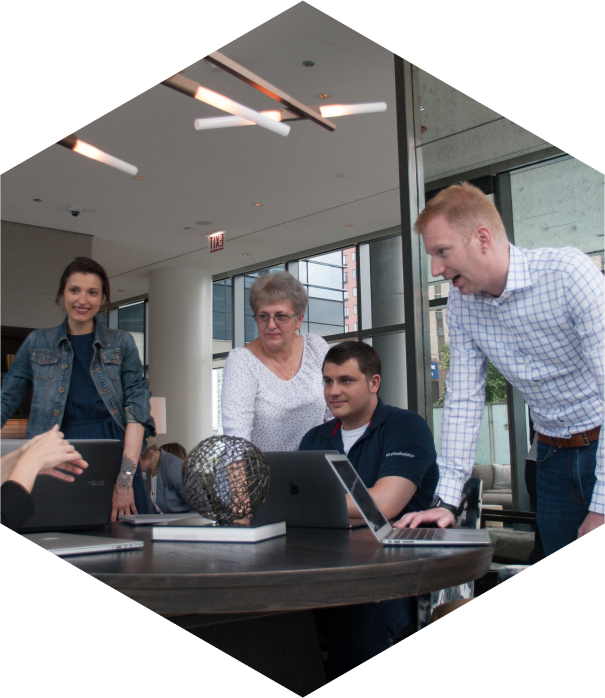 How Can We Help?

Fill out the short form below or call us at:



(888) 846-5382
Less than 300 words:

3 keywords

300 - 500 words:

5 keywords

500 - 1000 words:

7 - 10 keywords

1000+ words:

10+ keywords
Be sure you do this for all of your product listings. Optimizing product listings with unique content will elevate the ranking of those individual pages and contribute to the value of your overall website. In addition, be sure to make this content original, or you will be penalized for duplicate content.
SEO Best Practices for Ecommerce You Might Need Help With
Honestly, SEO is endless. There is always optimization to be done, algorithms change, technology evolves, and you need to be ready to move with the times. However, there are many technical SEO aspects that beginners won't be able to perform – website speed enhancements, mobile responsiveness, structured data, schema markups, and much more. For a complete audit, guidance, and technical assistance, it's best to reach out to an ecommerce SEO expert. They'll also be able to provide advice on the best analysis, monitoring, and optimization tools to use.