People searching for help on addiction need accurate, helpful, quick facts. Whether searching for information for themselves, a family member, or a friend, they can't waste time on useless extra words.
Your drug rehab center website can bring answers closer to searchers using search engine optimization (SEO) techniques. Let's explore the top reasons why drug rehab centers should employ SEO tactics or consider hiring a drug rehab SEO agency:
Easy indexing
Increased online traffic
Improved local traffic
Help more people get the right drug addiction help with a quality website. Let's go!
3 Reasons Drug Rehab Centers Should Use SEO
Marketers value SEO in promoting their businesses online. Over 30% of polled SEO experts considered on-page elements such as meta titles and descriptions the most critical factors affecting SEO ranking. One quarter said content depth and accuracy were more important. That emphasis on content explains why SEO is a significant part of many digital marketing strategies.
With SEO, you can improve your ranking in search engine results pages (SERPs). That way, you reach more customers needing professional help with addiction. This is just one reason to adopt SEO. Below are more.
     1. Ease Search Engine Indexing
Google uses spiders or bots to crawl through web pages to better understand their content. With well-indexed content and pages, search engines can easily find your site and show your pages whenever someone uses your keywords.
One strategy to pay attention to is technical SEO. It helps search engines crawl and index your website pages more effectively. Thus, your drug rehab website ranks high in the SERP. Here are some technical SEO strategies to include in your list.
Create a mobile-friendly website. Your website must adopt a "responsive" design that automatically adjusts on any mobile device. Mobile-friendliness is an important Google ranking factor which means you are likely to rank higher if your site is accessible, readable, and functional on mobile.
Improve site speed. Site speed is an important ranking signal. Improve page loading speed by using a fast hosting service, fast DNS provider, compressing your web pages, and minifying your site's code.
Get rid of duplicate content. Duplicate content can confuse your users.  In addition, search engines are not as keen on identifying them. Use your canonical link element to help search engines determine the main version of the duplicate content.
Use an XML sitemap. Like a roadmap, an XML sitemap can help search engines better understand your website. A sitemap shows when a web page was last modified, how often it is updated, and its priority rank.
Include structured data markup. This is a code you add to your site to assist search engines in understanding your content. Some examples are rich snippets like star ratings, images, FAQs, and reviews.
Use indexing tools. Register your drug rehab center site with Google Search Console and Bing Webmaster Tools. These free indexing tools will store information about your website and monitor your site's general performance. These tools can test your site's mobile functioning, provide search analytics, and view backlinks.
Consult an SEO agency specializing in drug rehab to help promote your website with technical SEO.
     2. Increase Online Traffic
Good links help promote your drug rehab center because they drive traffic to your website. More importantly, backlinks or links to your pages from other websites establish your site's authority. That's why link building is a vital part of SEO.
But link building is not as easy as it sounds. If you value the long-term viability of your drug rehab center, use natural link-building efforts. This means earning links naturally and not buying them or using manipulative means.
Natural link-building is complex and time-consuming, but here are some tips to help you get started.
Create compelling content. This is high-quality, helpful, and shareable content that you must spread and promote. Use your social media pages, newsletters, and blogs to promote your content.
Encourage reviews and brand mentions. Reach out to influencers such as bloggers, podcasters, or other individuals with a large social media following. Encourage them to review your addiction treatment services.
Ask your partners from the same industry to link to your site. These links have more value than those coming from random or unrelated sources.
     3. Improve Local Traffic
Drive traffic to your website with SEO techniques focused on drug rehab centers. You'll even boost foot traffic to your rehab center with local SEO. This means you should use local map packs so people can easily find you. Do this by claiming and maintaining your Google Business Profile.
The Google Map Pack or Local Map Pack is a prominent area in search results that shows the top-ranking local businesses in a city or area. Customers believe this local pack is the best match for their searches and are thus more likely to use them.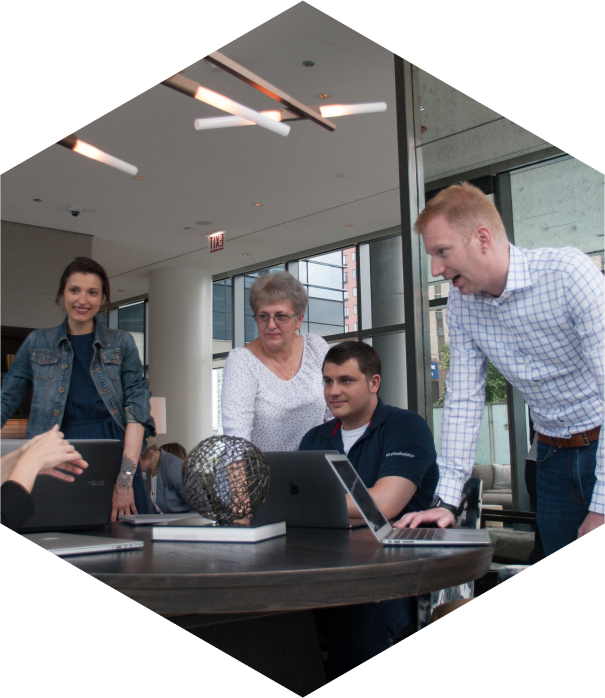 How Can We Help?

Fill out the short form below or call us at:



(888) 846-5382
Google Maps is the most popular navigation app in the US, with 25 billion downloads in 2021. This staggering number of users downloaded Maps despite having standard pre-installed map apps on their Android phones.
Optimizing your Google Business Profile with updated content also updates your Maps profile. This means people using their smartphones to look for addiction help in your city will easily find your treatment center using Google search and Maps. Aside from ensuring your GMP listing is up-to-date, these optimization techniques can help draw more local traffic.
Use local keywords. Google Keyword Planner can help you target keywords according to what your local customers are searching for.
Write a guest post on a local site. Contact a local mental health clinic or hospital and ask if you can submit an article about drug recovery or drug abuse treatment.
Improve your GMP description. Create a meaningful and engaging report for your drug rehab center to encourage more people to check out your services.
Update your business photos. GMP allows owners and customers to submit pictures. Update your listing with new photos of your facilities, services, staff, etc.
Manage GMP reviews. Encourage reviews by including your profile link as part of your thank you emails or add it at the end of a customer chat interaction. Respond to negative reviews quickly, apologize and empathize with your customers.
Summing Up
Your drug rehab center's website needs SEO. An optimized website is easy for search engines to index. That means people can easily find you online, and you have a better chance of attracting them to your rehab center.
Bring value to your target audience by providing your site visitors with useful content. Cover topics related to your addiction treatment to help patients and their families make informed decisions about the treatment they need.
If all these techniques seem overwhelming, partner with an SEO agency. It can be a very cost effective way of handling your SEO strategy.  Call Digital Authority Partners today, and let's talk about how to promote your drug rehab center with SEO.