Do you need to get more out of your Facebook profile without paying for advertisements? Much like any other online marketing, you can make some essential improvements by following core SEO practices.
As a leading SEO agency, we want to provide you with some quick tips for Facebook optimization. Read this article and you will be able to answer the question, 'What can I do to improve my Facebook presence?'
Let's begin!
---
Want to learn more about the Digital Authority Partners approach to SEO? Watch this video!
---
What Is Facebook SEO?
Search engine optimization, or SEO, is usually applied strictly to search engines like Google – hence the name. However, the truth is that many platforms use the same algorithms to show users what it is believed they want. These platforms include YouTube, Amazon, Twitter and, of course, Facebook.
When it comes to Facebook SEO, the goal is to get your page shown when appropriate, without paying for ads. To do so, you need to start thinking about your Facebook page as another webpage and apply optimization techniques accordingly. Those techniques should include keyword research, page auditing, and link building, among others.
You can market your Facebook profile in several different ways, some paid for and others more organically focused. They include:
Facebook ads
Facebook Marketplace
Facebook groups
Facebook business pages
Whichever method you choose, the aim is to get your brand in front of the massive audience that Facebook provides.
Essential Facebook SEO Content Tips
     1. Personalize Your Page
Of course, your Facebook page is naturally somewhat personalized – it has your company name on it, for one thing. What we mean here is to go beyond the basics and really personalize every aspect that you can.
That includes the URL which Facebook automatically generated for you when you built the page. You can (and absolutely should) change that URL to incorporate your keywords and thus improve your search engine recognition.
You should also carefully consider what your page name will be. The first word is prioritized by Google here, so make sure that you choose the best keyword. Ensure you are not too generic with your page name, and that it does not reflect another brand too closely.
Next, be sure to fill out the "about" section with as much keyword-rich information as you can. This needs to speak both to the humans reading it and the search algorithms, so try to write engaging text. Above all, this section sets the stage – what are you selling or providing and why should customers choose you?
Finally, when you select your company category, make sure that it is the one that best reflects your services or products. Often, there is more than one category that fits a business – choose the one that represents you best to customers.
     2. Use Keywords and Backlinks
Keywords are how the search algorithm indexes your content and provides your brand as a result when someone searches. They are the absolute foundation of search engine optimization, and should not be taken lightly. Conduct extensive research on the types of search that your preferred customer is making and then use those exact terms.
You should incorporate keywords wherever you can. We have already mentioned your URL, page name, and "about" section. Make sure to also seed any posts, photo captions, headlines, product descriptions, and other content with relevant keywords as well.
One important thing to avoid is keyword stuffing. This is when the keywords appear forced or unnatural – and it puts off readers and algorithms alike. Make your content engaging, readable, and informative first and foremost, with natural-sounding keyword usage.
Backlinks are when another page or website links to your Facebook page. This is invaluable as it demonstrates to the search algorithm that you are trusted and knowledgeable. You can link to your own page, of course, from other social media platforms or your website. Another good way of building up a network of backlinks is by collaborating with other page owners. Writing blogs or articles posted elsewhere can help to generate these backlinks.
    3. Use Features and Include a Call to Action
Featured images and reels are a great way of drawing extra attention to an upload or publication. You can use these in a variety of ways – for highlighting a customer review, for example, or promoting an event. These featured images are also considered more important by the algorithms, so they are a fast and easy SEO trick.<
A call to action, or CTA, is how you get conversions. Your Facebook page should incorporate a CTA that clearly states what will happen when it is clicked.
Examples include 'Call Now,' 'Book Now,' or 'Send Message,' all of which can be selected as buttons on your page. A good call to action button will give your customers an easy way to move forward. They can also be an effective customer service tool if a client needs to get in touch.
     4. Check Your Ranking
Checking your Facebook page ranking is one of the easiest things you can do. It does not actually change anything, and so does not actively contribute to SEO. But it does inform you and is how to be sure the other activities you are doing are working.
You can check your ranking by logging into Meta Business Suite or Business Manager and clicking on the insights page. This will give you all of the metrics about your page, performance, and interactions.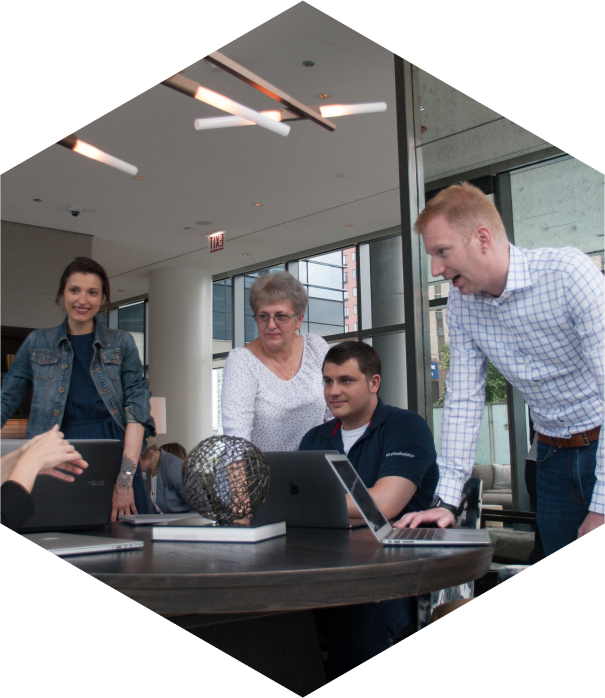 How Can We Help?

Fill out the short form below or call us at:



(888) 846-5382
Be sure to check your insights before you conduct any SEO work, and then check again periodically. This will give you clear data about what is working and what needs strengthening.
Summing Up
Facebook SEO can be both complicated and time-consuming. Keyword analysis alone requires some expertise and skill, as well as frequent revisiting to ensure you are still on track. If you need help with your Facebook SEO or any other digital marketing strategy, then get in touch with us.
Digital Authority Partners is an award-winning online marketing consultancy, working with businesses of all sizes. Contact us today to discuss a completely customized digital marketing strategy for your business.