Email marketing's profitability tops the list when it comes to digital strategy ROI. This is especially true of healthcare email marketing. Past, potential,  and current clients prefer to get information and guidance through text-based, long-form messages rather than print, phone, or SMS contact. From your perspective, this can lead to great levels of success. However, you need to carefully analyze your healthcare email marketing strategy in order to improve the return on your investment.
Let's go!
What Are the Benefits of Healthcare Email Marketing?
Because of healthcare's constantly changing landscape, email marketing has remained an important tool for communication. Email marketing allows you to be responsive to your target audience and connect with them in a way that is convenient for them.
Email marketing provides several benefits for healthcare organizations. First, it allows your message to reach a large number of people. Second, email is a very cost-effective way to communicate with your target audience. Third, email allows you to be more responsive to your target audience than other forms of communication. Fourth, email allows you to connect with your target audience in a way that is convenient for them.
When determining whether this option works well for your doctor's office, clinic, or health services company, pay attention to the following four metrics. They review essential information you can use to determine how effective your campaigns are and whether you need changes for the campaign to be more effective.
     1. Open Rate
This data point refers to the percentage of people who open your email out of the total number of people who receive it. A number of factors can affect your open rate, including the efficacy of the subject line, the time and day, and how often you send emails to your list. Of course, if no one clicks on the subject line in their inbox and opens the email to read it, it will have no positive effect on your organization at all.
According to recent research, healthcare email marketing open rates hover around 20%. While this may seem low, it is actually near the middle of open rates across all major industries. You will never get 100% of the people who receive an email to look at it. You do, however, want to increase that percentage if possible.
Some options include changing your subject line or emailing schedule, or segmenting your email list to better target your list.
     2. Click-Through Rate
This metric (CTR) reveals the percentage of people who click on a link inside the email after they open it. This usually is in conjunction with a call-to-action you include in your message. However, it pertains to any link clicks no matter where they are in the text. The higher your CTR, the more successful your healthcare email marketing campaign is.
You can increase the click-through rate of your emails: 
Catch people's attention with a great subject line. 

Inside the email, use a well-designed template with attractive images or videos if possible. 

Make sure your links are obvious and lead to something that people want more of. 

Use strong calls-to-action and tell people to click on the links to get more information, special offers, or something else of value.
     3. Unsubscribe Rate
This is the rate of people who click the unsubscribe link at the bottom of your email so they do not receive anymore emails from you. While there will always be people who forgot they signed up for information or who change their mind after the fact, you do not want this percentage to be too high. Unsubscribe rate can be a frustrating metric but you need to understand it. If possible, create an exit poll to get details about why the person unsubscribed from your list.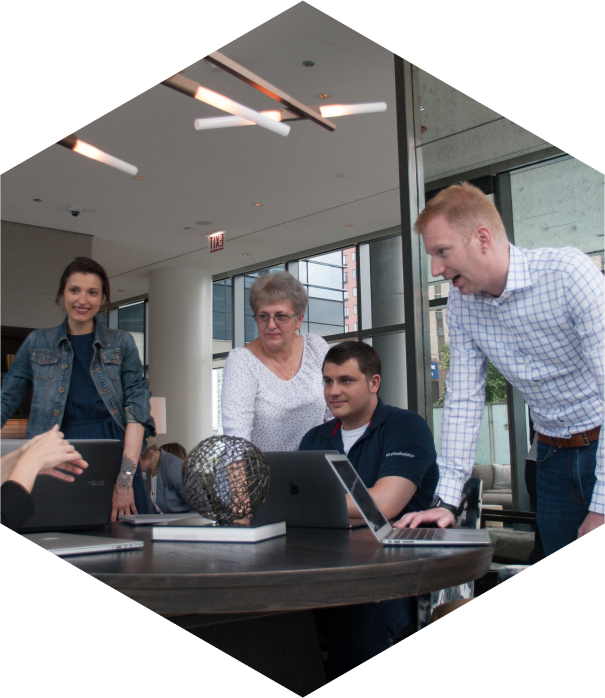 How Can We Help?

Fill out the short form below or call us at:



(888) 846-5382
Other reasons a member of your target audience might unsubscribe include: 
Their health care needs may have changed

They may have moved out of the area 
This is a good reason to regularly clean up your subscriber list. Doing so can reduce your unsubscribe rate for avoidable reasons. It's also true that your messages may lack quality, which means you have to work harder to create engaging, relevant, and informative content.
     4. Bounce Rate
Bounce rate is the percentage of email messages that cannot be delivered. This may occur for a variety of factors. Perhaps the email address is inaccurate or not in use anymore. The person may have not cleaned out their inbox in a while and have no more room for messages. Some email servers have stringent controls about what is considered spam and may bounce your message back due to a content issue.
A high healthcare email marketing bounce rate can negatively impact your sender reputation and future deliverability. If it gets too high, your messages are more likely to be blocked in the future. What can you do about this problem? Clean your list frequently and delete inactive and invalid contact information. Segmentation can also help in many cases.
If you keep track of these four metrics when sending healthcare email marketing messages, you will have necessary information to decide whether you need to make changes to your email marketing. While testing different subject lines, segmentation, and content makes sense from time to time, always push for higher open rates and CTR and lower bounce and unsubscribe percentages.
Summing Up
With the amazing importance of analyzing your healthcare email marketing strategy, you need the best possible team on the job. Not only does outsourcing connect you with experienced professionals, it can also cost quite a bit less than tackling these things in-house. Contact Digital Authority today to get started on the path toward improved patient lead generation and retention through effective email strategies.