2023 has arrived, and with it, brand managers around the country are setting their strategies and goals for the year. Marketing in the healthcare marketplace has always been tricky, especially content marketing. Whether you are a provider looking to attract new patients, a supplier that needs to expand or solidify a customer base, or an advocacy group that simply wants to raise awareness of issues, we are here to help. The information in this article will help you meet your goals.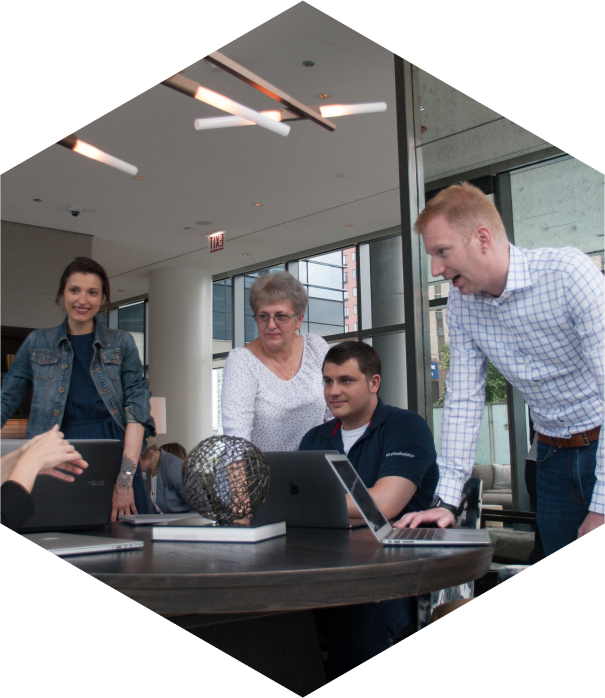 How Can We Help?

Fill out the short form below or call us at:



(888) 846-5382
---
We're the top B2B Content Marketing Agency in America. Watch the video below to learn why.
---
What is Content Marketing?
Content marketing is a key part of the broader digital marketing sphere. It relates to how you engage with your customers (past, current, and potential), how you demonstrate your authority, and how you set yourself apart in what can often be a crowded marketplace. 
You can use various methods to boost your content-based healthcare marketing strategy – videos, blogs, or posts on a range of social media platforms. The basic methodology stays the same: rather than advertising a particular product or service or promoting your company in the classic sense, the aim is to become a trusted source of information and grow community engagement and brand recognition or loyalty. An article on Inc.com provides an excellent overview of the benefits of content marketing.
How Have Healthcare Marketing Trends Changed for 2023?
More healthcare marketing professionals focused on content marketing than ever before in 2021, expect the trend to continue through 2023 and beyond. This is partly due to the ongoing pandemic with more consumers researching healthcare online and choosing to engage with companies that genuinely care about the customer rather than simply promoting themselves. 
As with any marketing technique that rises in popularity, the market for the content itself has become saturated. Consumers have higher expectations for quality and less time for reading, viewing, or listening to content that does not explicitly speak to them and their needs.
     COVID-19 Content
Without a doubt, COVID-19 has been the most highly discussed, searched for, and engaged with content in the healthcare world during 2021. This has provided a rare opportunity for healthcare marketers to demonstrate value as the pandemic situation, the regulations around it, and the constantly evolving testing and vaccination programs require thought-leaders and industry experts to communicate with content in a very fast, responsive, and, above all, agile manner. If a change occurs, a new variant is identified or testing improved; then consumers want to know about it straight away. They will respond to and engage with content that informs them before any other source.
     Financial Impacts
According to the American Hospital Association, hospitals and healthcare systems lost revenue equal to around $50 billion per month between March and June of 2020, when the pandemic first started to take a real toll. For marketers, this means two things: no increases in marketing budgets and increased scrutiny over where those dollars are going. 
So, how does this affect content marketing? Positively! This form of marketing has proven to be an excellent driver for growth and consumer engagement. With the application of effective data analytics to your content marketing projects, you can easily stand up to the scrutiny.
Unfortunately, analysis of marketing return on investment is particularly challenging in the healthcare sector, as described by Forbes, so you will need to spend some time designing the right type of return on investment (ROI)  analysis for you and your business.
     Alignment
Of course, it is all well and good to demonstrate your authority on a subject, but you still need to align your content marketing with overall company objectives. Generating leads, getting new customers into the sales funnel, and accelerating the sale path are still the marketing department's objectives. Your content should reflect this, just with more subtlety. Your analytics should account for increases in website traffic and direct engagement with the company. If these areas do not see marked improvements, you need to adjust your content strategy. 
You also need to make sure that you align your content with your audience. If your target market shows a preference for short, snappy content, then focus on that; and on the other side, if you see more engagement with longer articles or blog content, then, of course, this should be your focus. This alignment also extends to platforms. There is no point in publishing all your content on platforms your customer base simply does not use.
Healthcare Social Media Marketing
The great thing about social media is the audience reach and retention; once someone has liked, followed, or otherwise interacted with your brand or business, they will get your updates without an active search. You can use these platforms to not only distribute your content (ideally in short paragraphs, videos, or photos) but also to link to or promote your longer-form articles and blogs. Every time you publish a new blog or educational/informative article, you should be writing a short post on Facebook, Twitter, and LinkedIn, among others, to effectively advertise that post to your audience and link to it.
Within the first instance by a search on social media, consumers increasingly assess hospitals, doctors' practices, healthcare suppliers, and others in the healthcare ecosystem. Having a page packed full of well-written, accurate, and reader-friendly information validates your business and improves your perceived authority, reliability, and by extension, grows your business.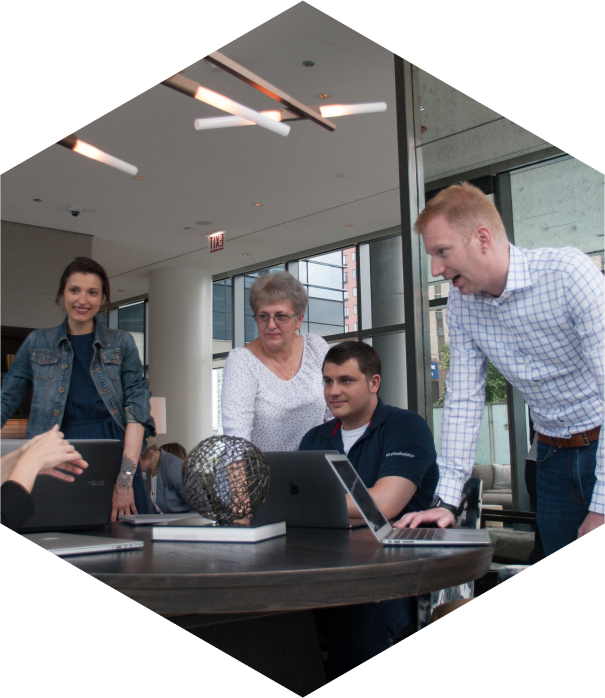 How Can We Help?

Fill out the short form below or call us at:



(888) 846-5382
Next Steps
As you can see, adopting an effective content marketing strategy for 2023 should involve a range of different factors and approaches. You should consider Digital Authority Partners, an industry-leading holistic marketing consultancy, for a broader review of your overall digital marketing. Visit our Chicago content marketing agency, which will be able to help you define and execute the best strategy for your healthcare business.