In 2021, 41% of B2B marketers in the US considered social media marketing as the best marketing strategy for 2022, reported Statista. But a social media presence is only one piece of a complicated puzzle. A holistic SEO campaign, though complicated and time-consuming, is more promising.
Companies who know this work with a B2B SEO agency for full-service SEO. With experts at the helm of their SEO campaigns, they enjoy strong lead generation and conversions.
However, search engines are constantly updating policies and algorithms. For companies to keep up, they need to be vigilant in adopting these B2B strategies.
---
Want to learn more about the Digital Authority Partners approach to SEO? Watch this video!
---
1. Develop Buyer Personas
Developing detailed buyer personas is the key to successful B2B marketing. If B2B companies want to learn more about their target businesses, this should be their first priority.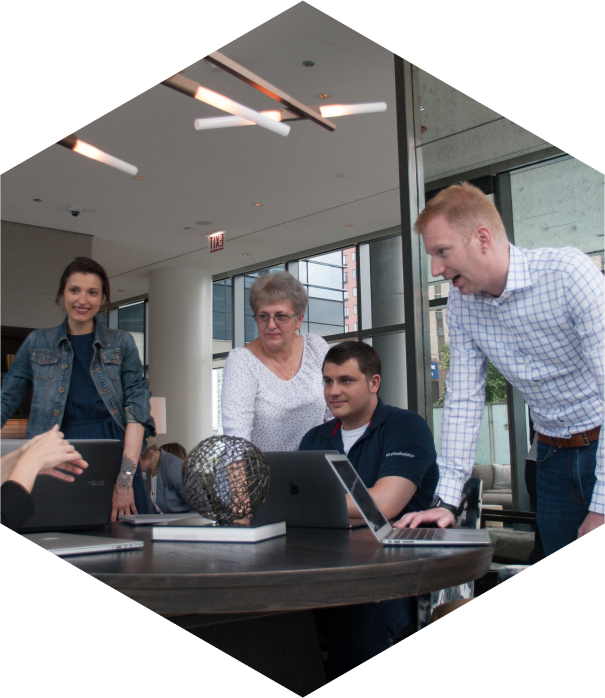 How Can We Help?

Fill out the short form below or call us at:



(888) 846-5382
Creating a buyer persona is developing a detailed description of a prospect or a target audience. In B2B marketing, it is about making a detailed description of a target company or a business. A buyer persona is based on quantitative and qualitative data from deep research and existing data.
Developing a buyer persona is often confused with describing a business's purchasing potential. The goal of creating buyer personas in B2B is to develop insights into the target market. Such information underpins sales, marketing, and product development. Not to mention formulating good decisions and worthwhile investments. Here are tips for developing B2B buyer personas.
Understand target businesses, including their problems, where they meet their clients, etc.
Segment buyer personas by market or industry, job title, and other relevant information.
Create an identity and a story for your buyer personas. A complete company profile will help you produce tailor-fit marketing strategies.
2. Learn More About Sales Funnel
Every business has a one-of-a-kind sales funnel. Marketers must carefully understand and analyze the funnels to create effective marketing strategies for every stage of the buying process.
Consult your sales manager to find out more about your sales funnel. You may also consider sales data and analytics to learn more about people looking for your business.
Consider the highlights of your sales funnel. Ask your sales team to explain why they believe this funnel is more efficient.
Include key statistics like client retention, lifetime value, and purchasing time.
Consider negative stats like the client's reasons for leaving. These can help you create better and more versatile marketing strategies.
3. Perform Thorough Keyword Research Based on Personas
Studying search terms that companies are using to find your business, products, or services will help you create better offers for every phase of the sales funnel. B2B keyword research focuses on informational questions or searches compared to B2C or business to customer marketing, which focuses on commercial searches.
It will help if you use keyword search tools to effectively look for keywords that matter to your buyer personas. Take note of these keyword research tactics.
List relevant issues and topics about your company. A dental office may work on topics like "dental appointment," "teeth whitening," or "dental veneers."
Relate keywords with these relevant topics to create keyword phrases like "how does teeth whitening work?" or "how much are dental veneers?"
Understanding user intent can affect your choice of keywords.
Consider related search terms.
4. Create a Formidable Keyword Strategy
An effective keyword strategy is using topic clusters. It will help you create the best content about a core topic that can solve different buyer pain points. This is for different personas from the various stages of the sales funnel.
Create a strong pillar page – this is the central topic. Add links to connect different cluster pages – these are pages that provide a thorough answer to a particular question about a broad topic. This also links back to the pillar page. A few tips to promote a better keyword strategy.
Map out your keyword strategy to reduce confusion.
Always consider your buyer personas in formulating your keyword strategy.
Track and analyze your keywords to improve your strategies.
5. Optimize Landing Pages
The heart of every SEO strategy is an effective landing page. Whether you have products to sell or services to promote, a good landing page will help your clients better understand what you can offer them.
Landing pages must be well-optimized to get a better ranking online and drive that sales. Here are some effective strategies to improve and optimize your landing pages.
Build your landing pages from your pillar page and topic cluster pages.
Expand from your topic cluster to improve the topic depth and secure traffic from different sales funnel stages.
Create content that answers your prospects' questions.
Develop rich, updated, well-written content. Use these to link to your cluster content and support the pillar page.
6. Develop a Functional Content Strategy
B2B content must support clients in the different sales funnel stages. Landing pages that aim to drive sales are primarily for users at the bottom part of the funnel. For top-of-the-funnel, 45% of DemandGen's polled marketers> said webinars are most effective, followed by virtual events and videos.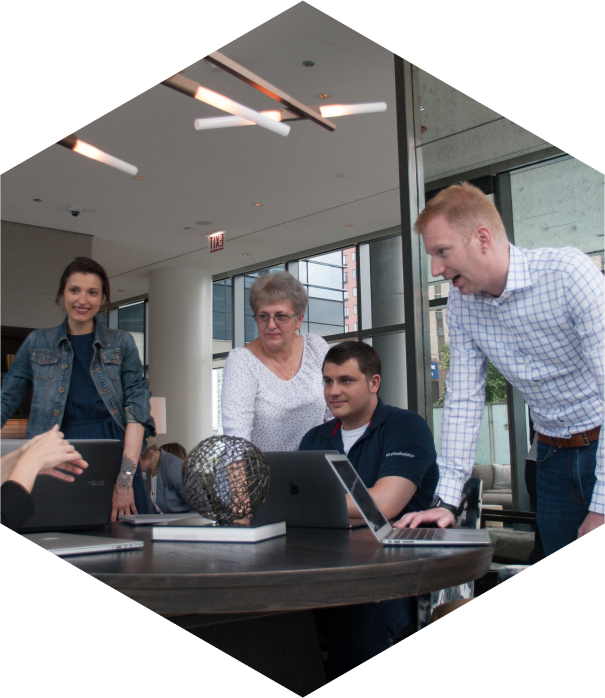 How Can We Help?

Fill out the short form below or call us at:



(888) 846-5382
You need to create scalable content that will introduce your company, products, or services and gradually move users closer to the sale.
B2B customers mostly take their time to build information about your business. You will only see action once they gather, compare, and analyze data. You must be there to offer correct, reliable, and top-quality content each time.
Use blog posts to support your landing pages.
Include research studies, white papers, reviews, and testimonials to back claims.
Invite your prospects to meaningful podcasts, webinars, and videos.
Add checklists, tools, newsletters, etc., to improve engagement and guide prospects further into the sales funnel.
7. Focus On Getting More Backlinks
One of the most reliable B2B SEO strategies is creating backlinks. Once your content is ready, you must use natural and effective ways to promote your content. Backlinking improves your rank naturally as your content is connected to other sites.
Create an email outreach strategy to get people to backlink to your content. Consider these tips:
Ask an online outlet or site to link to your website and use it as a resource page.
Request an online site to recommend your web page from one of their content.
Request a content writer or reporter to write a piece of content about your study, products, services, etc.
Final Words
Consider these top B2B SEO strategies to gain complete control over SERPs and lead your clients closer to a sale. Minding the sales funnel in all your SEO tactics will help you better understand your customers and create more valuable offers that they will likely consider.
B2B SEO entails giving your prospects enough time to understand your business while providing support every step of the way.