There are many benefits to using PPC ads for your healthcare business. The best part about PPC ads is their ability to target the customers who most need your services. That means PPC ads are the best way to get in front of potential customers.
PPC ads allow businesses to target potential patients searching for specific health-related terms. Additionally, PPC ads are customizable to target patients in specific geographical areas, which helps healthcare companies reach more patients. Locally targeting patients offers a significant return on investment for healthcare organizations.
However, there's a steep learning curve for perfecting the PPC ads process. Sometimes, it's better to hire a Healthcare PPC Agency to see better results in a shorter amount of time. In addition, an agency has likely worked with tons of businesses just like yours, meaning they'll know what exactly to do from the get-go.
What Are the Benefits of Using PPC Ads for Your Healthcare Business?
     1. PPC Is Different From SEO
SEO and PPC are digital marketing techniques that can help businesses reach more customers. However, they are two different marketing strategies with differing purposes.
SEO is a technique that helps businesses rank higher on search engine results pages (SERPs). Companies optimize a website for specific keywords and improve their backlinking profile. When people search for those keywords, the website will appear higher on the results pages, resulting in more traffic and leads. The general timeline for SEO results varies; however, you can expect it to be a long-term process.
On the other hand, PPC is a technique where businesses pay to have their ads appear at the top of SERPs. When someone clicks on the ad, they are taken to the website. PPC is an excellent option for growing your business quickly.
The ads are results-driven, so companies only pay when someone clicks on their ad and visits their website. Additionally, PPC allows businesses to target potential patients searching for specific health-related terms.
Overall, PPC is an excellent way for healthcare businesses to reach more patients in a shorter amount of time. The ads are customizable and can target patients in specific geographical areas.
     2. Only Pay When They Click 
Another benefit of PPC ads is only paying when potential customers click. You're not charged for impressions, which is the number of times an ad is shown on a website. This ensures that businesses are only spending money on ads that are clicked, which eliminates wasted advertising dollars.
Additionally, PPC ads allow businesses to target potential patients searching for specific health-related terms. This ensures that companies only target those interested in their services and increases the likelihood of them converting into customers.
     3. Specific Locations, Specific Conditions
The most significant benefit to PPC ads is their versatility. But, what do we mean by that?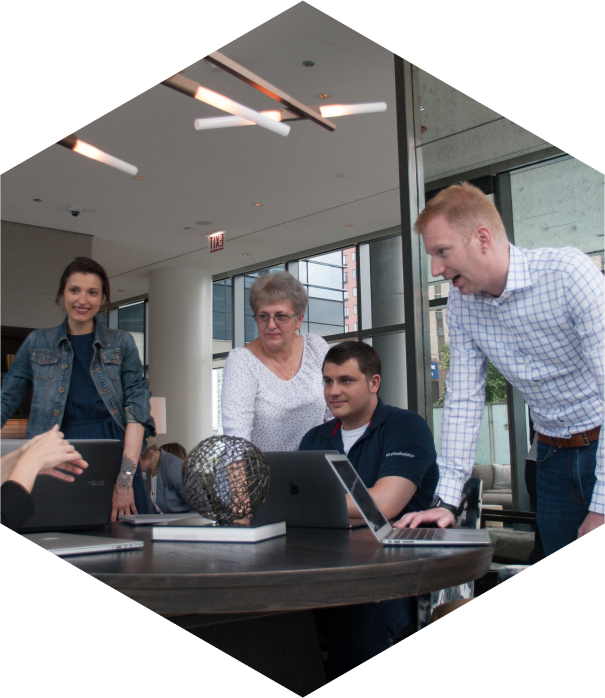 How Can We Help?

Fill out the short form below or call us at:



(888) 846-5382
We've talked about their ability to target based on location, health-related conditions, and other common keywords.
How does that impact your PPC ad strategy? Why is it so beneficial to healthcare businesses?
Let's take a look at an example outside of the healthcare industry.
A business that sells snowboards may want to target people in locations that experience a lot of snow. They would also like to target keywords related to snowboarding, such as "snowboard equipment" or "snowboard gear."
Targeting these keywords and locations makes them more likely to reach potential customers interested in their products.
Conversely, snowboarding businesses wouldn't want to target a place like Arizona. Sure, some people snowboard in Arizona. However, the ROI and click-through rate (CTR) would be much lower than in a place like Colorado.
The same goes for healthcare businesses.
You can target patients in specific geographical areas, searching for certain health-related terms. This allows you to customize your PPC ads to reach those most likely to need your services. That means your CTR and ROI will be higher than businesses that use general targeting in their ads.
Additionally, PPC ads allow businesses to target potential patients searching for specific health-related terms. This ensures that companies are only targeting those with conditions they can treat. For example, if you run an orthopedic center, you probably don't want to target keywords about ophthalmology.
What ROI Can You Expect From PPC Ads for Healthcare?
Like any marketing initiative, the expected ROI depends on many factors. These can include your industry, specialization, location, the effectiveness of your PPC ads, your offer, and your goals– to name a few.
It's tough to put a specific number on potential ROI. However, we'll try to give you a range of what you can expect. If you're doing a PPC ads campaign yourself, these tips for effective PPC ads are sure to help you out.
If you're not doing your PPC ad campaign yourself, then an agency is likely taking over for you. To ensure the best results, you want to communicate your goals for the campaign along with your business goals. That gives the agency a better understanding of how they can help.
For cost-per-click (CPC), the average was $3.63 for physicians and surgeons. The CPC range across all industries was anywhere from $1.40 to $8.90. CPC is a good measure of how your ads are performing. If you don't see as many conversions, you might want to improve your website to incentivize action. That means including images, a strong value proposition, and multiple call-to-actions (CTAs) to ensure more people are booking appointments.
Why Do PPC Ads Matter?
There are several reasons why pay-per-click (PPC) advertising should matter to healthcare companies. First, PPC is the best form of targeted advertising. There is so much variety to PPC campaigns. For instance, they produce the highest ROI from any marketing initiative for service businesses. Second, other healthcare companies are running PPC ads. You don't want your business to lose potential customers to your competitors.
Should You Hire a PPC Agency?
If you'd like to give PPC ads a chance on your own, go for it! There is so much content out there that you will figure it out. However, we can't guarantee the results of your PPC ad campaign. There are many reasons healthcare companies outsource their marketing.
Their healthcare professionals are busy, and they'd prefer not to invest in the development of an in-house team. That leaves outsourcing their marketing as the best option. They get to focus on what they do best, while the marketing experts focus on getting them results.