You want to build your brand and become the best provider in your field. You want to attract more users so they can see what you have to offer. But how do you do this when you're just another business in the vast universe of search engines? How do you go from being unnoticed to being the center of attention?
Optimize your website and increase traffic. It is best to hire a B2B SEO agency to increase your online visibility. Continue reading to learn how to select the best B2B SEO agency and why optimizing your content is critical.
---
Want to learn more about the Digital Authority Partners approach to SEO? Watch this video!
---
Finding the Right B2B SEO Agency To Optimize Your Content
The best B2B SEO agency excels in all SEO strategies, following the search engine's SEO guide.  They have an expert team that includes professional content creators who can produce rich, engaging, and well-researched content for your website. Consider the following techniques to find the right agency.
     1. Investigate B2B SEO Agency's Expertise
You need a full-service B2B SEO agency to help you work on your site content and other SEO needs, such as on-page and off-page optimization and local SEO. When it comes to content optimization, a good agency will focus on the following:
Keyword research. They would use long-tail keywords and avoid highly-competitive terms. They will also use a reliable keyword research tool.
Outline development. They could follow an efficient content outline, using headers and sub-headers, bullet points, and visuals to cater to users with short attention spans.
Use of backlinks. They would link content to trustworthy and relevant authority sites.
Examine the B2B SEO agency's previous work or published work online to determine their expertise in content creation and optimization. Check to see if they adhere to search engine guidelines.
     2. Determine Years of Experience
You want an agency that has extensive experience working with B2B companies. This means they are eager to assist you in promoting your website, driving traffic, and ranking it on SERPs. Experience in the industry you're in is a plus because marketing differs depending on the niche.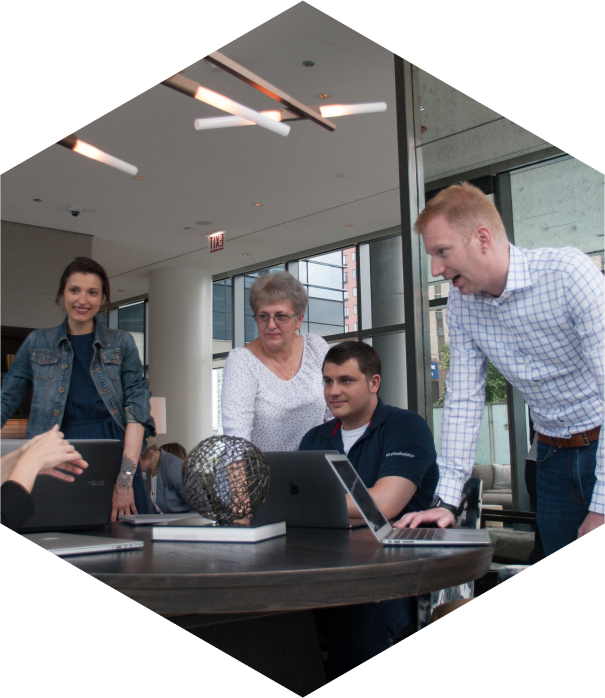 How Can We Help?

Fill out the short form below or call us at:



(888) 846-5382
If you're in healthcare, for example, you need an agency that has worked on medical websites. One that is able to create content about your practice, medical services, and merchandise. The agency can highlight current medical challenges and trends to your advantage.
     3. Read Reviews and Testimonials
Before deciding on anything, read reviews or customer testimonials about the B2B SEO agency. Reviews should be genuine, coming from actual clients or businesses with whom they have worked. Typically, agencies incorporate reviews and testimonials into their content. These are easily accessible from their home page.
Also, look for client reviews and comments on the agency's social media pages, such as Instagram or LinkedIn. If they have a physical office, look at their Google My Business profile.
You can also check their rank in Better Business Bureau (BBB), which ranks businesses from A+ to F, A+ being the highest, based on their level of confidence. A good BBB rating suggests an SEO agency has been in business for years with no advertising complaints. High ratings suggest the company has no complaints or difficulties.
     4. Check Case Studies
Case studies contain valuable information about a company's expertise. In the case of SEO agencies, case studies build customer trust and promote conversion.
Check the agency's case studies, specifically how they managed to improve a B2B company's content strategy. Consider the content creation strategies they used, the timeframe of the project, and the outcome. It would also be best to contact these companies to gather more information about the SEO firm.
     5. Ask How They Will Optimize Your Site 
The most important part of hiring a B2B SEO firm is considering how they will actually help you. What can they do for you? How do they plan to improve your content? Most agencies will offer free consultation services and site evaluation before they can answer these questions.
You may need to submit your URL as they need to check on-site, off-site, and content SEO factors. After evaluating your site, you will receive a report and an invitation to consult with the firm. This is the best time to get to know the company and ask about its content optimization strategies.
Why Optimized Website Content Matters
Statista reports that 17% of B2B sales will be done digitally by 2023. Also, overall B2B online sales are expected to increase up to $1.8 trillion in 2023. With these projections, there's no reason to overlook B2B SEO nor to put off developing an optimized website.
With your search-optimized website content, you can:
Rank higher on search engine results pages or SERPs
Focus on what your clients need than what you prefer to tell them
Show that you are an authority in the industry

Drive more traffic to your online site and your physical business or store
An optimized site has valuable and informative content. It is the best and the most valuable content on the web that your audience will likely check out repeatedly. This content is high-quality and credible and created through thorough research. And, of course, quality content is engaging; it's something that your target audience will enjoy.
Final Words
Top-quality, reliable, helpful, and credible content is the foundation of SEO. The best B2B SEO agency, therefore, will make sure your content has all these qualities.
Overall, they will not just cover the optimization of your site but even the planning of your content. Their goal will be not only to drive traffic to your site but to make sure you generate leads and, best of all, convert your visitors.
As such, before deciding on which B2B SEO agency to employ, use the techniques shared on this page as your guide.