An SEO agency can develop beautiful, engaging, and functional websites to help your business rank higher on search engine results pages. You can promote your business and take your brand closer to your target audience with an optimized website.
Website optimization is a long and continuous process, but when done correctly can yield excellent results. An expert agency will optimize your website through the four pillars of SEO. Let's find out more about these fundamental pillars in this SEO guide.
---
Want to learn more about the Digital Authority Partners approach to SEO? Watch this video!
---
The Four SEO Pillars and Their Importance
Search engine optimization is a collection of strategies to help your business stand out online. It has four key areas: technical SEO, content SEO, on-site SEO, and off-site SEO. Understanding these pillars will help you develop effective digital marketing strategies for your business.
     1. Technical SEO
Technical SEO refers to the technical side of your website, considering how well search engines like Google can crawl through your web pages and read your content. Google uses bots or crawlers to explore websites page per page.
Search engines can easily explore your pages if bots can easily crawl through your site. In addition, if your site is indexable, search engines can see which page it should display during a search.
Aside from your website's crawl and index capabilities, technical SEO also refers to your website's mobile adaptability. As more and more people prefer to use their mobile devices to search for businesses, your website must be versatile and mobile-friendly.
Technical SEO also considers your page loading times and how your content is structured. These are important as quick loading times and well-structured content improves user experience.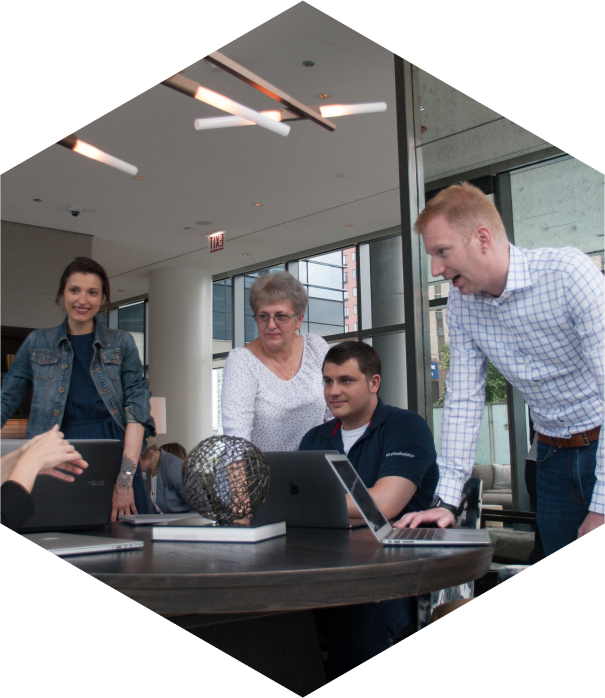 How Can We Help?

Fill out the short form below or call us at:



(888) 846-5382
Content management software such as WordPress can help you manage your website's technical SEO. However, it would help if you had efficient search engine-friendly software, especially for large websites with extensive web pages. An SEO agency provides website design and development as part of its technical SEO services—some crucial technical SEO tactics to consider.
Use an SSL certificate. Websites with a valid SSL certificate have higher SEO authority as they ensure the safety and privacy of their visitors.
Check your website for mobile-friendliness using the Google Mobile-Friendly Test Tool.
Improve website speed by caching web pages allowing browser caching, and compressing or optimizing images. Modifying JavaScript CSS and HTML and choosing a performance-based hosting service can also boost speed.
Find and fix any duplicate content.
Develop an XML sitemap to help Google crawl through your pages with ease.
     2. Content SEO
People visit your website to check your content. Your content engages your audience and turns them into paying customers. Your content shows what your products can do and what your services offer. Great content separates mediocre websites from reliable and user-friendly sites.
An SEO agency can help you create meaningful content to achieve your marketing goals. They use a consistent and scalable content marketing strategy to promote a company. An expert SEO agency will use the following content marketing strategies.
Create top-quality original content to enhance your website's usability, user experience, and site score.
Use SEO-friendly keywords on your content body introduction headings, image descriptions, page title, and meta descriptions.
Create user-friendly content. Content that answers your users' questions or enhances their curiosity.
Create more long-form content. This content improves organic traffic and lets you target various topics and keywords. Long-form content is also crawlable and indexable.
     3. On-Site SEO
On-site or on-page SEO are strategies to optimize website elements so your website can rank higher and get more traffic through organic searches. On-site components are manageable and may be improved compared to off-page features that can't be managed or improved.
Content optimization and technical SEO may also be a part of on-site SEO as these are manageable and changeable. You want a well-structured website with quality content to boost your on-site SEO numbers. In on-site SEO, you place your customer's needs foremost as you try to develop a website that answers their questions. Focus on the following strategies to improve your on-site SEO.
Perform thorough keyword research by understanding your target audience's terms to search for your business.
Create descriptive URLs as these make it easier for your audience to find you online.
Understand proper keyword placement. Use keywords on page titles and keyword variations on your page copies.
Ensure great user experience or UX.
Implement engaging CTAs or calls to action to guide your users on the next part of their buying journey.
     4. Off-Site SEO
Off-site or off-page SEO refers to tactics that boost your authority outside your website. Most of the off-site SEO work focuses on effective link building. Links help create influential organic rankings. Google recognizes page authority when websites link to your website. However, this is easier said than done.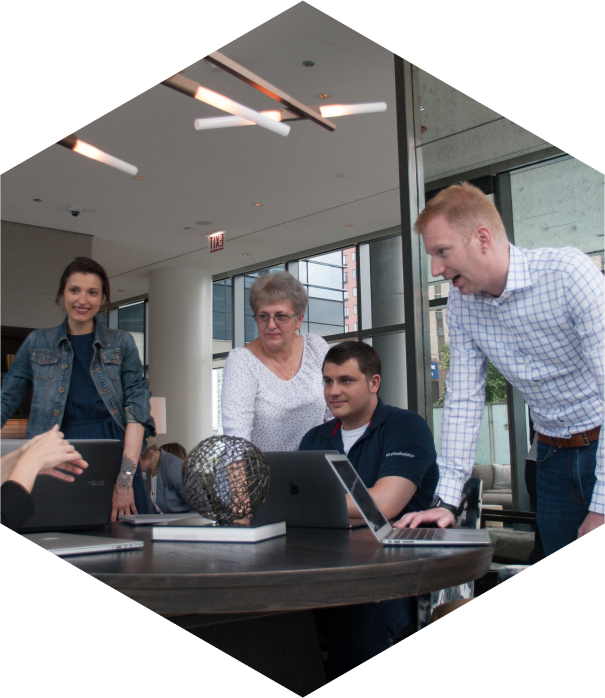 How Can We Help?

Fill out the short form below or call us at:



(888) 846-5382
An SEO agency can formulate an efficient link-building strategy that fits your business and industry. A sound system can preserve your search engine ranking for longer. Build links using the following practical techniques:
Request links from a website that belongs to your niche. Compose a good email requesting links from site owners.
Provide a testimonial.
Create a blog and link to your web pages. Update your blog regularly with quality and valuable content.
Add your website to high authority directory sites.
Write guest posts to promote your website.
Build strong relationships with high-authority websites and blogs.
Check updates on Google algorithms on building links.
Create compelling, high-quality content. This type of content encourages people to link to your website.
Promote your quality content using social media or through email marketing.
Final Words
With professional SEO help, your website will be where it should be: at the top ranks of SERPs. As a result, you'll have better traffic and improved overall revenue in the long run. It starts with selecting the right SEO agency to provide the best service. You're on the road to finding the best SEO team by considering these four SEO pillars.